This delicious Chicken Marsala is the perfect Italian-American dish. Even though serving pasta is not a traditional Italian side dish, I love how the pasta soaks up the Marsala Wine sauce. With a creamy base of heavy cream, chicken stock and Marsala wine, the sauce is a dream. Add to that browned chicken cutlets and mushrooms and you can put away the Italian Restaurant Menu! Now you can make your own Chicken Marsala and truth be told it's even better then the restaurant version!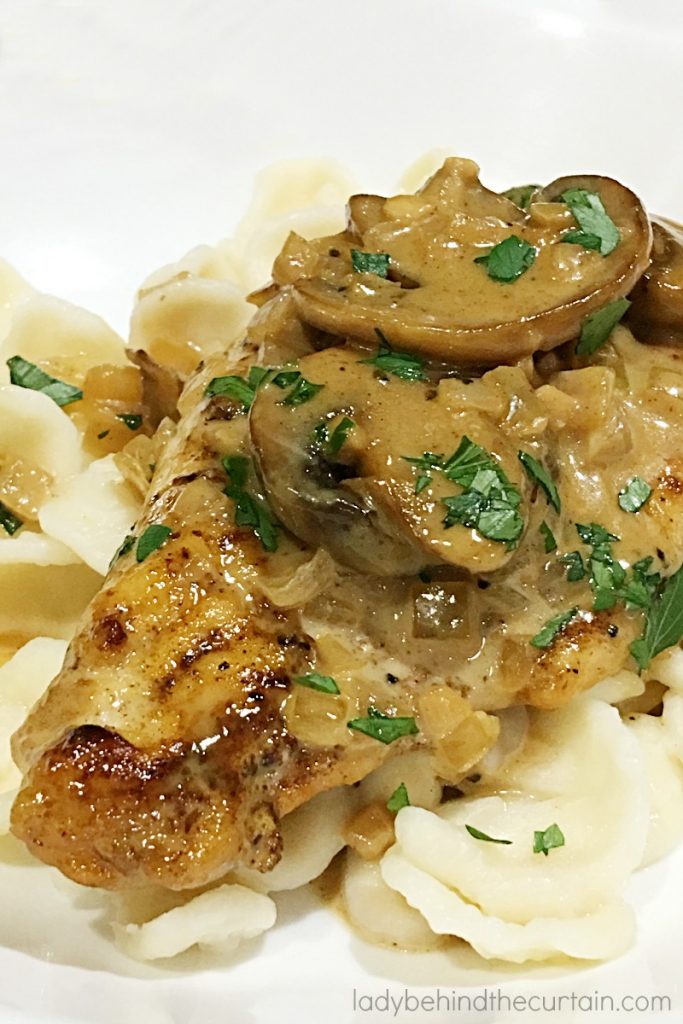 HOW TO REHEAT CHICKEN MARSALA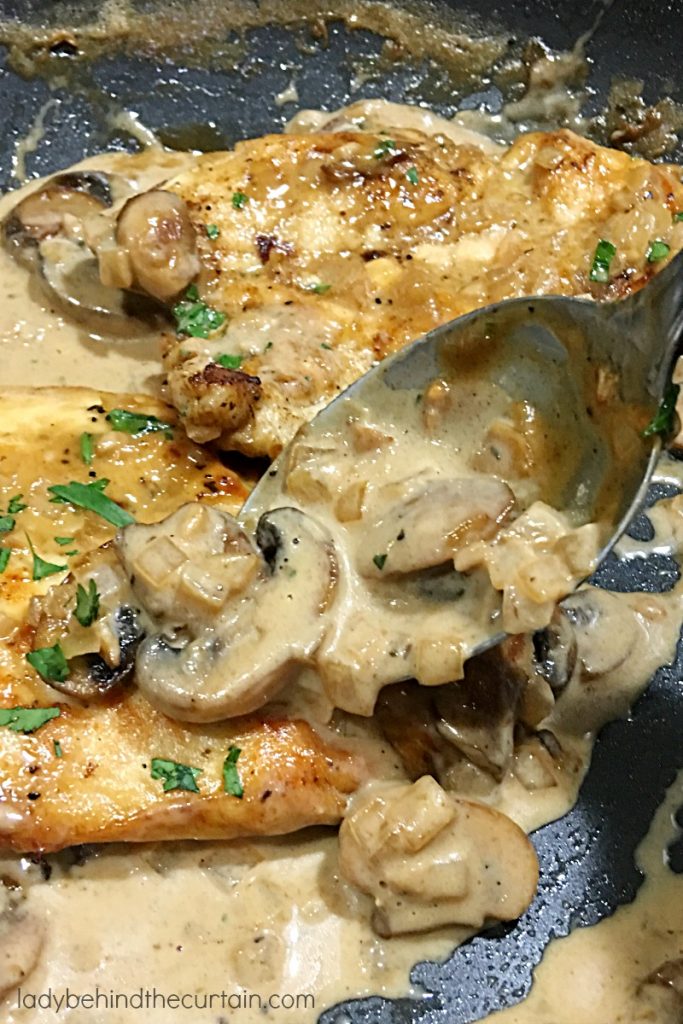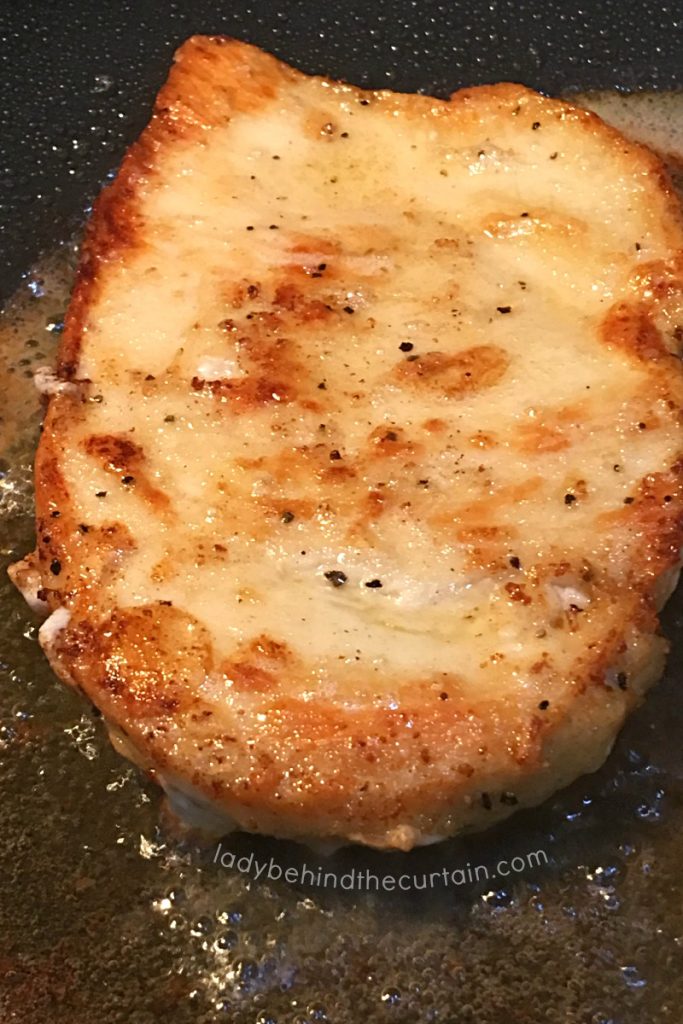 HOW TO STORE COOKED PASTA
If you're serving the Chicken Marsala with pasta, keep the pasta in a separate container. To keep the pasta from sticking together and becoming one big pasta cube, sprinkle with olive oil and toss together. Cover and refrigerate. Reheat in the microwave.
WHAT SIDE DISHES GO WITH CHICKEN MARSALA
Plain pasta: A good hearty pasta ( I love the selection from Trader Joe's). Don't forget to add the salt!
Garlic Mashed Potatoes
Green Beans
Asparagus
Salad
Always…..always crusty bread
HOW TO BROWN MUSHROOMS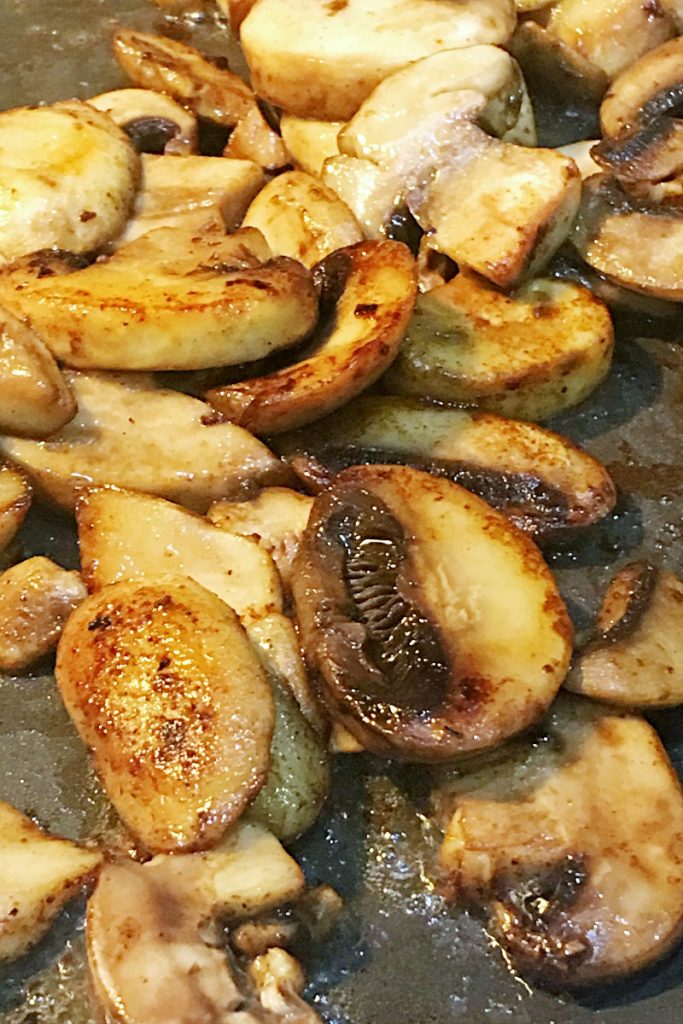 KEEP THEM DRY: If you notice any dirt, use a damp paper towel to clean them off. Mushrooms are a sponge and will not brown if they have been submerged in water.
DON'T CROWD IN A PAN: Spread the mushrooms out in a single layer. If you pile mushrooms on top of each other in a pan, they will steam.
SALT MUSHROOMS AT THE END OF COOKING: Salt brings out moisture, which prevents the mushrooms from browning.
Chicken Marsala
A delicious Italian-American dish with pan fried chicken and mushrooms in a rich Marsala wine sauce.
Ingredients
2 large boneless skinless chicken breasts (about 1½ pounds)
3 tablespoons all purpose flour
1 teaspoon salt
¼ teaspoon black pepper
1 tablespoon olive oil
2 tablespoons unsalted butter
1 (8 ounce) package slice button mushrooms
1 small onion (2/3 cup), diced
1 tablespoon unsalted butter
2 garlic cloves, minced
¾ cup chicken stock or broth
¾ cup Marsala wine
¾ cup heavy cream
½ teaspoon salt
1/8 teaspoon black pepper
OPTIONAL GARNISH: 2 tablespoons fresh Italian parsley, chopped
Instructions
For the Chicken:
Slice chicken horizontally, place cut chicken on a piece of wax paper, cover with plastic wrap and pound into ¼-inch cutlets. Set aside. In a pie dish or wide shallow dish add the flour, salt and pepper. Stir together. Add oil and 2 tablespoons of butter to a large skillet. Heat to medium high. The key to a golden cutlet is with a hot skillet. Dip cutlets into flour mixture, pat off any excess and place in heated pan. DO NOT CROWD THE PAN only add two cutlets at a time. Only turn once, cook until the chicken is golden (not cooked through). Transfer the chicken to a plate and set aside.
For the Sauce:
In the same skillet, melt the remaining tablespoon of butter. Add the mushrooms and cook, stirring frequently until the mushroom are brown. IMPORTANT: The reason the mushrooms are cooked alone is because they will not brown if any extra moisture is added to the skillet. Onions add moisture, so please make sure to do this step without the onion added. Once the mushrooms are brown, add the onion and garlic. Cook until tender and translucent. Add the stock/broth, wine, heave cream, salt and pepper. Scrape any brown bits from the pan. Bring the liquid to a boil, reduce heat to a gentle simmer. Cook uncovered until the sauce is reduced by about half, slightly thickened and dark in color.
Add the chicken back to the sauce along with any juice that accumulated on the plate. Simmer on low heat the chicken is warmed, cooked through and sauce thickens. Sprinkle with parsley, and serve
MORE ITALIAN STYLE RECIPES
NEVER MISS A POST
Here are some Italian Dessert recipes that would go great with Marsala Chicken. CLASSIC TIRAMISU and POMEGRANATE PANNA COTTA