Creamy Homemade Raspberry Gelato
Creamy Homemade Raspberry Gelato | A creamy dense frozen treat that is packed with fresh raspberries.  Your guests will go crazy for this perfect summer dessert!  Planning an Italian dinner?  What's for dessert?  How about Gelato?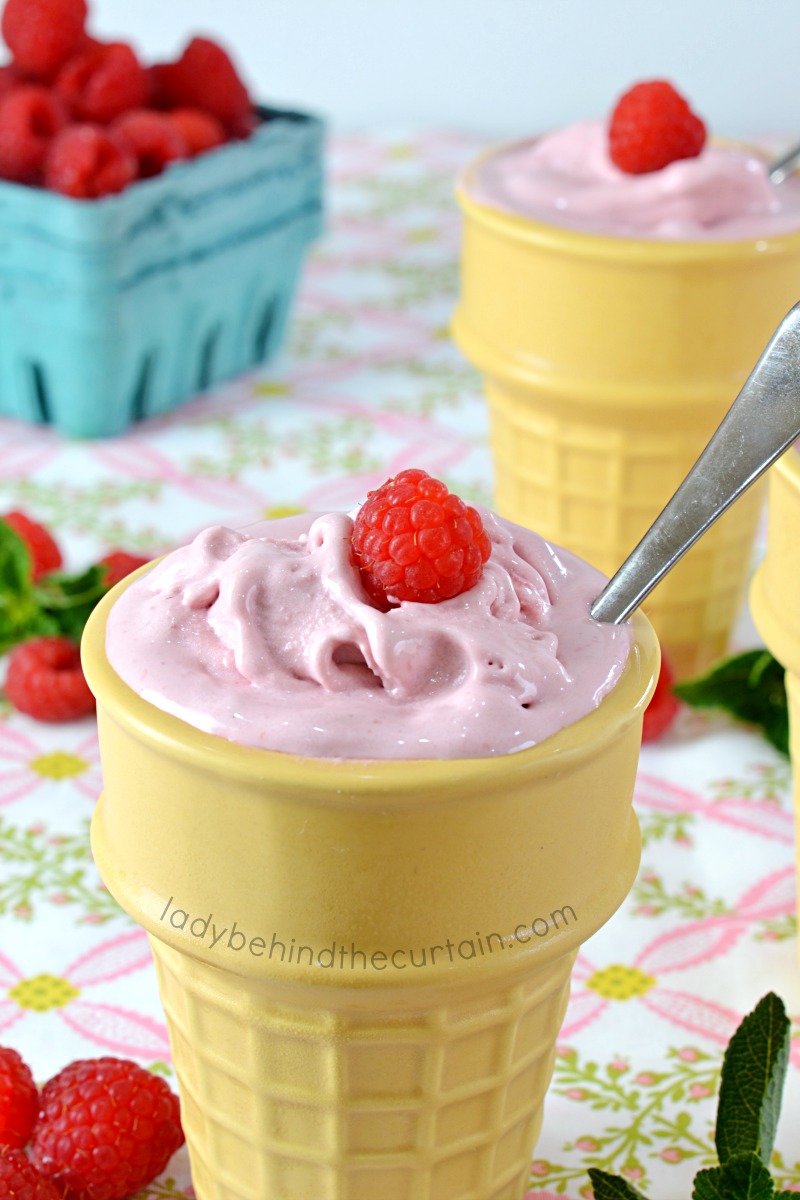 This Creamy Homemade Raspberry Gelato is made with fresh ingredients.  You may be wondering what's the difference between Gelato and Ice Cream?  Why not just serve ice cream?  Here are a few of the differences.  Gelato is creamier, smoother, silkier and denser then ice cream.  Gelato is also served at 10 to 15 degrees warmer than ice cream.  So your mouth is less numb which makes it easier to taste.  These are just a few reasons why I love gelato.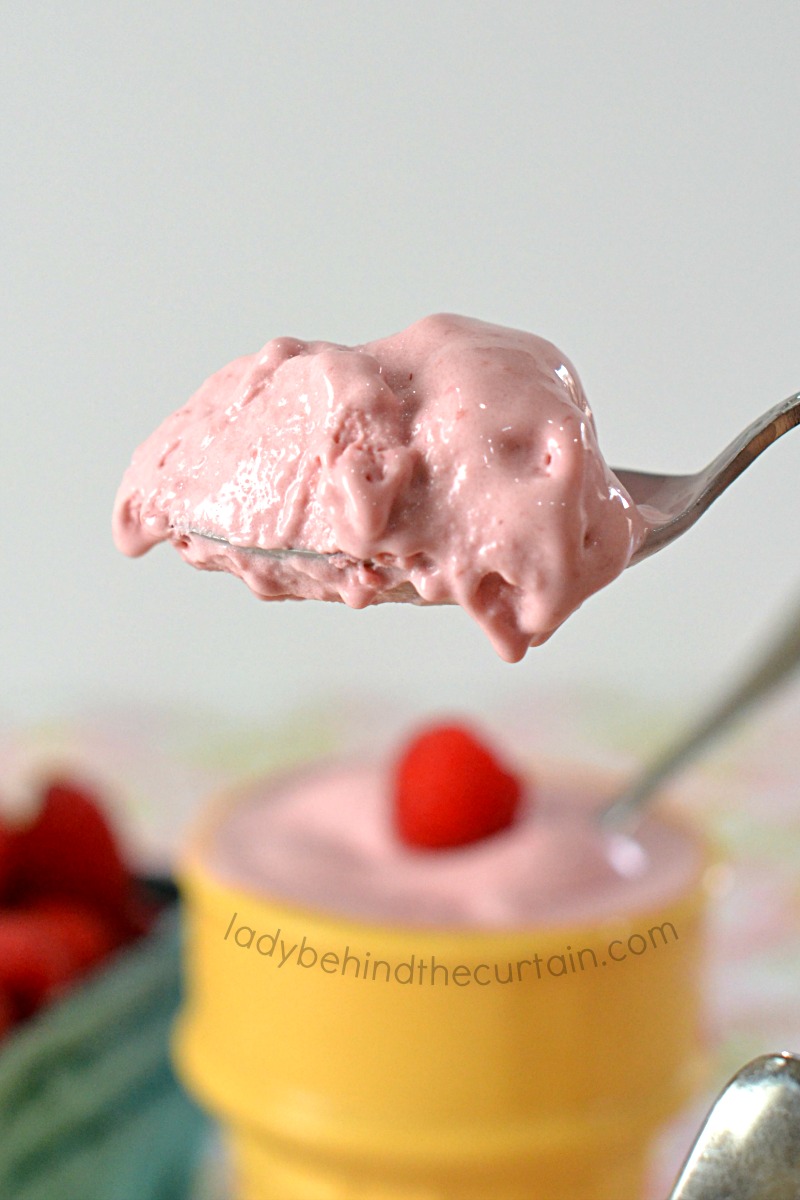 Create some fun and add different toppings for your raspberry gelato.  Some of my favorite toppings are sprinkles (of course) and chocolate sauce.  Take it a step further and make your own hot fudge!  Click here for my chocolate sauce recipe—->>>>HOT FUDGE SAUCE. ONE MORE IDEA…..as a garnish, stuff a chocolate chip into the top of a fresh raspberry.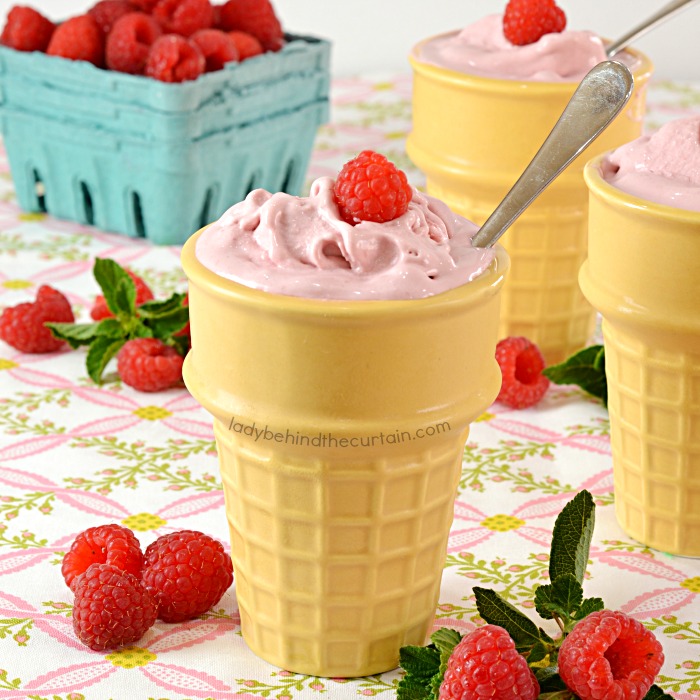 Here are a few of my favorite sauce recipes to get you started on your Italian menu planning.  ♥
EASY HOMEMADE SPAGHETTI SAUCE  2.  BOLOGNESE SAUCE  3.CREAMY VODKA SAUCE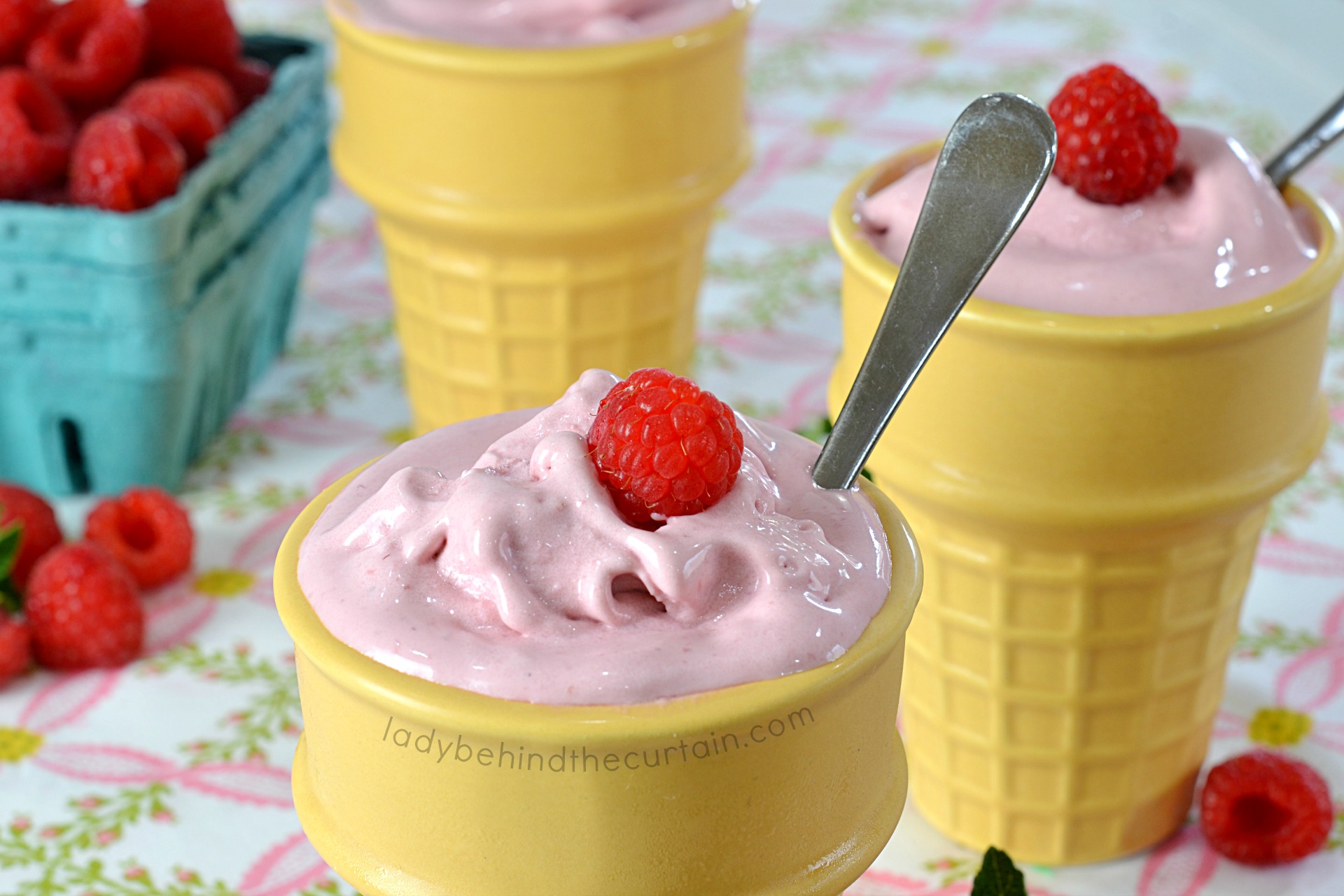 MORE FROZEN TREAT RECIPES
MOCHA ICE CREAM CAKE  2. BANANA CREAM PIE ICE CREAM  3.FROZEN HEATH BAR CREAM PIE
NEVER MISS A POST!
Sign up for my newsletter and receive my recipes in your inbox. Easy to see anytime and saved for safe keeping. Click Here and sign up today! —->>>>CURTAIN CALL NEWSLETTER