This Chile Lime Baked Corn is the best!  Perfect for summer barbecues, a fiesta or Cinco de Mayo!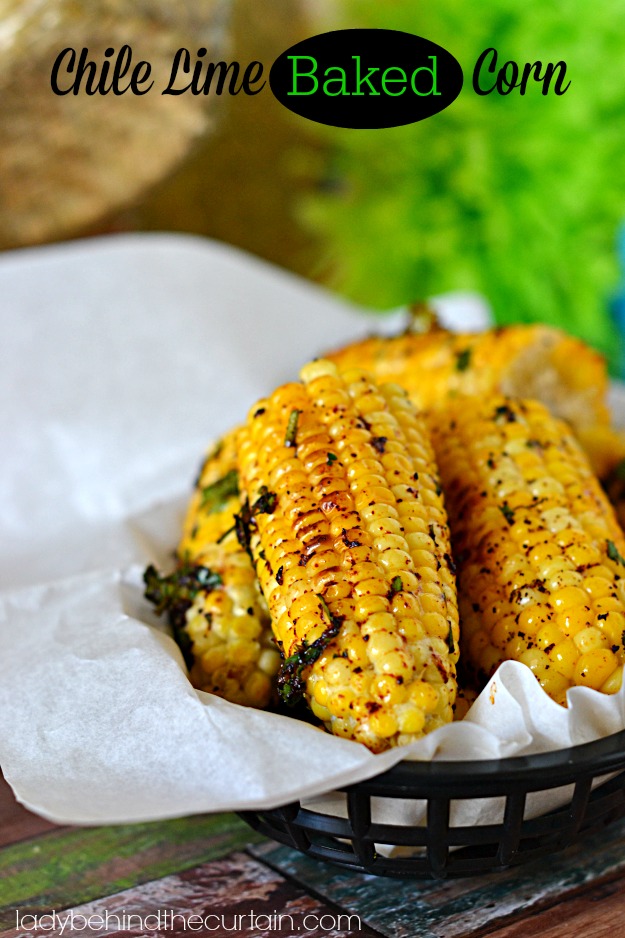 Slathered with fresh cilantro, ancho chile pepper, lime zest, melted butter, mayo, sour cream and lime juice.  Baked and then drenched in the this yummy sauce again!
Serve this delicious Chile Lime Baked Corn with my Mexican Coleslaw, Grilled Chile Garlic Tri-Tip and don't forget the Pineapple Coconut Coolers!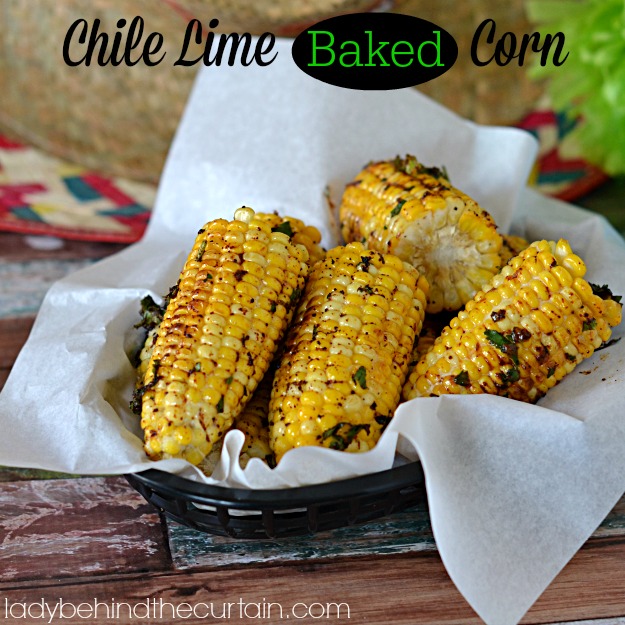 Create your own Recipe Box and save your favorite Lady Behind The Curtain recipes.  Make a Meal Plan with your favorite recipes and ZipList will automatically add the ingredients to a Shopping List.
Yield: Serves 6
Chile Lime Baked Corn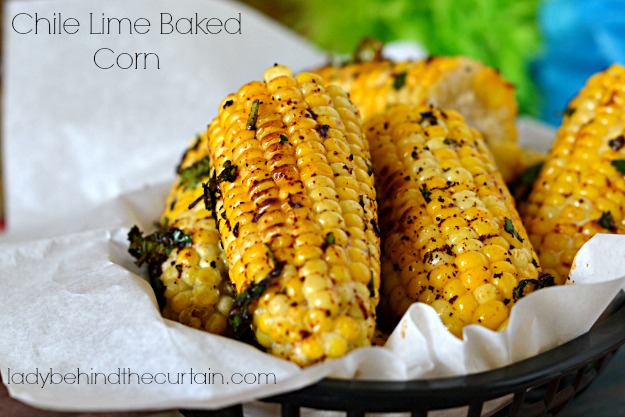 Perfect for a Fiesta or Barbecue!
Ingredients
6 large ears of corn, husks and silks removed
1/2 cup fresh cilantro, chopped
1 tablespoon ground ancho chile pepper
2 teaspoons lime zest
1/4 teaspoon cayenne pepper
1/4 cup butter, melted
2 tablespoons mayonnaise
2 tablespoons sour cream
2 tablespoons fresh lime juice
salt
Instructions
Preheat oven to 450 degrees.
Cut each ear of corn in half.
Mix together the cilantro, chile pepper, lime zest, cayenne, butter, mayonnaise, sour cream and lime juice.
Brush on the corn.
Place corn on a baking sheet.
Bake 20 minutes turning at least once.
Toss cooked corn in the remaining butter mixture.
Season to taste with salt.