Pecan Pie Cheesecake Dip: Pecan pie filling poured on top of no bake cheesecake make for the perfect excuse to eat pie before dinner. This light and creamy dip is a great balance to savory appetizers. A creamy cheesecake base with an ooey gooey pecan pie topping. I will warn you to hide the spoons because your guests are going to want to eat it by the spoonfuls!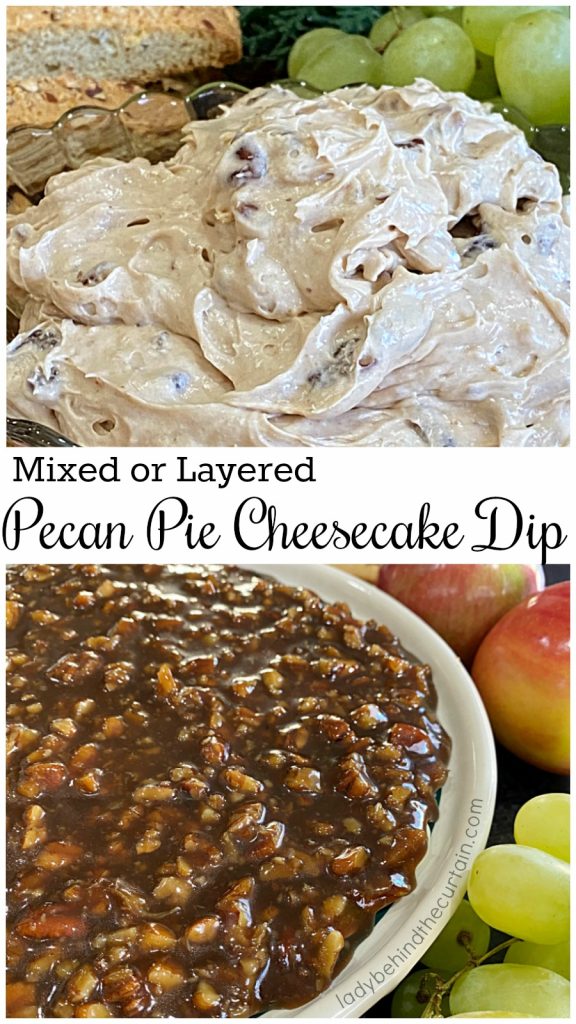 Two Ways to Make this Pecan Pie Cheesecake Dip
Mix the the cheesecake filling and pecan pie filling together.
Add the cheesecake filling to a pie dish and spread the pecan pie filling on top.
What to serve along side this easy to make pecan pie dip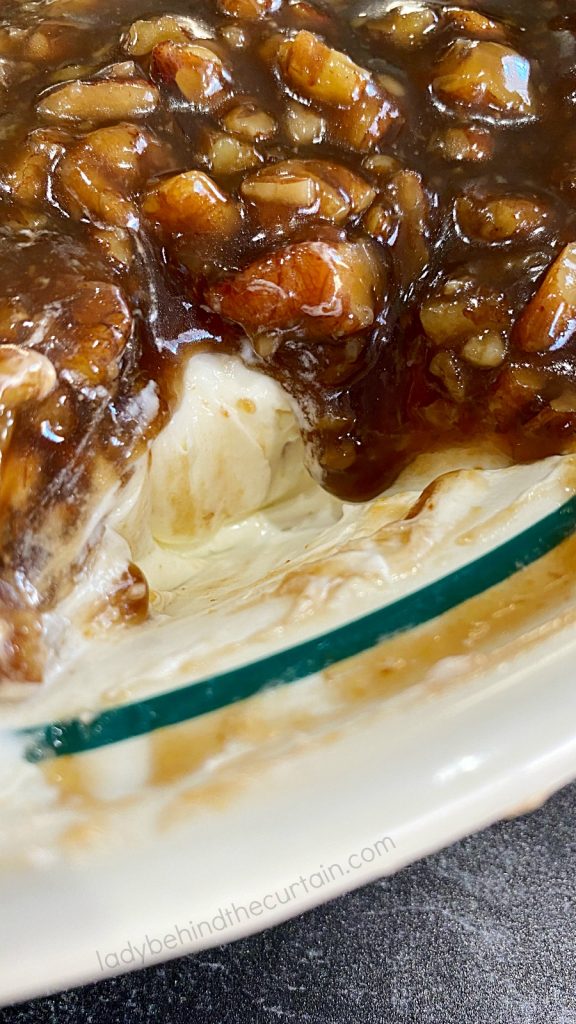 SLICED APPLE (red, green or both)
GRAPES
SHORTBREAD COOKIES
PRETZELS
PECAN SANDIES
GRAHAM CRACKERS
BISCOTTI
MORE NO BAKE CHEESECAKE RECIPES
PECAN PIE FILLING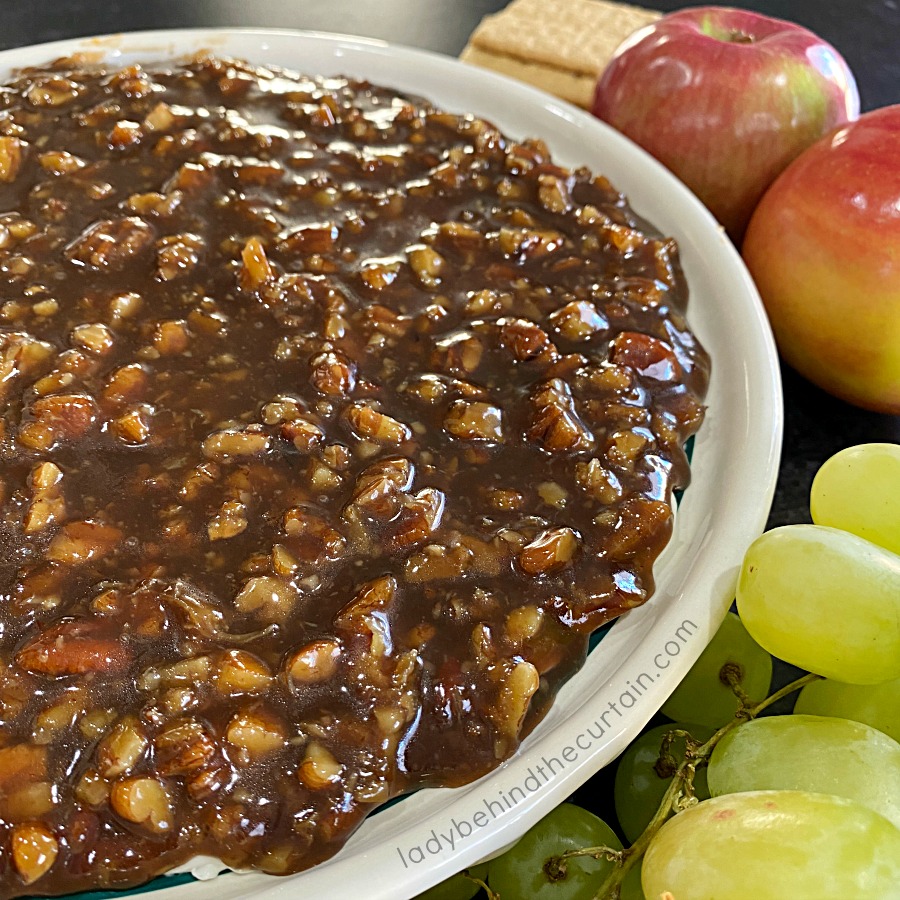 NO BAKE CHEESECAKE FILLING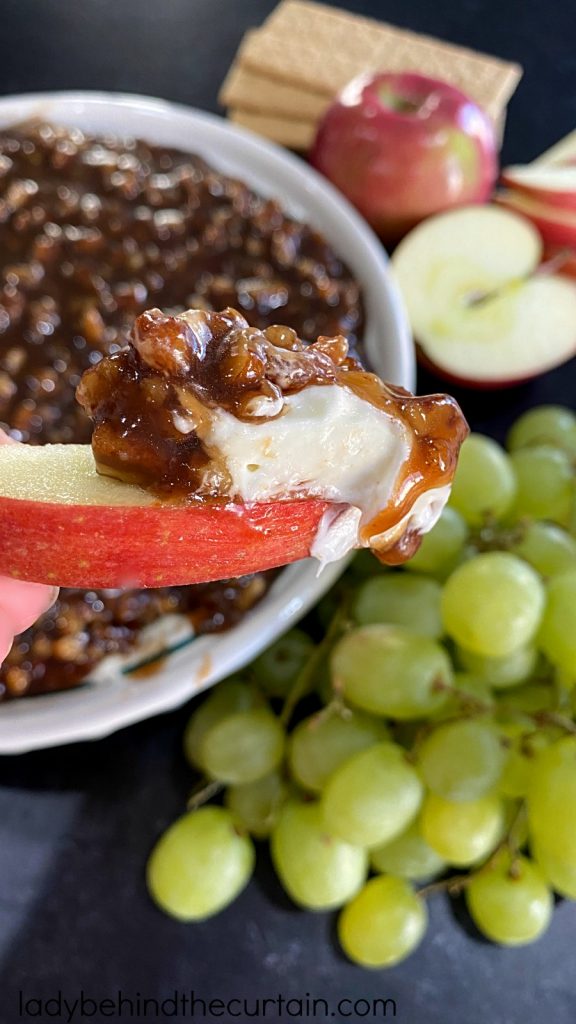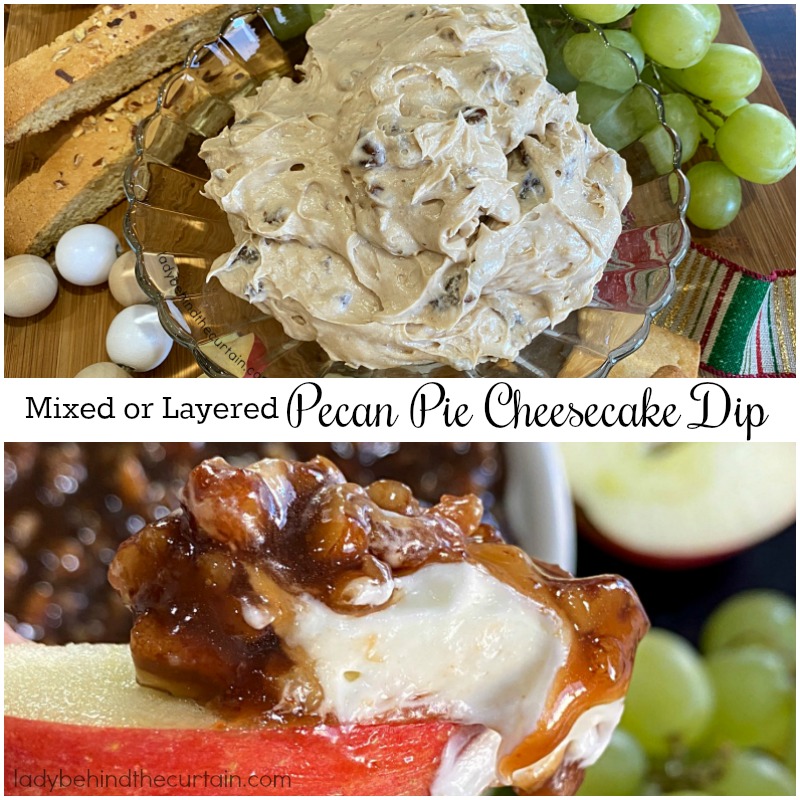 MORE DIP RECIPES
NEVER MISS A POST