Upside Down Cinnamon Apple Coffee Cake
Upside Down Cinnamon Apple Coffee Cake | This gooey easy breakfast treat is made with store bought cinnamon rolls.  The perfect weekend breakfast.  Tasty and easy!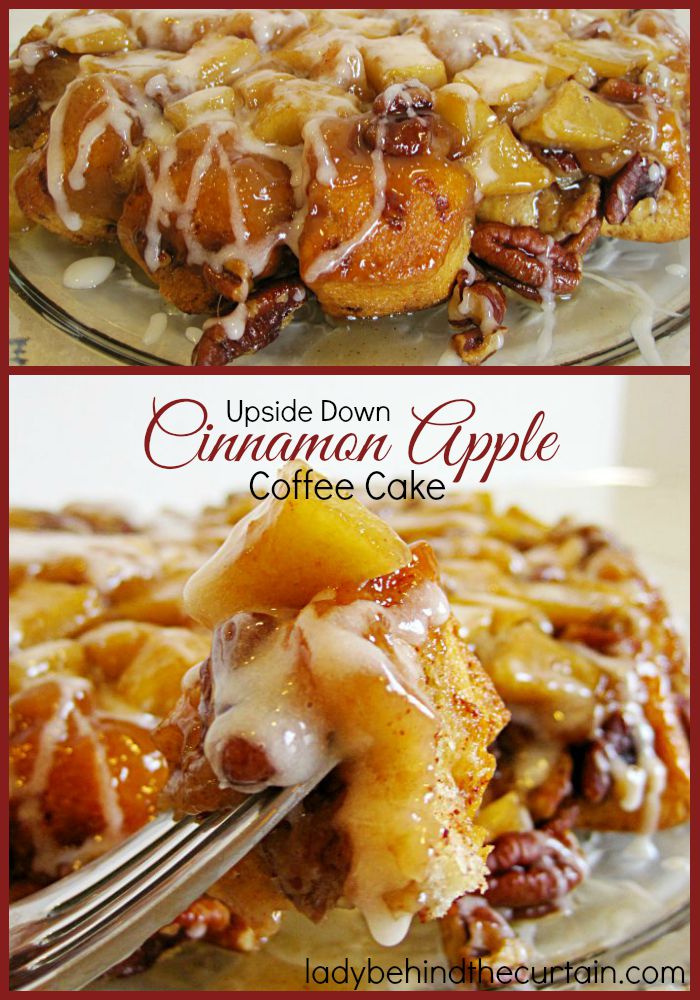 This Upside-Down Cinnamon Apple Coffee Cake recipe is so easy to make!   By the time your oven has preheated you are ready to put the coffee cake into the oven.   Nice and gooey with plenty of pecans and apples it's just as good re heated in the microwave.   A GREAT Sunday morning breakfast, perfect breakfast to serve out of town guests and to serve at your next brunch.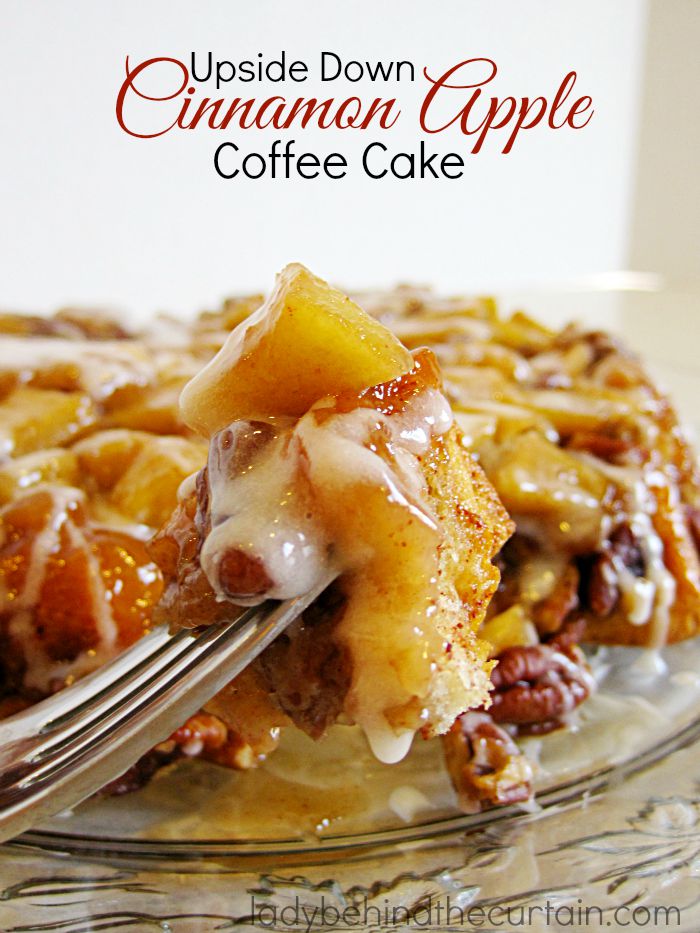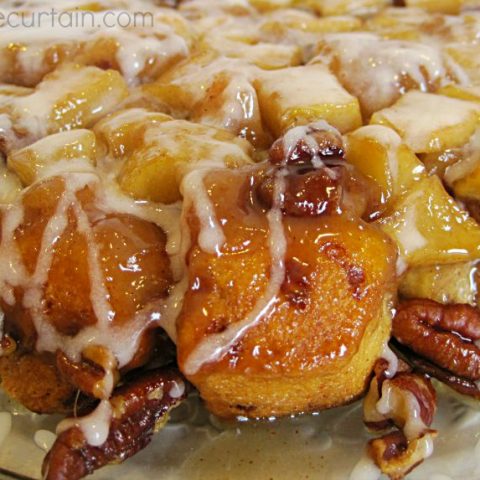 Upside Down Cinnamon Apple Coffee Cake
Total Time:
1 hour
8 minutes
Ingredients
1-1/2 cups apples, chopped and peeled
1 (12.4 ounce) can cinnamon rolls with icing
1/2 cup pecan halves or pieces
2 tablespoons butter, melted
1/3 cup packed brown sugar
2 tablespoons corn syrup
Instructions
Heat oven to 350 degrees.
Spray 9-inch glass pie plate with cooking spray.
Spread 1 cup of the apples in pie plate.
Separate dough into 8 rolls.
Cut each roll into quarters; place in large bowl.
Add remaining 1/2 cup apples and pecans.
In small bowl, mix butter, brown sugar and corn syrup until well blended.
Add brown sugar mixture to dough mixture; toss gently to combine.
Spoon mixture over apples in pan.
Bake 28 to 38 minutes or until deep golden brown. Cool 5 minutes.
Invert onto serving platter.
Remove lid from icing.
Microwave icing on high 10 to 15 seconds or until drizzling consistency.
Drizzle over warm coffee cake. Serve warm.
MORE SEMI HOMEMADE RECIPES
STORE BOUGHT BISCUIT, CINNAMON ROLL AND CRESCENT ROLL DONUTS  2. TIN CAN PINEAPPLE UPSIDE DOWN CAKE  3. SEMI HOMEMADE MINI CARAMEL APPLE PIES