This Potato Casserole is a family favorite and I hope it will become your families too!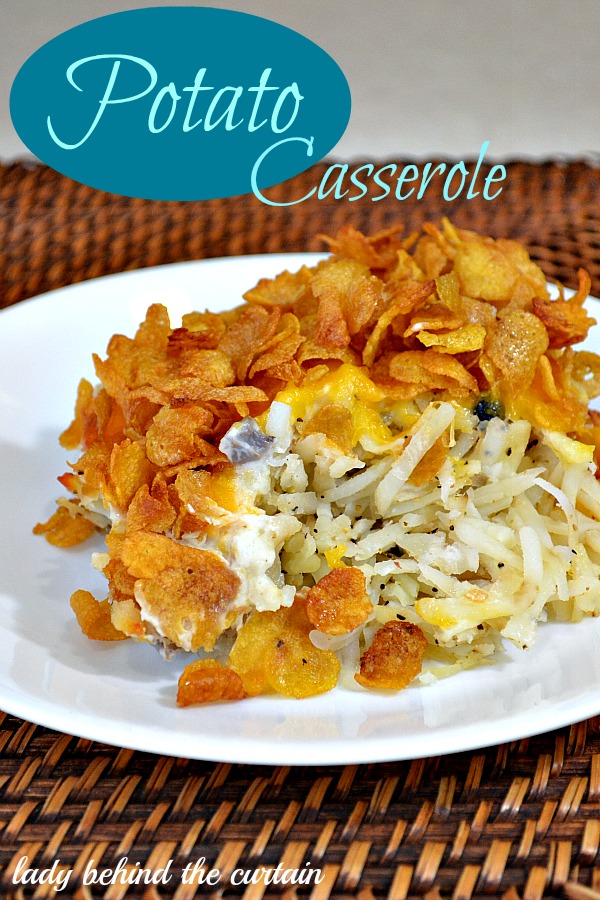 There are many forms of this Potato Casserole.  I have customized it for my family.  Always a church social favorite and perfect for a large gathering.  This Potato Casserole can be made in advance.  Leave it raw until ready to bake for your event or bake ahead and re heat in the oven.  You can't tell the difference.
Yield: Serves 16 to 20
Potato Casserole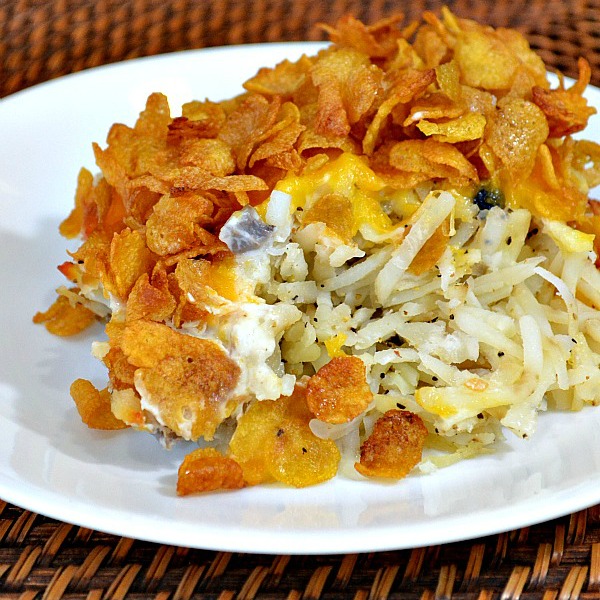 Ingredients
2 - 30 ounce frozen shredded potatoes, thawed
1-1/2 tablespoons salt
1 tablespoon pepper
5 tablespoons butter, cut into pieces
8 ounce sour cream
1 can cream of mushroom soup
2 cups cheddar cheese, shredded
5 cups (heaping) corn flakes
1/4 cup butter, melted
Instructions
Preheat oven to 375 degrees.
Pour shredded potatoes into a deep lasagna pan.
NOTE: For a 9x13-inch baking dish only use one and a half bags of hash browns.
Sprinkle the salt and pepper over potatoes and mix well.
Place dots of 5 tablespoons of butter over the top of the potatoes.
In a small bowl mix together the sour cream and soup.
Spread the sour cream mixture over the top of the potatoes.
Sprinkle with the shredded cheese.
In a medium bowl melt the 1/4 cup of butter.
Add the corn flakes and stir to coat with melted butter.
Pour on top of the shredded cheese.
Cover with foil and bake 40 minutes or until the casserole is bubbling.
Take off foil and continue to bake until the corn flakes are brown. (About 15 minutes.)
MORE SIDE DISH RECIPES
CORN CHOWDER MACARONI AND CHEESE 2. ASPARAGUS RISOTTO  3. SWEET BAKED BEANS