Cinnamon Roll Apple Pie Pops
Cinnamon Roll Apple Pie Pops | When it comes to party food these pops are number one on the list!  Wow your guests with these crispy on the outside, delicious apple pie on the inside pops! The key to these pops is the amazing cinnamon roll top!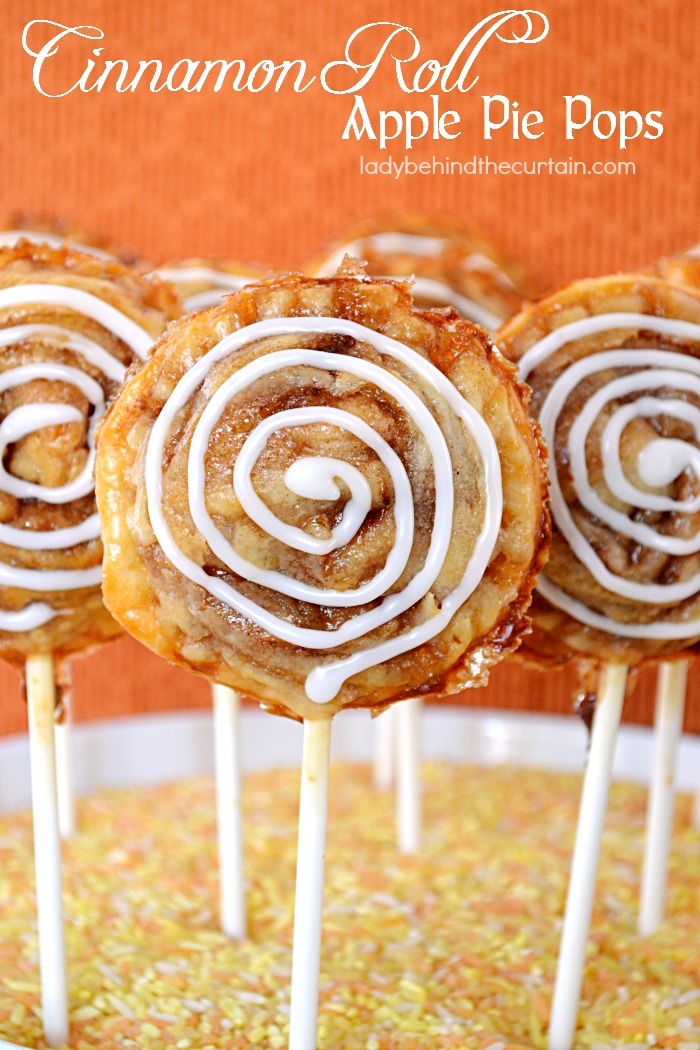 These Cinnamon Roll Apple Pie Pops are a hostesses dream.  Why?  Because they can be made weeks in advance!  I know!  Make them as directed below stopping short of the baking.  Place them in a container with parchment or wax paper between layers.  Cover with an air tight lid and freeze!  When ready to bake, lay the pops on a cookie sheet lined with parchment paper and bake.  TIP:  Place frozen pops in a COLD oven.  That way the pops will defrost as the oven comes up to temperature.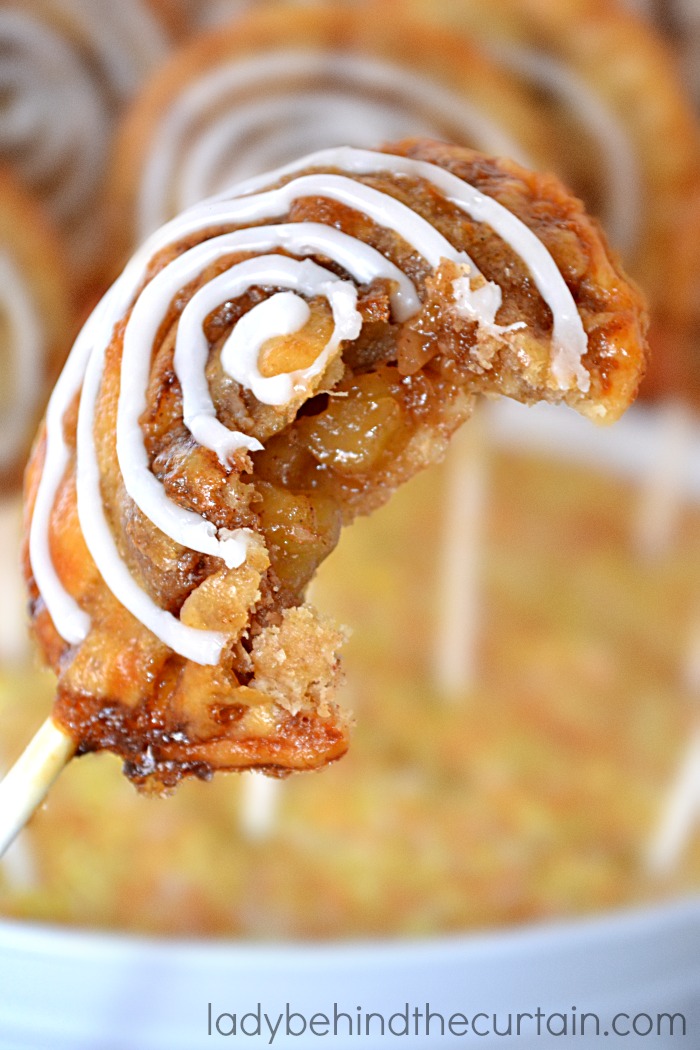 Serve these fun pops for any celebration.  I love serving them at my "Big Game" party and at a Western Theme or Backyard Barbecue party.
MORE POPS
JALAPENO POPPER POPS  2.COCONUT CHEESECAKE POPS
3. CHERRY PIE POPS
For the bottom layer of pie dough, cut into circles; make an indention with the lollipop stick.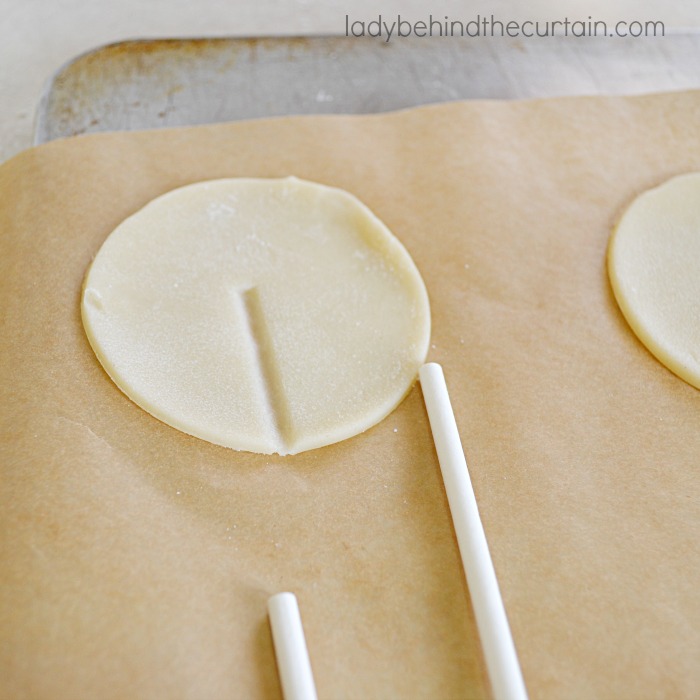 Fill with egg wash.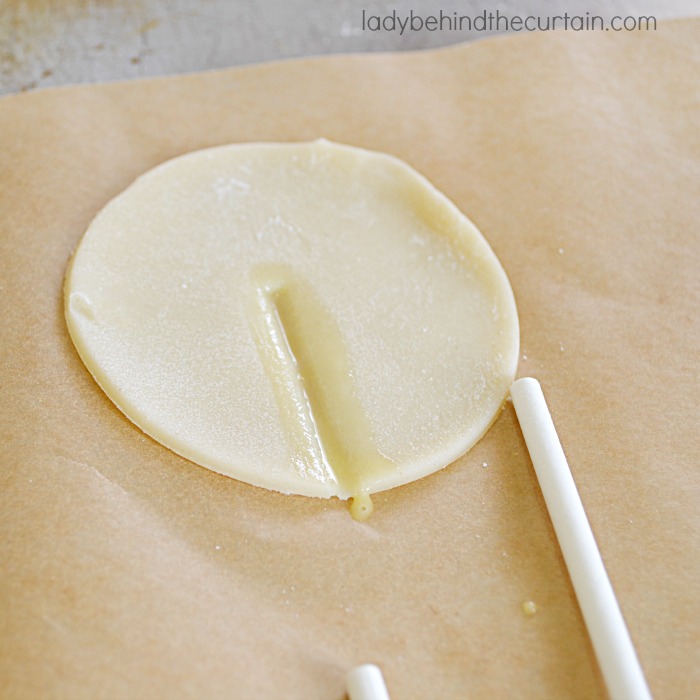 Add the lollipop stick.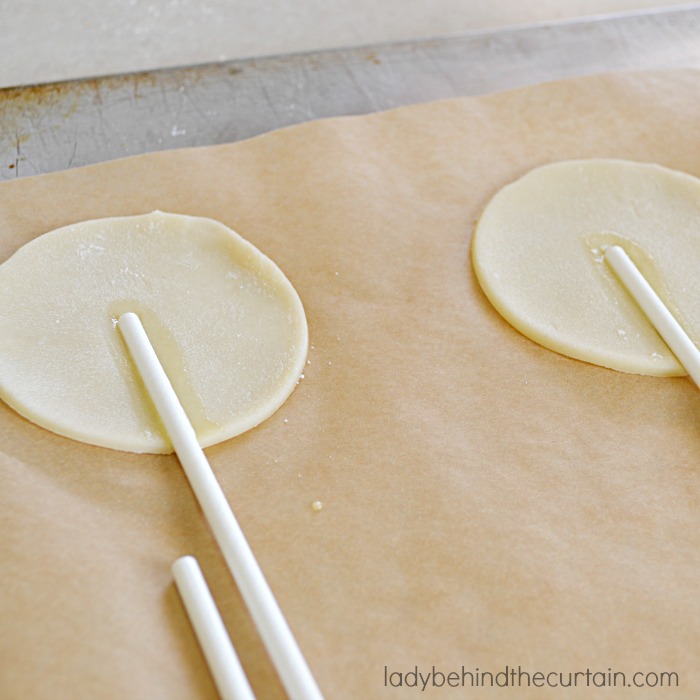 Place a nice pile of yummy apple filling on top.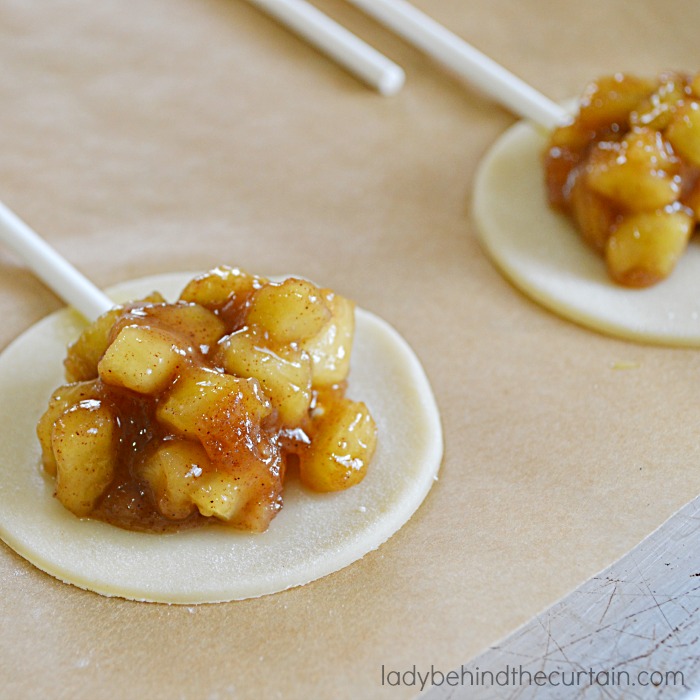 To make the cinnamon roll portion simply roll out a sheet of ready made pie dough.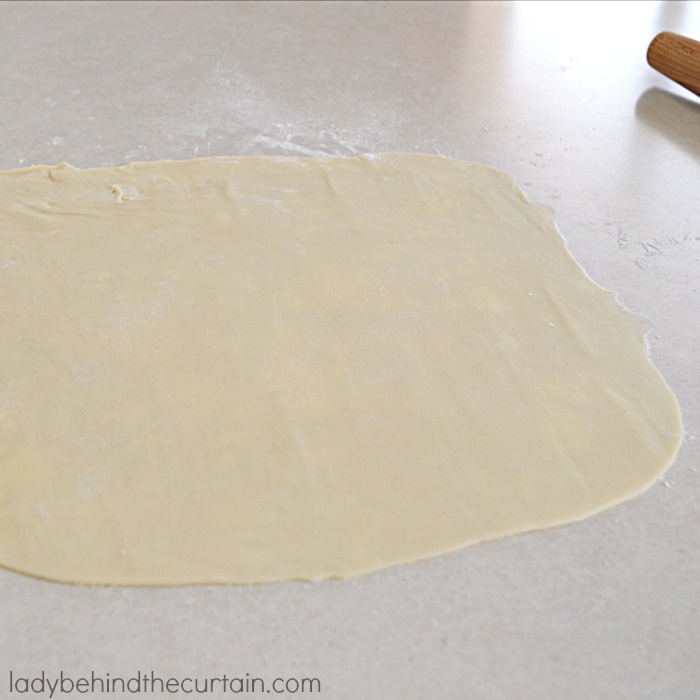 Brush on butter, add brown sugar and cinnamon.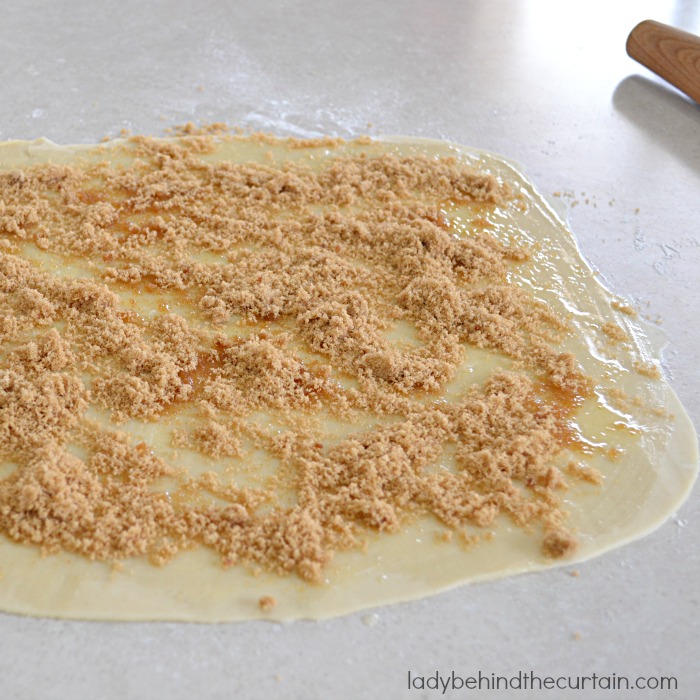 Roll and slice.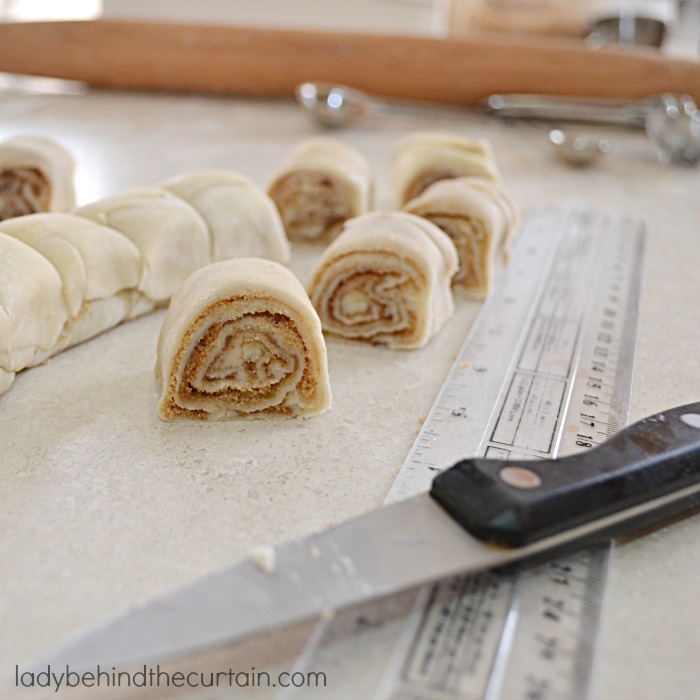 Smash into a 3-inch circle.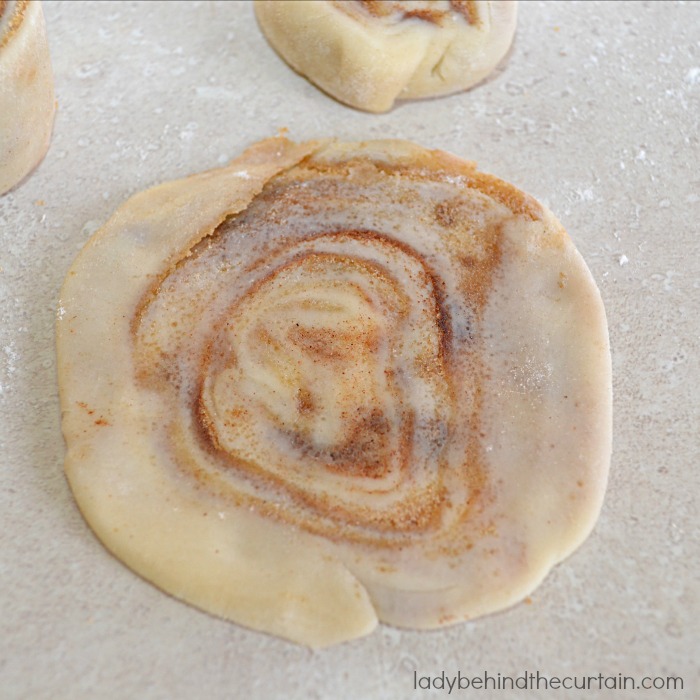 Place the circle on top of the filling.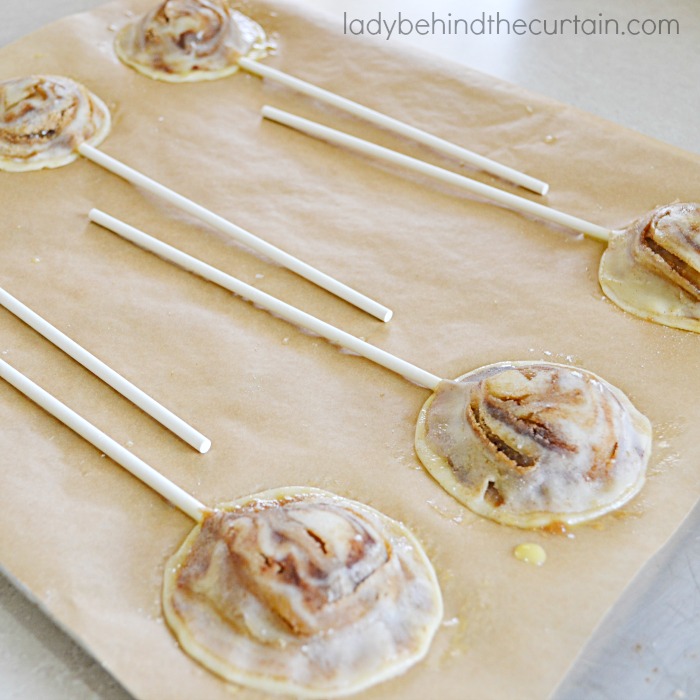 Use the end of a lollipop stick to crimp edges.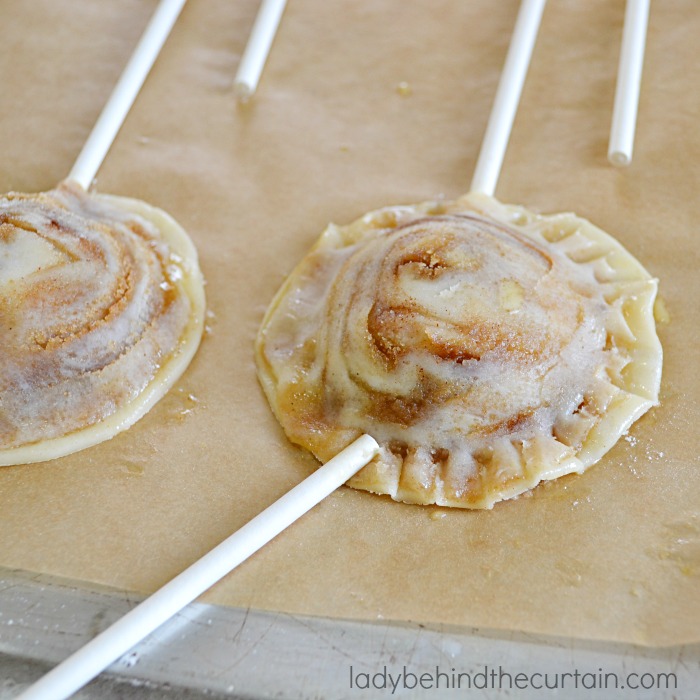 Liberally add egg wash to the top and edges.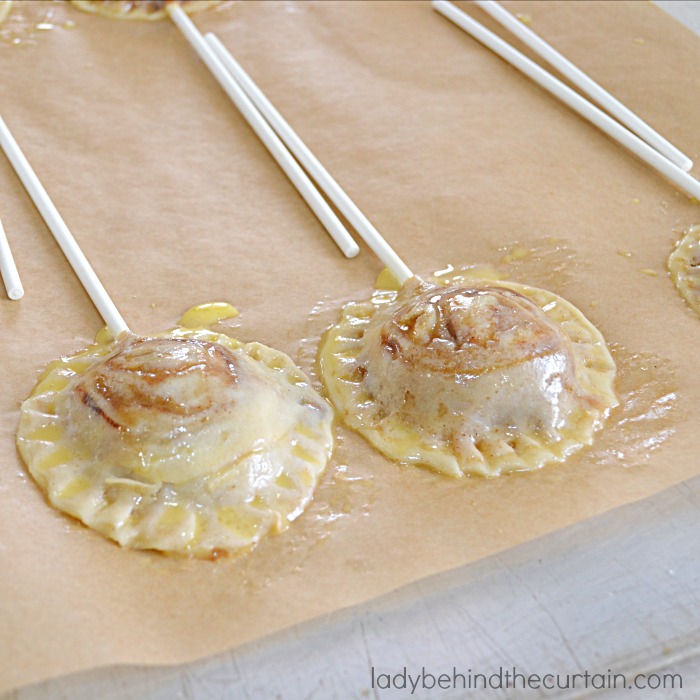 Baked!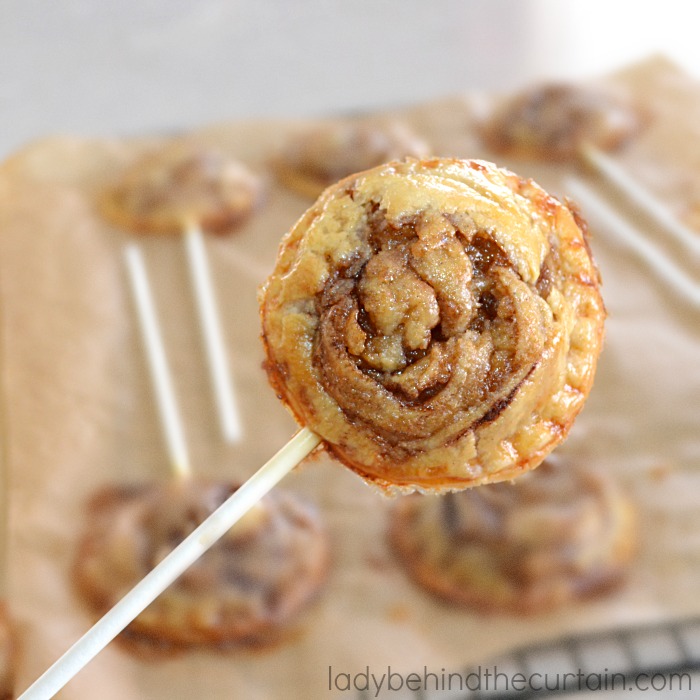 For the finishing touches add a swirl of icing.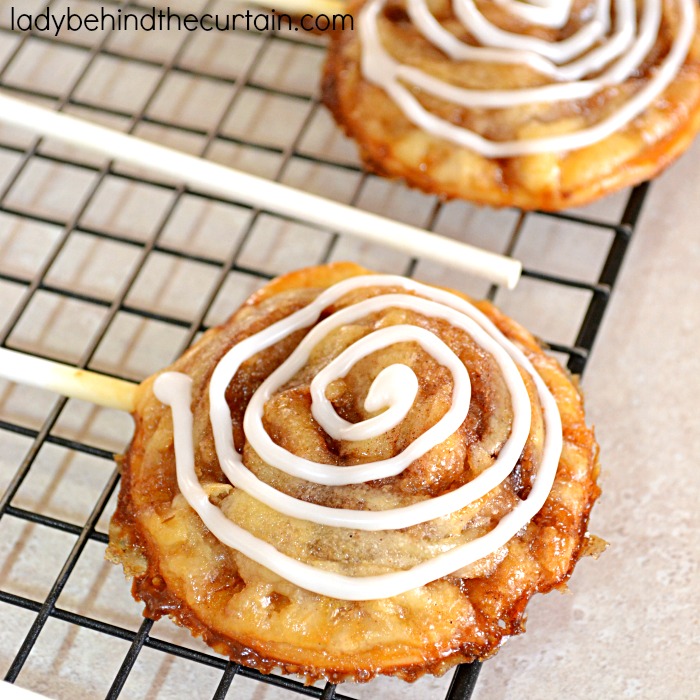 FUN PARTY IDEAS

DIY SODA CAN DRINKING CUPS  2.  BACKYARD BARBECUE  3. PICNIC ON THE GO