How to Make Coconut Cheesecake Pops
How to Make Coconut Cheesecake Pops | Made with an almond coconut cheesecake filling, encased with store bought pie dough and dipped in dark chocolate.  How about that for a dessert!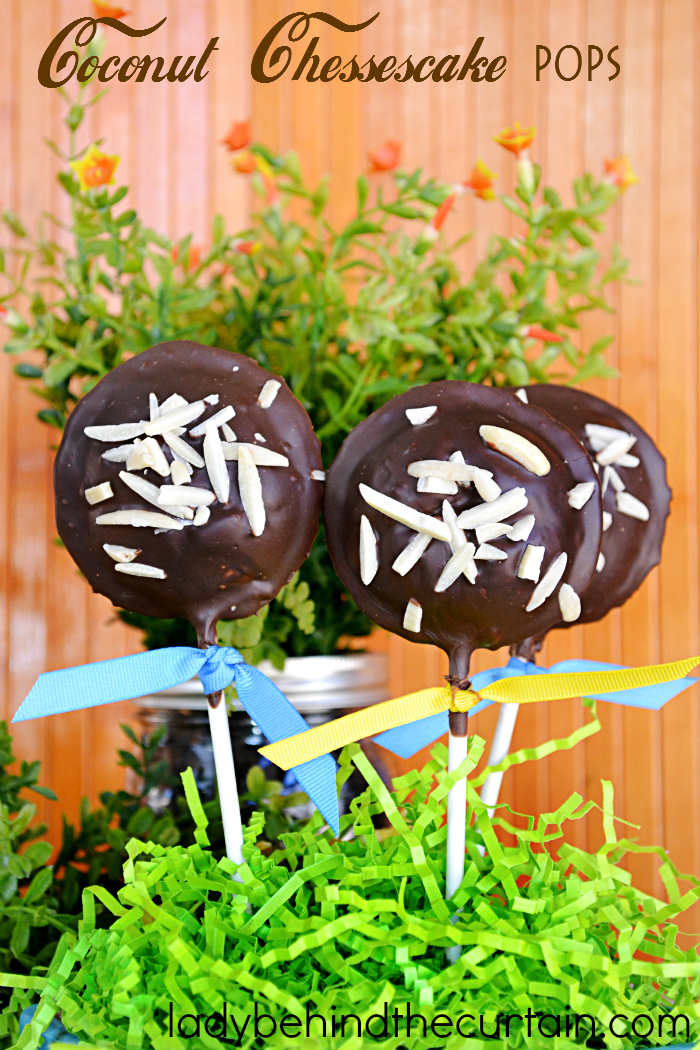 These pops are so easy to put together.  Make them the day before your party; wait and bake them the day of your party.  Even better you can make the filling 3 days before you want to bake them.  I love the layers of textures and flavors.  First you get the flavor of dark chocolate then the crunch from the pie crust and lastly the creamy cheesecake center.  This dessert should satisfy ALL your cravings!
Roll out store bought pie crust dough; use a biscuit cutter to cut out circles.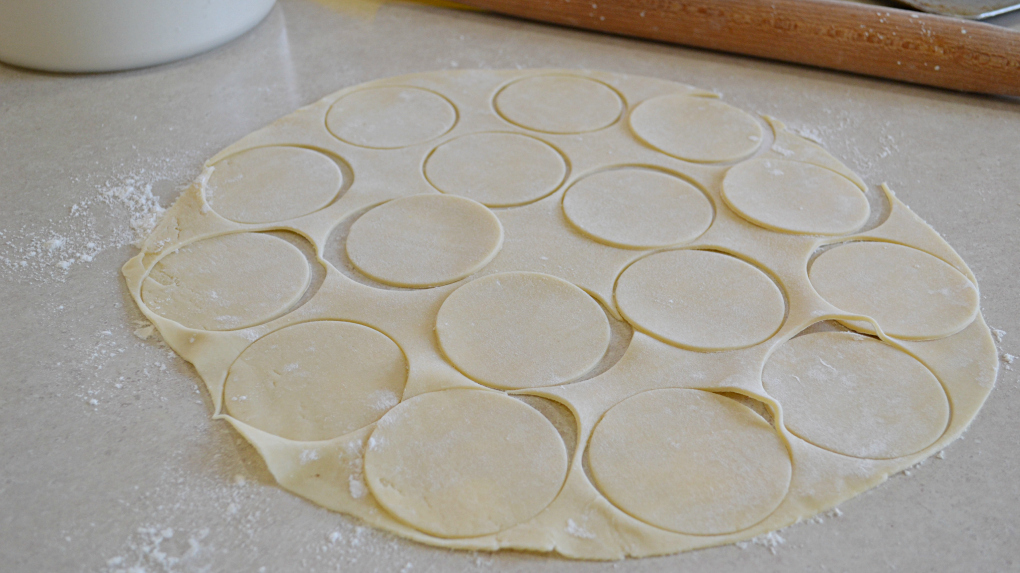 Add lollipop stick.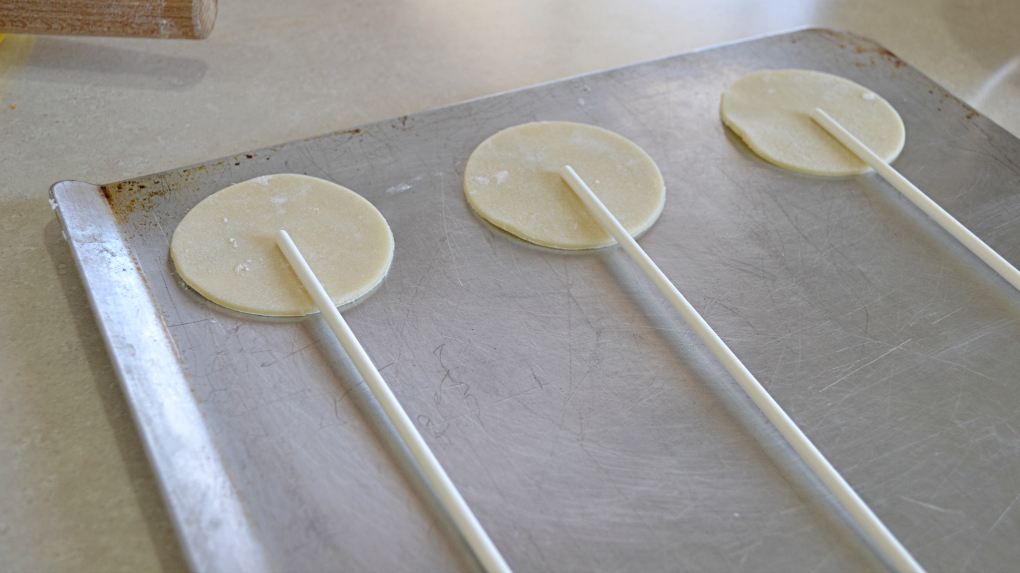 Add a tablespoon of filling.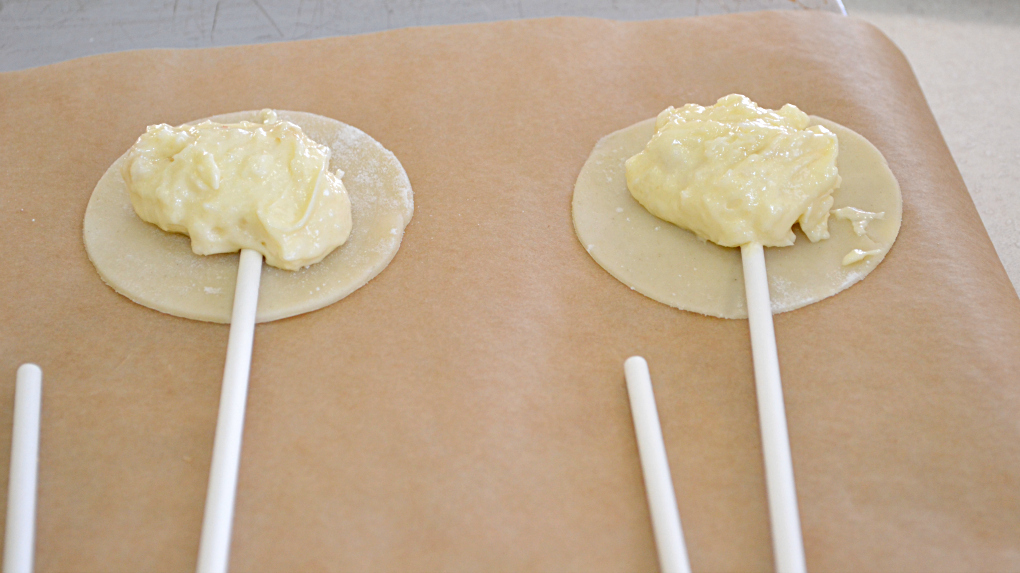 Top with another dough circle; use egg wash and press top to bottom.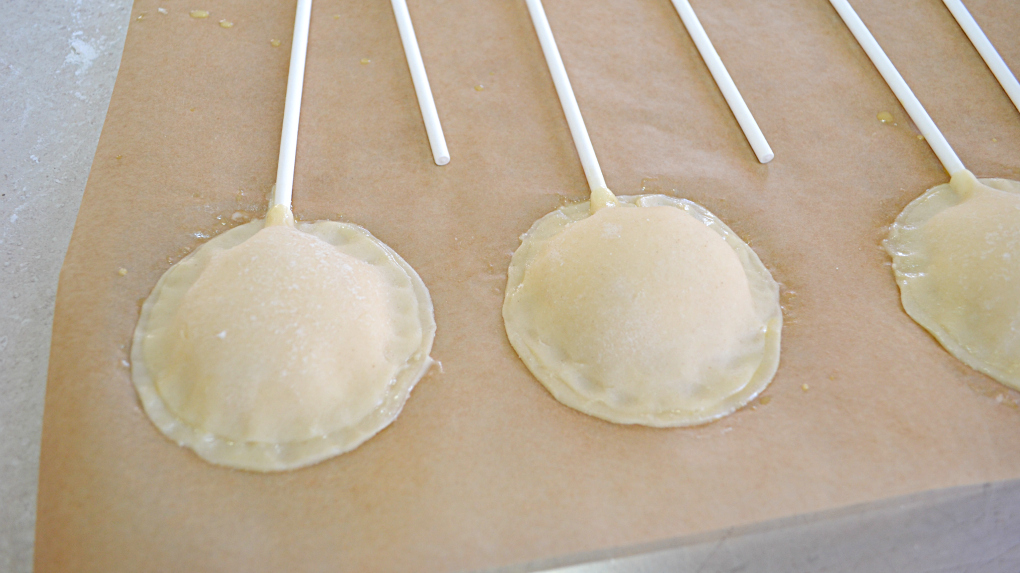 Use another lollipop stick to make a design.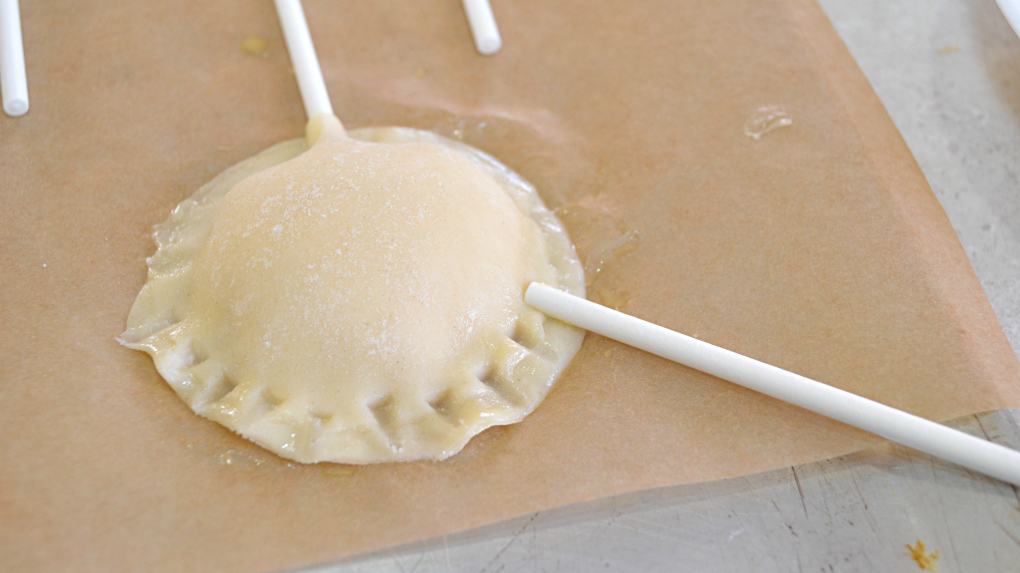 Cut in some air vents and Bake.
MORE FUN DESSERT IDEAS/RECIPES

A DAY AT THE BEACH PUDDING DESSERT  2. BABY FOOD JAR S'MORES 3. TROPICAL MANGO CUPCAKES