Light Orange Chicken Stir Fry
Light Orange Chicken Stir Fry | Take out just got a whole lot tastier and light in calories.  This lighter version of Orange Chicken has all the flavors of your favorite restaurant without the high calories.  This dish is loaded with tons of fresh vegetables and a savory, sweet ,spicy sauce.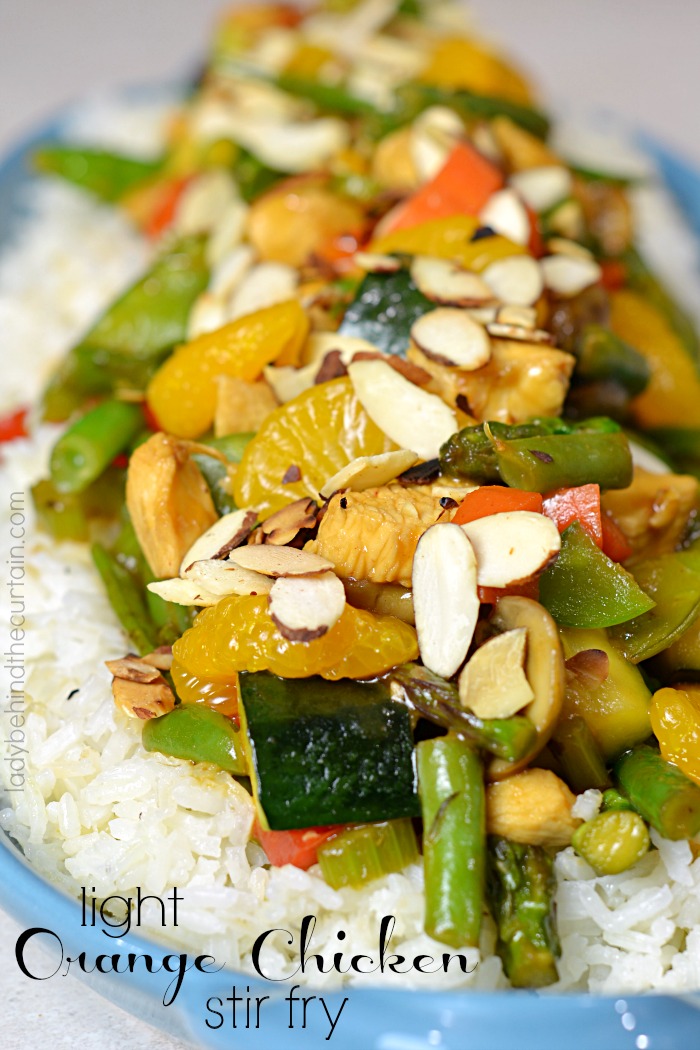 Orange Chicken is by far the number one dish ordered at take out restaurants.  I love the crispy chicken accompanied with the sweet sauce.  If truth be told I don't even know if there's actually any oranges in the sauce.  Well, if orange flavored sauce is what you crave then you are in for a pleasant treat.  This sauce actually tastes like oranges!  No crispy chicken here just juicy tender pieces of chicken marinaded in a delicious savory, sweet, spicy sauce.  Create your favorite dish yourself and stay home!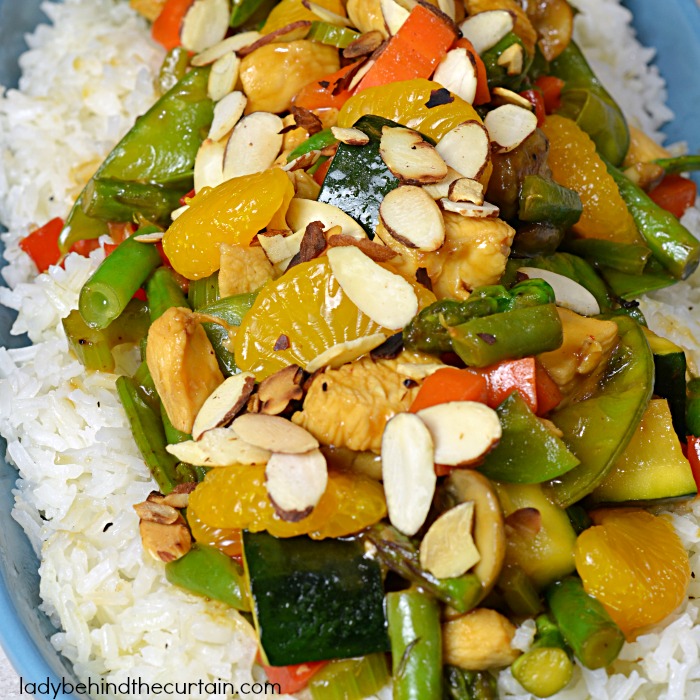 MORE ASIAN INSPIRED RECIPES
CHICKEN PAD THAI  2. SPICY SWEET AND SOUR PORK  3.GRILLED ORANGE TERIYAKI CHICKEN