Cinnamon Roll Biscuits:  These light and fluffy biscuits take making your own cinnamon rolls to a different level.  That level would be……EASY!  You still get all the flavors you love from a traditional cinnamon roll like raisins and cinnamon but this way to so much easier.  Are you missing your precious  cream cheese frosting?  Not worries I have that covered too with my Cinnamon Cream Cheese Butter (visit my golden harvest muffins for the recipe).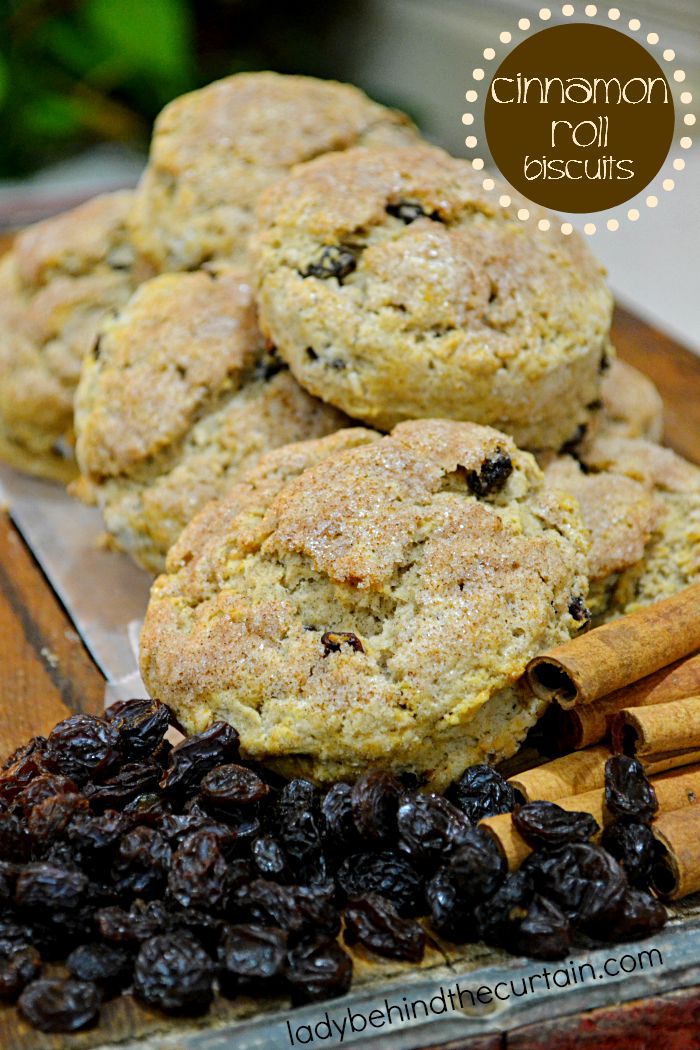 EASY TO MAKE CINNAMON ROLL BISCUITS!
Are you overwhelmed at the idea of making your own cinnamon rolls?  Well, now you can make them in biscuit form!  NO YEAST and you don't have to worry about perfectly rolling them up and slicing.  Not too sweet with a crunchy sugar topping.  I love these easy to make cinnamon roll biscuits.