Basic Sour Cream Biscuits
These versatile Basic Sour Cream Biscuits are delicious on their own and with added ingredients. Don't forget to add my Old Fashioned Bacon Gravy.  Adding sour cream to your biscuit batter helps keep your biscuits moist.  Make an extra batch to keep in the freezer for out of town guests.  Don't want to fix gravy how about some easy to make Honey Butter?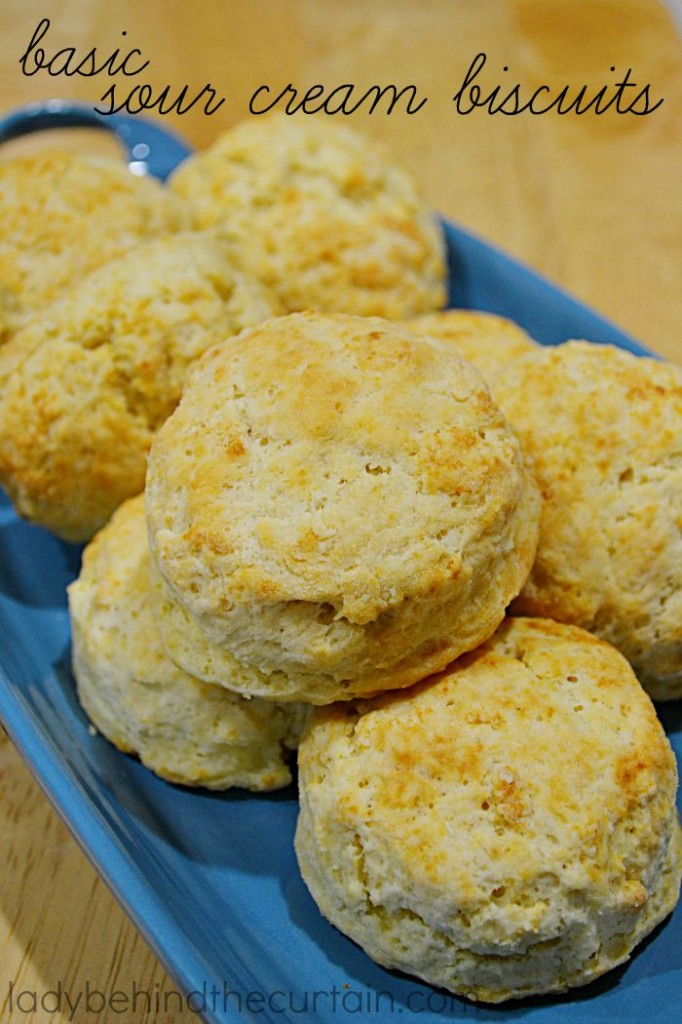 I took this basic recipe added my own extras to make 6 different biscuits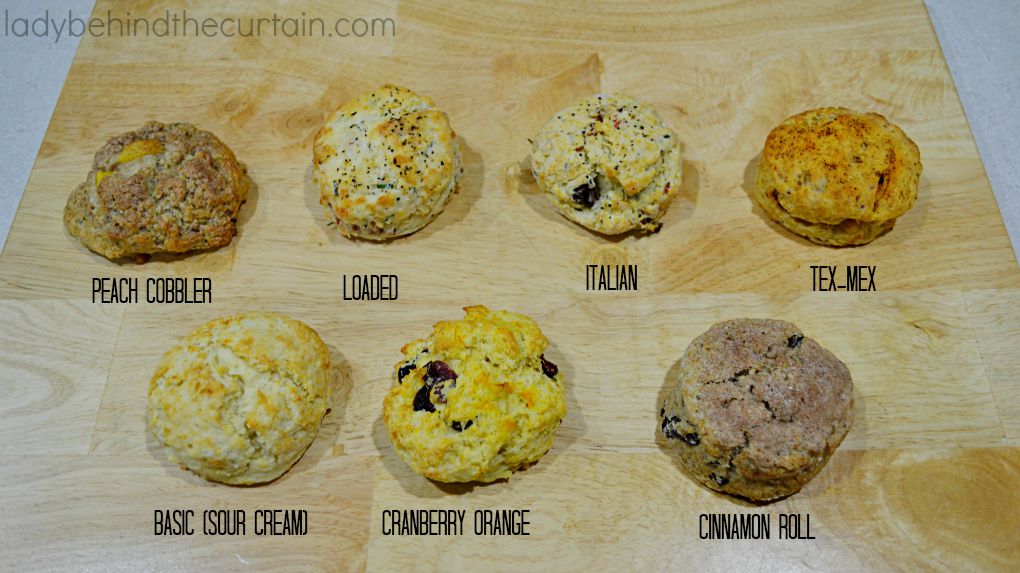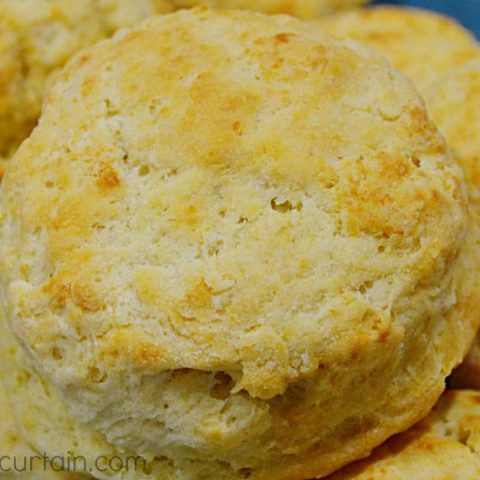 Basic Sour Cream Biscuits
Ingredients
For the Biscuit:
2 cups all-purpose flour
1/2 teaspoon salt
1/2 teaspoon baking soda
3 teaspoons baking powder
3/4 cup sour cream
5 to 6 tablespoons water
For the Topping:
1 to 2 tablespoons butter, melted
Instructions
For the Biscuits:
Preheat oven to 450 degrees.
Spray a cookie sheet with non stick cooking spray.
Mix together flour, salt, baking soda and baking powder.
Add sour cream and water.
Mix until all the ingredients are combined.
Dump dough onto a well floured surface.
If dough is too sticky, sprinkle on extra flour and knead.
Roll dough into a 3/4-inch round and using a 2-1/2-inch biscuit cutter, cut dough.
Roll out dough again until all the dough is used.
Place on prepared cookie sheet.
For the Topping:
Melt butter, brush onto the tops of the biscuits.
Bake 12 to 14 minutes or until golden brown.