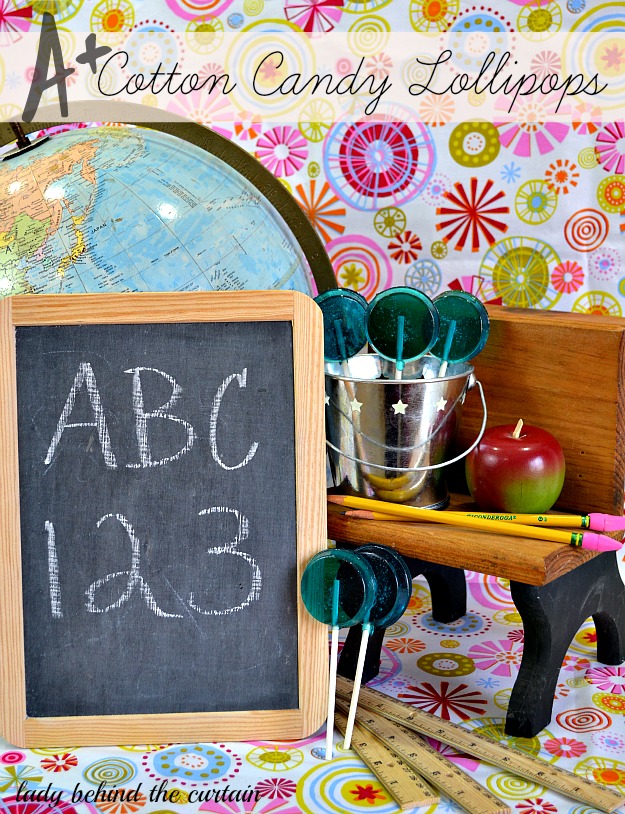 The challenges of getting your little ones ready for school.
BEING BRAVE!
This post does not involve a "back to school" party.  I decided to take a different angle.  When thinking about getting our little ones ready for school we think; clothes, shoes, backpack and school supplies.  I thought we should pay attention to all the little ones that have to go for their physicals which; I think can be just as stressful for Mom as it is for the child.
So, here is a way to take some of that anxious feeling away.  How about a yummy homemade lollipop.
These cotton candy lollipops are so easy to make.  Literally less then 20 minutes.
If you don't have a lollipop mold you can pour the melted sugar onto parchment paper.  Here is how I made my Sriracha lollipops without a lollipop mold.