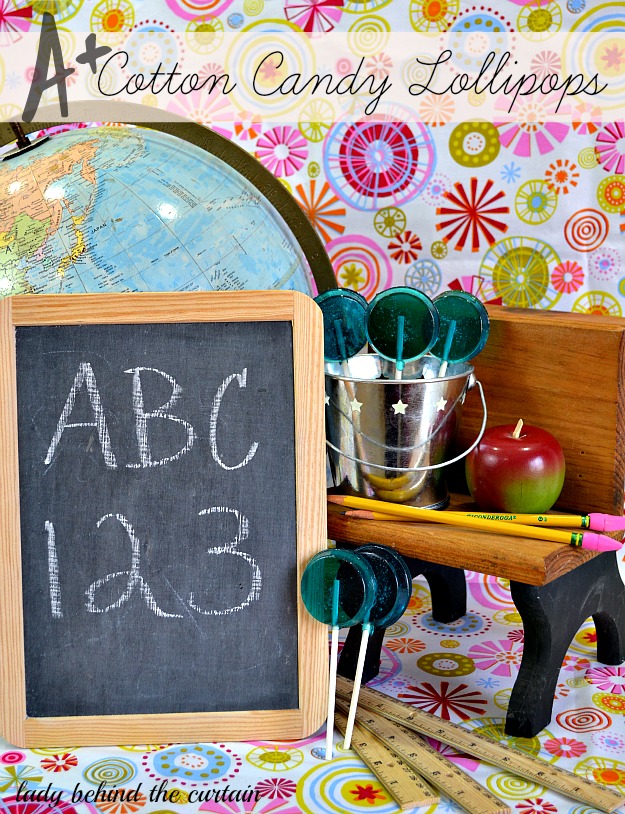 The challenges of getting your little ones ready for school.
BEING BRAVE!
This post does not involve a "back to school" party.  I decided to take a different angle.  When thinking about getting our little ones ready for school we think; clothes, shoes, backpack and school supplies.  I thought we should pay attention to all the little ones that have to go for their physicals which; I think can be just as stressful for Mom as it is for the child.
So, here is a way to take some of that anxious feeling away.  How about a yummy homemade lollipop.
These cotton candy lollipops are so easy to make.  Literally less then 20 minutes.
If you don't have a lollipop mold you can pour the melted sugar onto parchment paper.  Here is how I made my Sriracha lollipops without a lollipop mold.
Cotton Candy Lollipops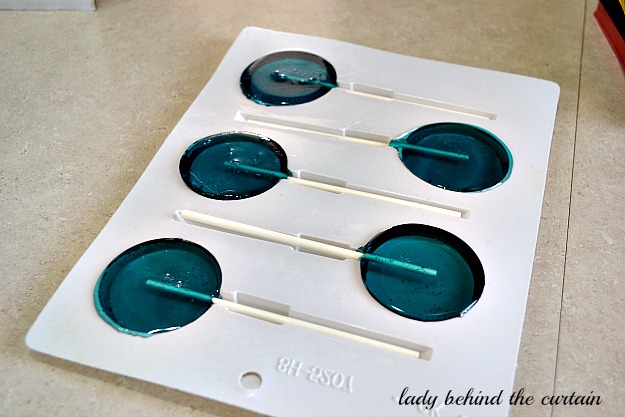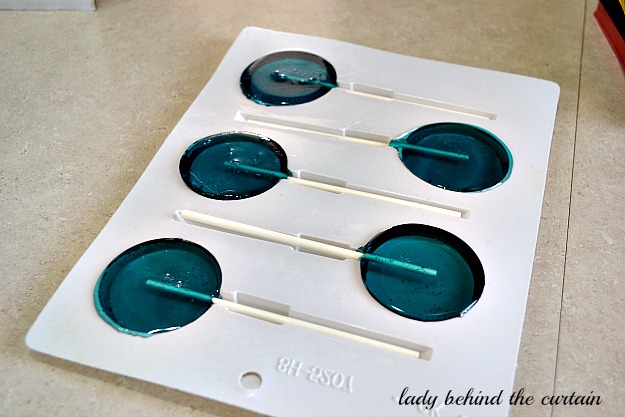 A sweet reward for being brave!
Ingredients
1

cup granulated sugar

1/3

cup light corn syrup

1/3

cup water

blue food coloring

20

drops cotton candy oil

lollipop mold

lollipop sticks

non stick cooking spray
Instructions
Spray your lollipop mold with non stick cooking spray, place lollipop sticks into candy mold and set aside.
In a small saucepan, mix together sugar, corn syrup and water.
Insert a candy thermometer.
Bring to a boil over medium-high heat without stirring.
When the temperature reaches the soft crack stage add the food coloring. (This will take about 12 minutes)
Gently swirl the pan to mix in the color or stir.
Continue to cook the syrup until the mixture reaches 300 degrees (hard crack). (This will take another 3 to 5 minutes)
Take the pan off the heat and stir in the cotton candy oil.
Pour into a glass Pyrex measuring cup.
This will help make the pouring process easier.
Pour into molds.
Cool completely before removing candy from the molds. TIP: If some of the candy sticks to the mold and you have a uneven look. Just dampen a paper towel and rub the area until it looks even or if you over flow the candy mold just trim the cooled candy with scissors.