ADD A LITTLE SPICE TO YOUR NEXT FIESTA!
Give these suckers as party favors, put them at each place setting or put them in a mason jar filled with different colored dried beans!  They are easy to make, sweet and spicy.  I didn't have a mold so I poured the sugar free form.  I found this recipe at Sprinkle Bakes.
Sriracha Sucker Recipe
Ingredients
2 cups sugar
2/3 cup corn syrup
2/3 cup water
2 tablespoons Sriracha sauce, divided
1/4 teaspoon orange gel food coloring
Directions (without candy mold)
Line counter with parchment paper and set up sucker sticks.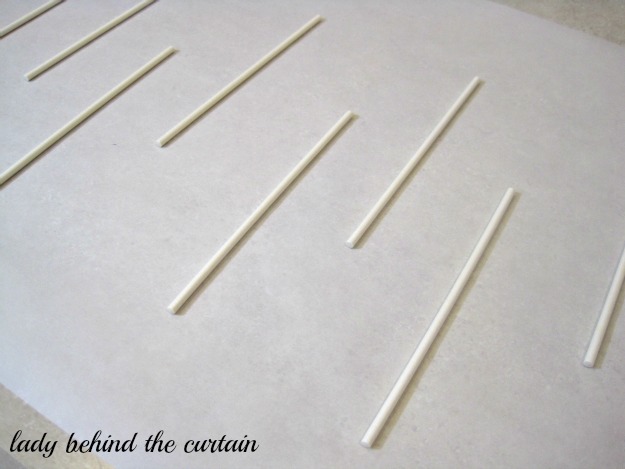 In a 2 quart saucepan stir together the sugar, corn syrup, and water.  Insert a candy thermometer into the mixture.
Bring the mixture to a boil over medium high heat.  Continue to heat without stirring until the bubbling mixture reaches 244 degrees.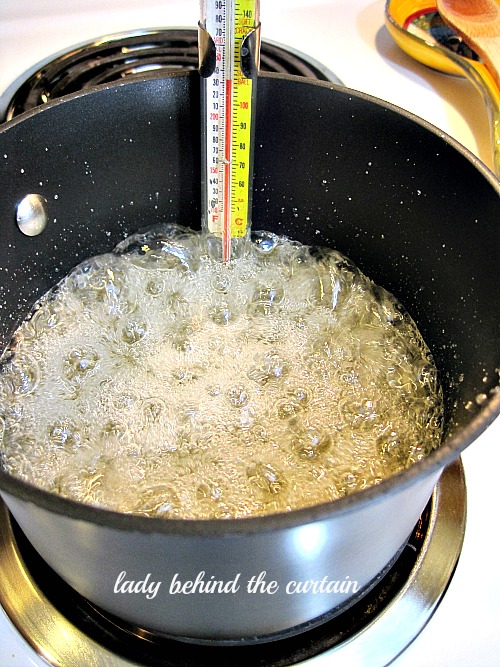 Drop one level tablespoon Sriracha sauce into the bubbling mixture – DO NOT STIR.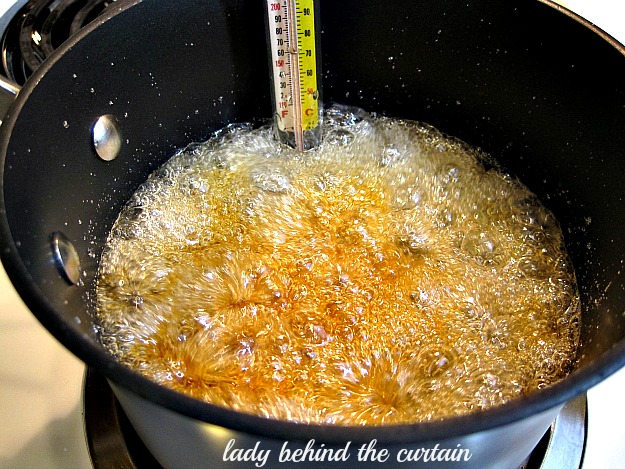 When the mixture reached the hard crack stage remove pan from heat.
Stir in the remaining 1 tablespoon Sriracha sauce and food coloring.  BE CARFUL THE MIXTURE WILL BUBBLE AND SPUTTER.
When the mixture has stopped bubbling, pour into a glass Pyrex measuring cup.  This will help make the pouring process easier.
Hold the bottom of the sucker stick in place while pouring hot sugar over the other end into a 3 inch circle.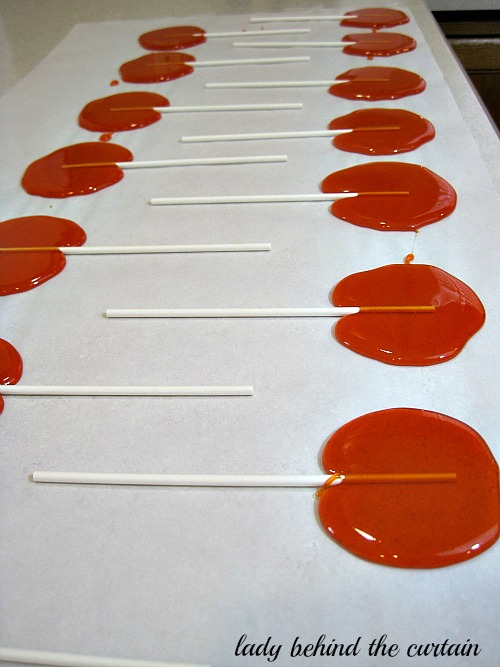 Let suckers cool completely.  Store in a airtight container.  Makes 16 – 3 inch suckers.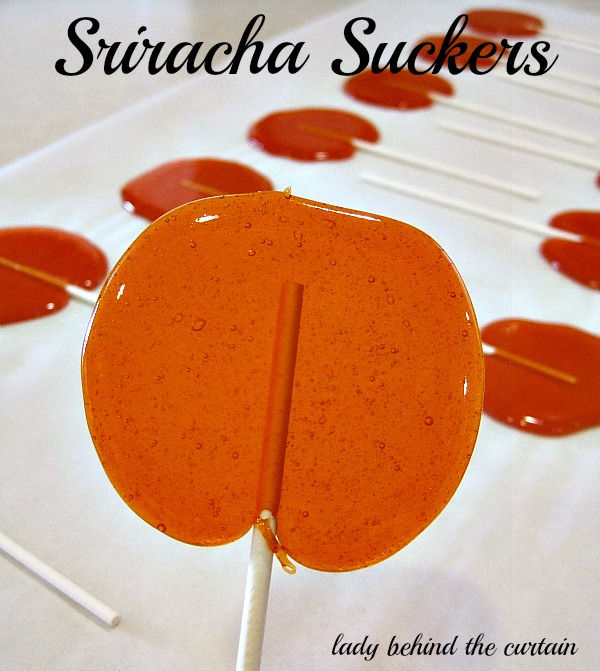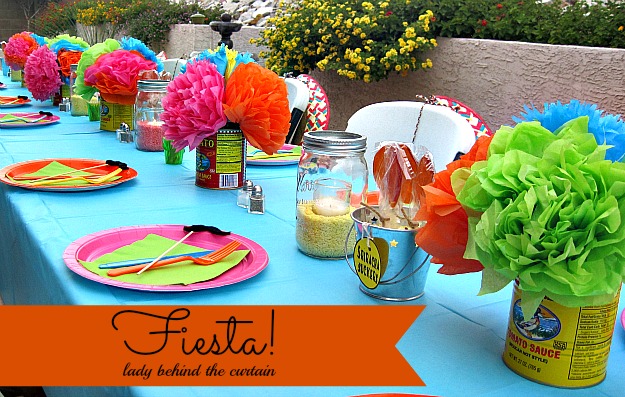 I SHARED THIS IDEA/RECIPE AT THESE PARTIES