DIY Heart Shaped Candies | These Valentine's Day treats are made with sweet and sour Jolly Rancher candies.  It's as easy as inserting a candy into a mold and melting it.  Now you can create any shape candy you want as long as you have a silicone mold for it.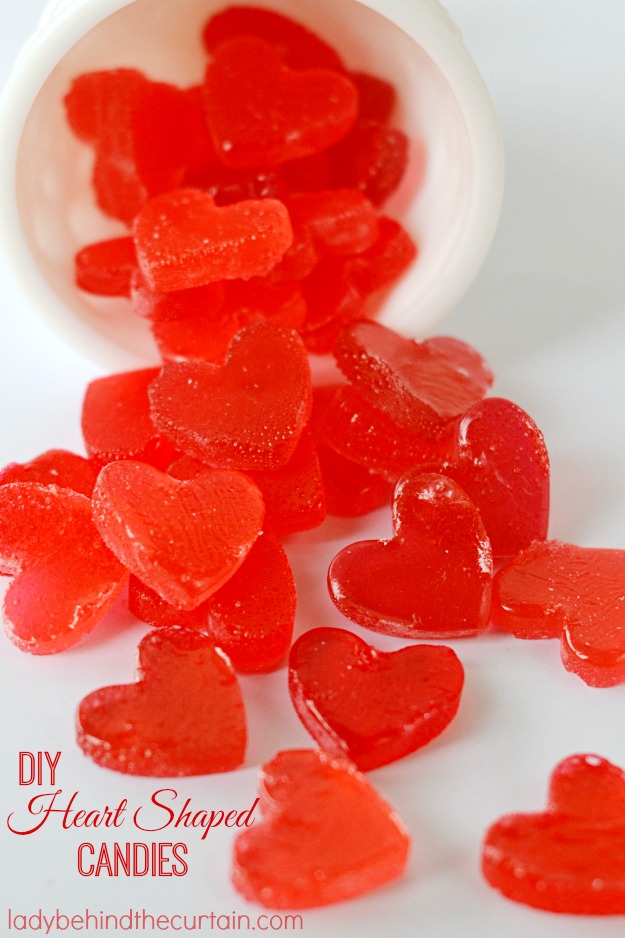 These candies offer a BURST of flavor.  Set them around the party room in candy dishes or bag them up in cellophane bags for your kids to hand out at school.  I found a bag of just red flavored candies but you can use your favorite flavors.  Make just cinnamon heart candies to that tea lover.  To add a little spice drop one heart shaped candy into a cup of hot tea.  What a fun teachers gift that would make!
I melted my candies in a 10 cavity heart shape silicone mold that measured 6-inches x 5.5-inches.  One candy fit perfectly into each heart cavity.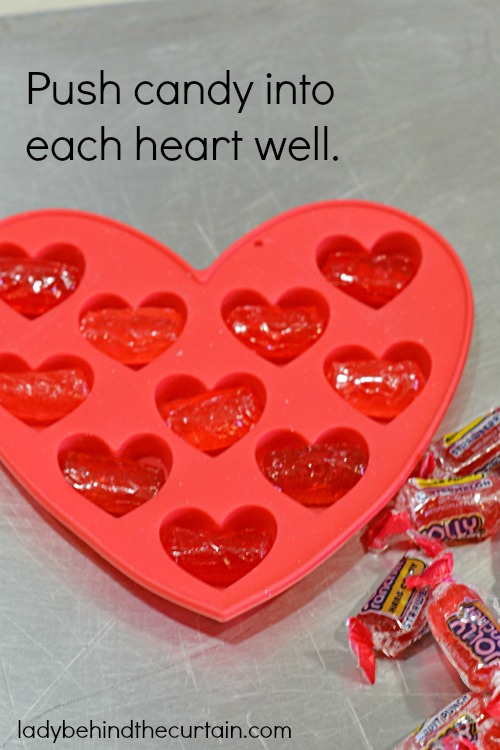 Place a candy in each heart cavity.
Bake 13 to 15 minutes or until candy is melted.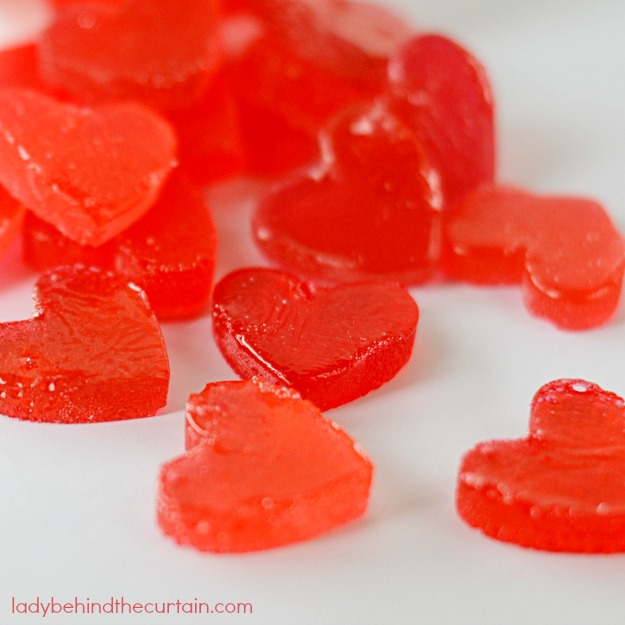 MORE CANDY RECIPES

1. CANDY HEART NECKLACE  2. CHERRY GUMDROPS  3. CHERRY LOLLIPOPS