Instant Valentine's Day Donuts
Instant Valentine's Day Donuts | This Valentine's Day Dessert is fun to make and even better to eat!  The kids will love making these for their classmates or surprise your kids with a fun Valentine's Day breakfast treat!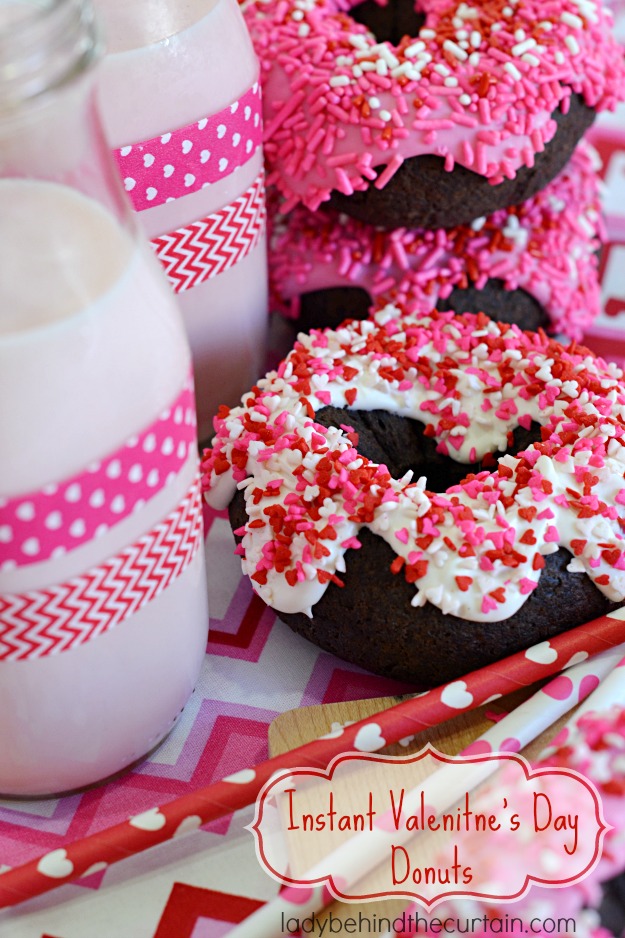 All you'll need to make these Instant Valentine's Day Donuts is store bought chocolate cake donuts (I found mine at the Walmart bakery), candy melts and sprinkles.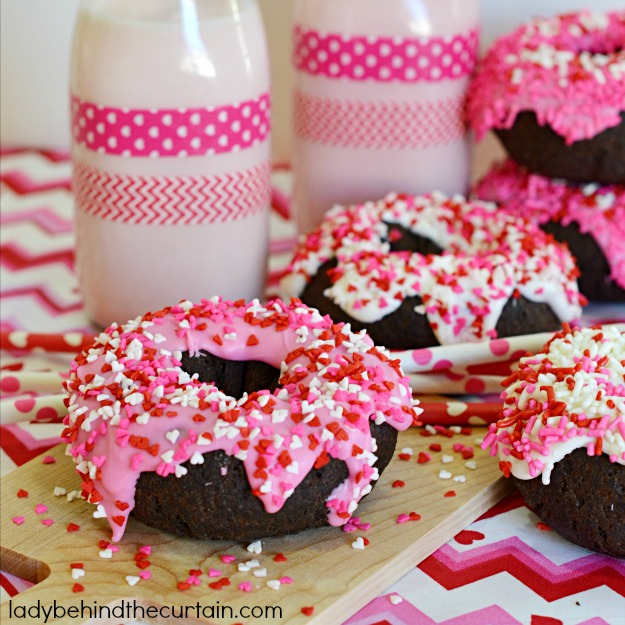 Another fun instant Valentine's Day breakfast option is my Sweetheart Cinnamon Rolls (made with store bought cinnamon rolls).
Instant Valentine's Day Donuts
Ingredients
Bakery or donut shop chocolate cake donuts (the amount is up to you)
bright pink candy melts
1 tablespoons shortening
bright white candy melts
1 tablespoon shortening
assorted Valentine's day sprinkles
Instructions
Place some of the candy melts and shortening in a small microwave safe bowl.
Microwave 1 minute and 30 seconds and stir for 30 seconds until candy is melted and creamy.
With a spoon add some of the melted candy to the top of the donut and then using the spoon push some of the melted candy off the top to make it look like it's dripping down the sides.
Add sprinkles and set aside to harden.
Continue on until all the donuts have been decorated.
Notes
https://www.ladybehindthecurtain.com/instant-valentines-day-donuts/
MORE VALENTINE'S DAY TREATS
1. SNICKERDOODLE COOKIE DOUGH MINI CHEESECAKES  2. MINI CHERRY PIES  3. CHERRY GUM DROPS