Add something special to your event by making these DIY Paper Containers.  Perfect for a party favor, bake sale or to fill up at a candy bar.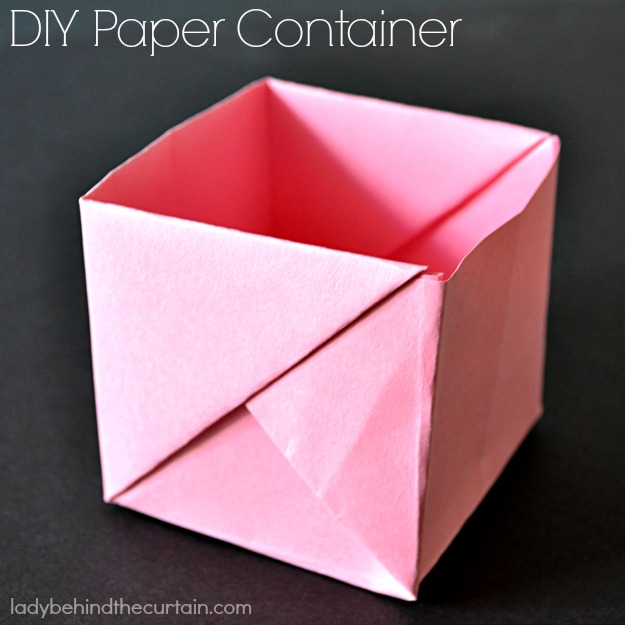 These DIY Paper Containers are super easy to make and can be customized to fit any decor.
I will show you how to make your own paper container (paper size 8 1/2 x 11-inches).
I used my DIY Paper Containers to serve my Pretty in Pink Breast Cancer Awareness Popcorn in.