Semi Homemade Fuzzy Monster Donut Holes
Semi Homemade Fuzzy Monster Donut Holes: These Halloween Party Treats are super easy to make and will add loads of fun to your Halloween Party. No "special" piping techniques needed. Just store bought donut holes, colorful melting candy, coconut and candy eyes. Package up as party favors or display on the dessert table.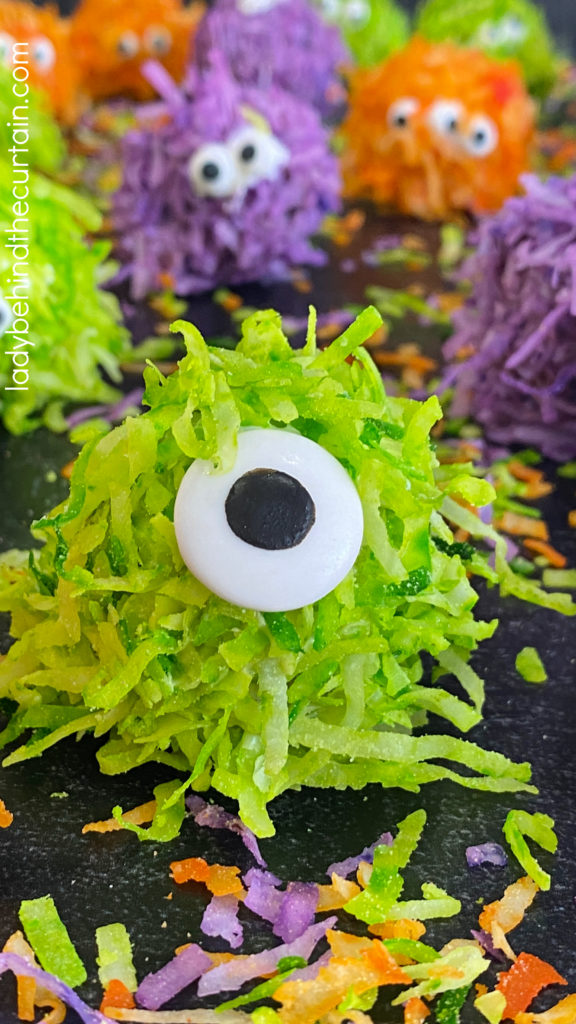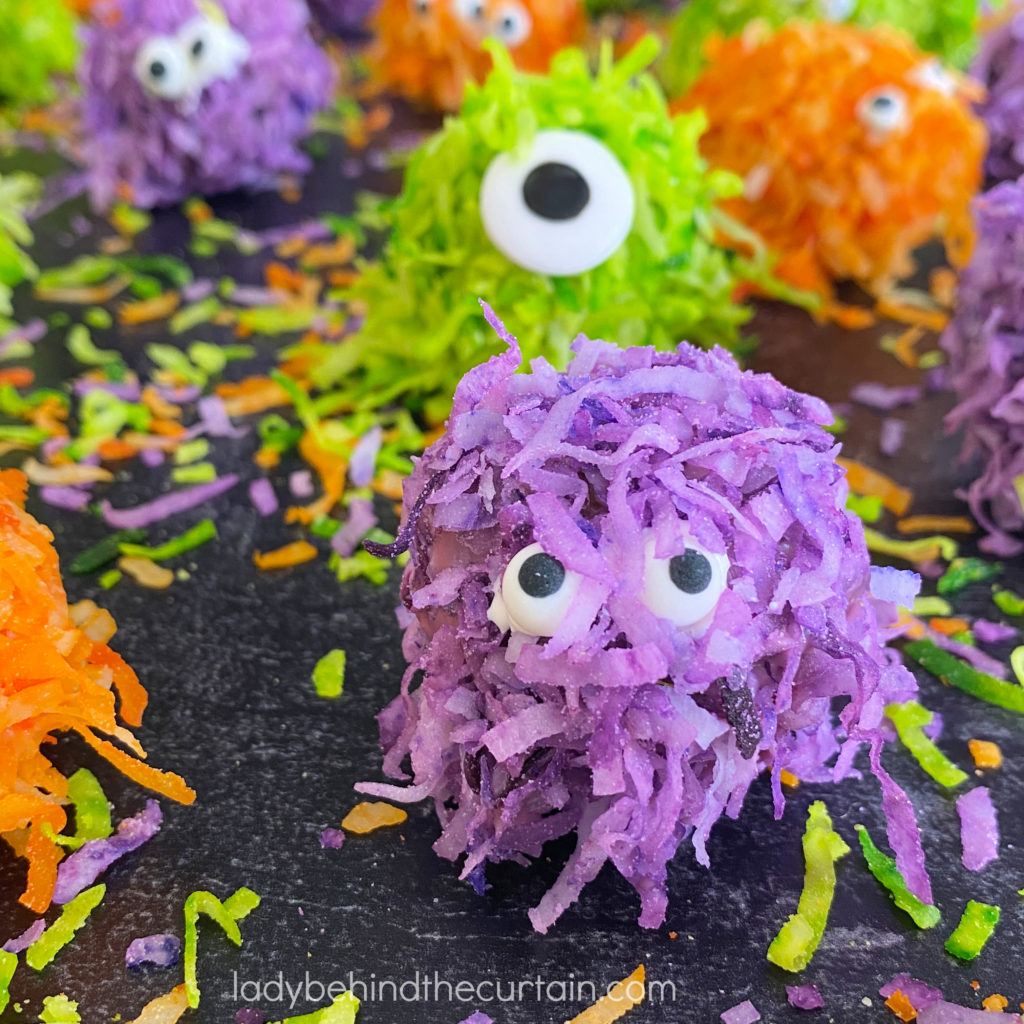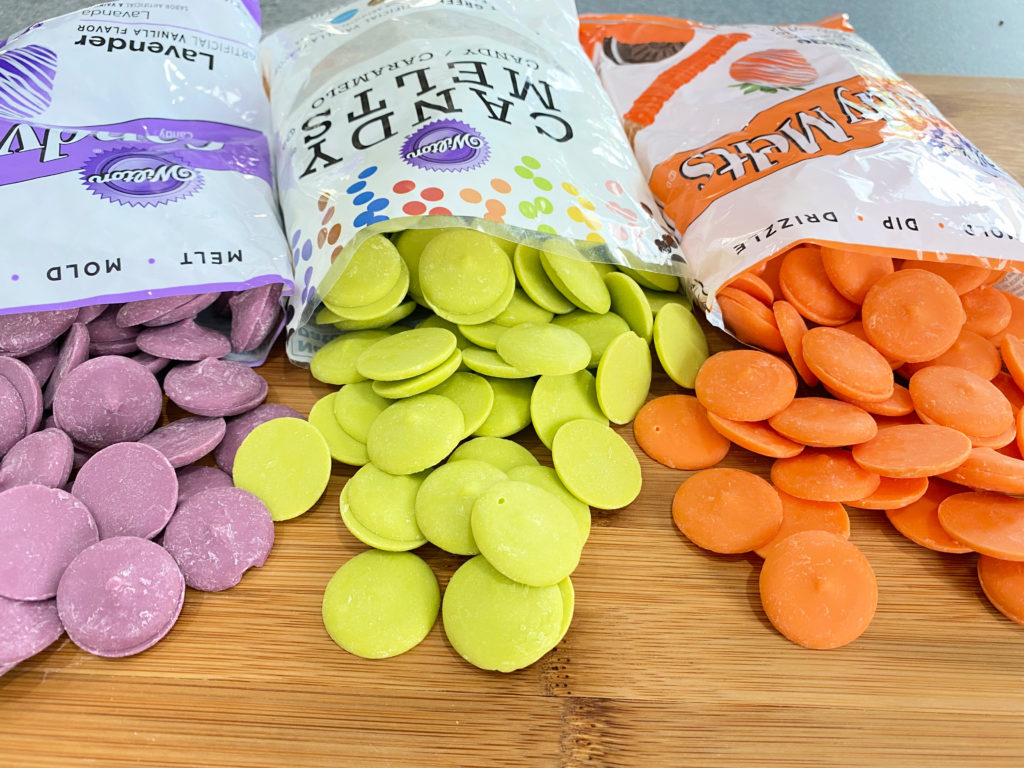 How to Make Fuzzy Monster Donut Holes
COCONUT: Coconut adds the perfect fuzzy look to these donut holes 1 (14 ounce) bag of sweetened coconut and some food coloring is all you need. I used neon orange, neon purple and neon green gel food coloring. For full instructions, click the link below (HOW TO DYE COCONUT).
CANDY MELTS OR MELTING CANDY: I used Wilton Candy Melts in lime green, orange and purple, but any melting candy will do. Work on one color at a time. Melt candy in microwave, dip donut holes in melted candy and then in colored coconut. (Scroll down for the full printable recipe)
DONUT HOLES: Store bought is the way to go. I found mine in the bakery area at Walmart.
CANDY EYES: After the donut holes are hardened with coated candy and coconut. Adhere the eyes with melted candy (I used white) poured into a squeeze bottle. (Scroll down for the full printable recipe)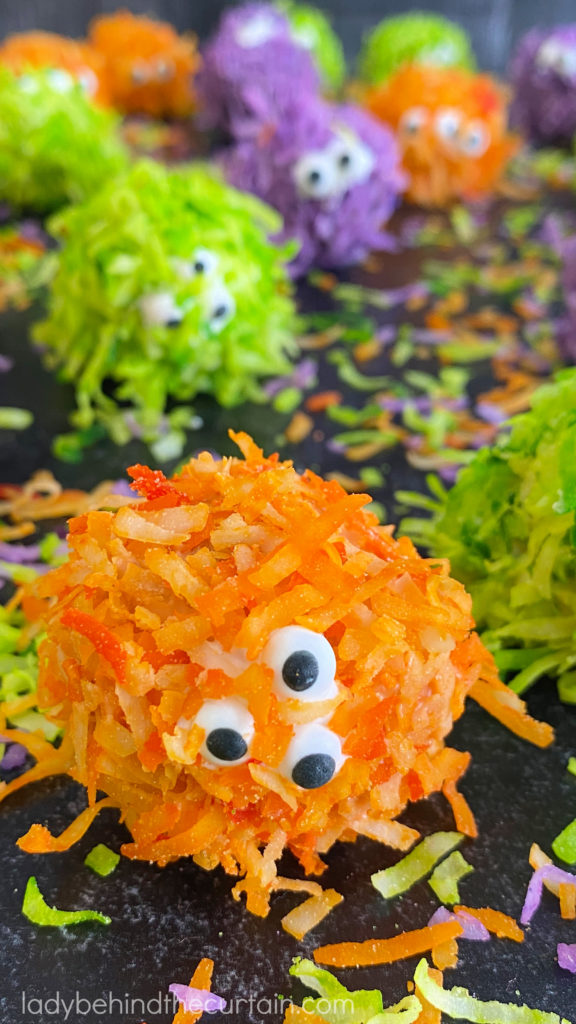 How to Dye Coconut
MIX DYED COCONUT COLORS TOGETHER
MONSTER BITHDAY PARTY DECORATIONS AND SUPPLIES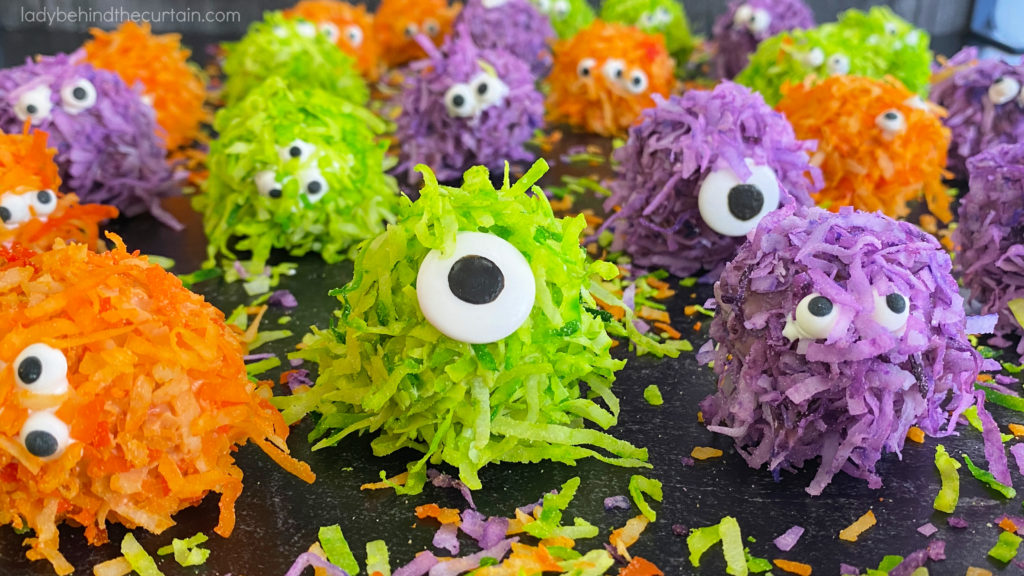 MORE HALLOWEEN PARTY TREATS
NEVER MISS A POST