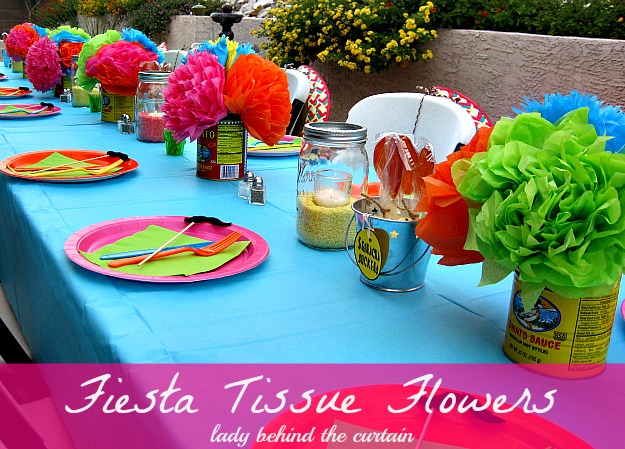 I love making tissue flowers.  They add a special touch to any celebration and are easy and cheap to make!  I made these flowers for my Fiesta Party!
Tissue Flower Supplies
Tissue paper in the colors of your celebration
20 gauge wire
Directions
Keep all the same color of the tissue paper together.  The package I purchased had 5 sheets of each color.  Fold the large sheets (all together) in half and cut.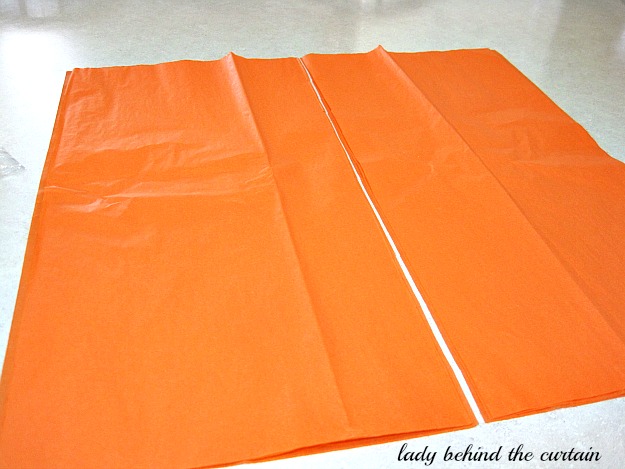 Fold each half in half again and cut.  NOTE:  One color of tissue paper should be cut into 4ths meaning you get 4 flowers from each color.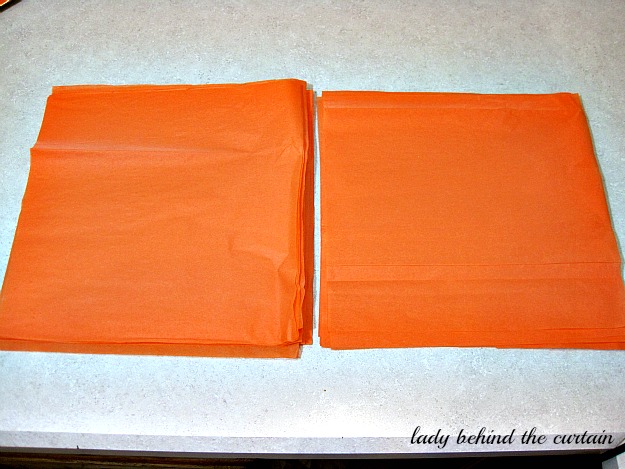 Fold in according style starting with a 1 inch fold.  Continue until all of the pieces has been folded.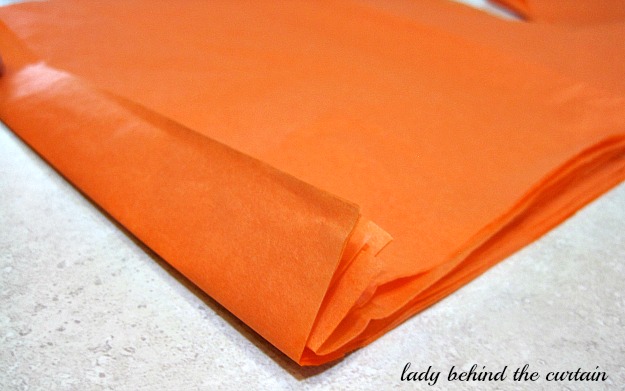 Fold in half to get the center, wrap wire around and twist with pliers to secure the flower.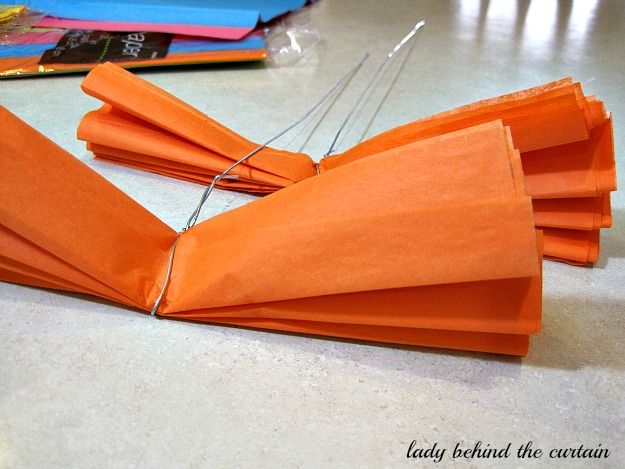 Either leave the edge flat or cut the ends into shapes.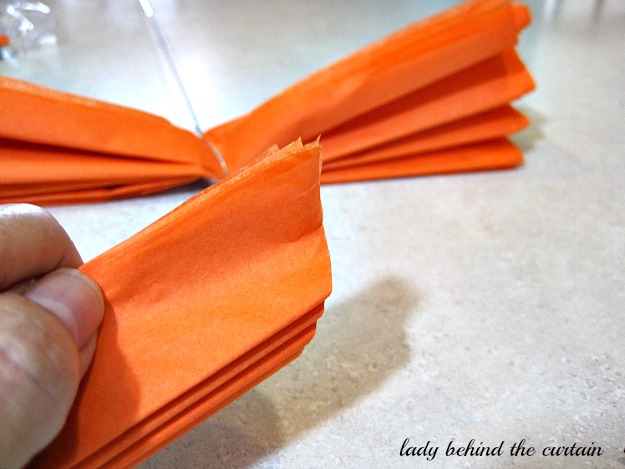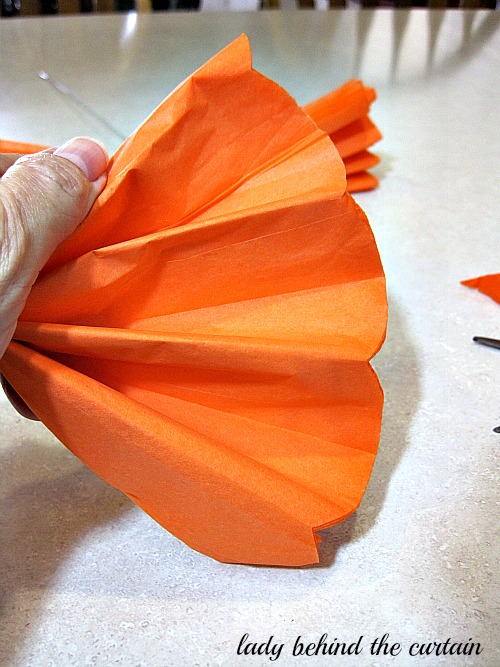 Starting with the piece of tissue on top pull to the center of the flower working on one side at a time continue until all the individual pieces of tissue paper have been pulled to the center.  Then continue on the other side.