Birthday Cake Decorated Pretzels
Birthday Cake Decorated Pretzels. Fun party pretzels coated in a mixture of melted vanilla candy, a cake mix and lots of sprinkles. These funfetti cake batter pretzels are super easy to make and fun to eat.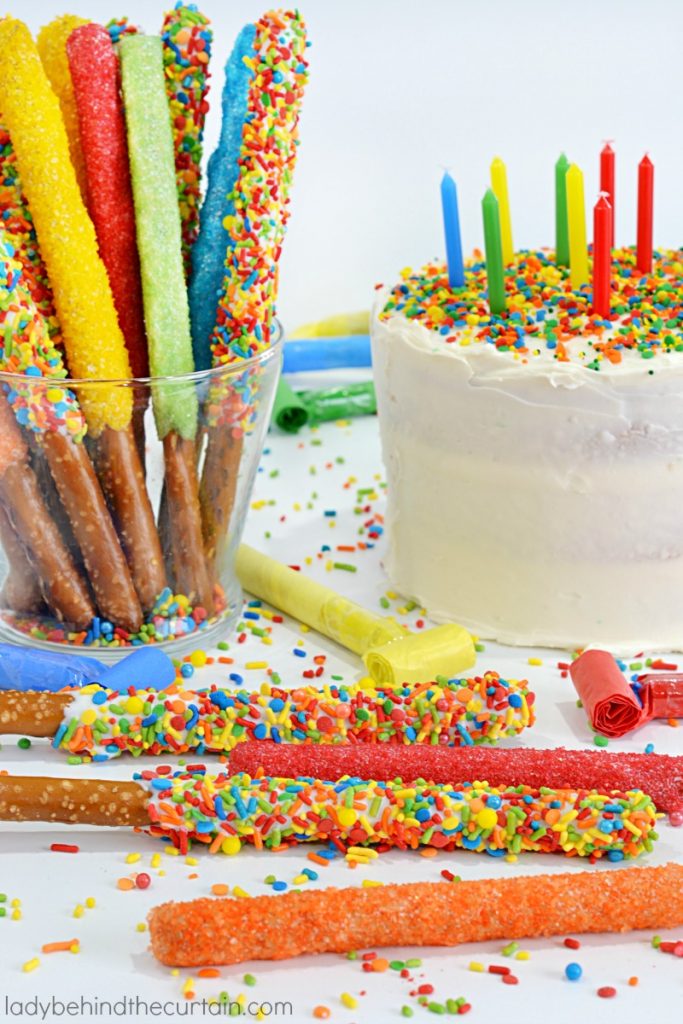 How Early Can I Decorate the Pretzels?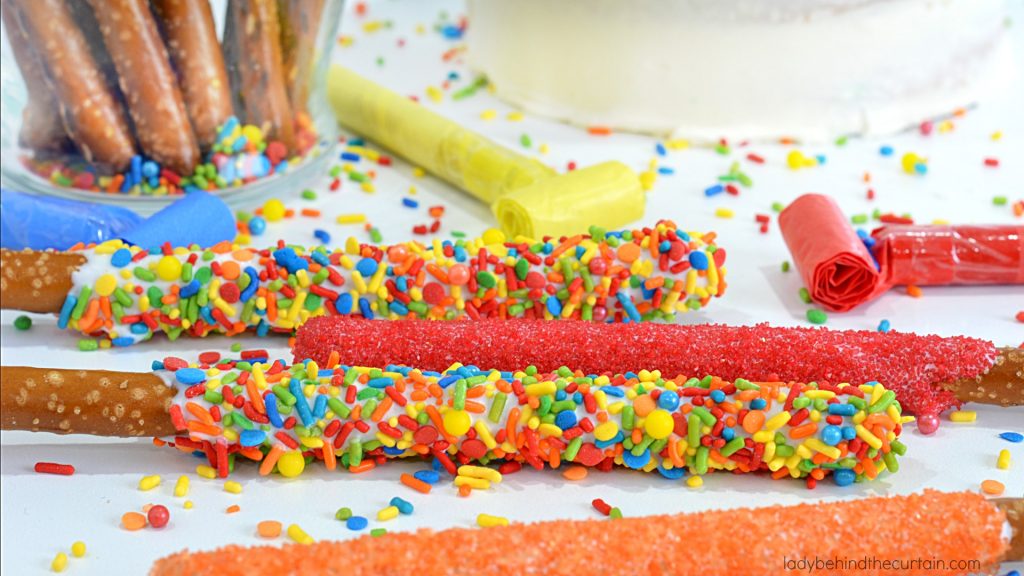 The Versatility of Birthday Cake Decorated Pretzels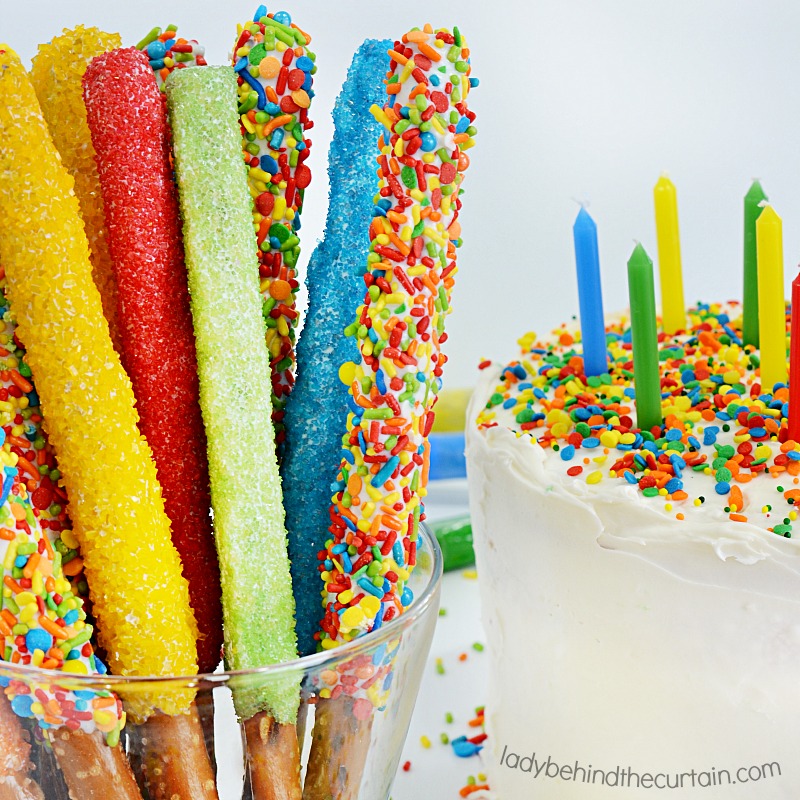 First I'll add the obvious and that is to simply put them in a jar and place them on the dessert table.
Use a serrated knife and cut off the pretzel rods, decorate pretzels and place them around the outside of a frosted layered cake. BAM!
Hand out as party favors. You can purchase cellophane bags made specifically for pretzels. Add a thank you tag and you're set!
Create a centerpiece! Fill containers (like jars or buckets) with the decorated pretzels and line them down the center of a table. Perfect for a kids birthday party!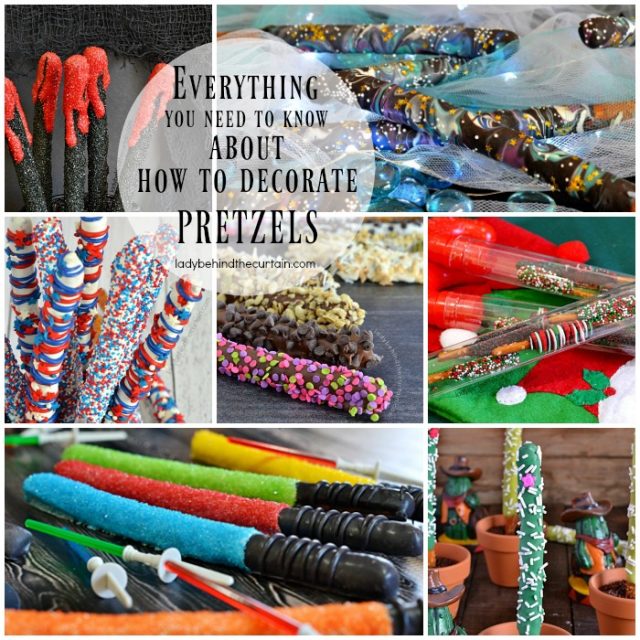 HOW TO MAKE BIRTHDAY CAKE DECORATED PRETZELS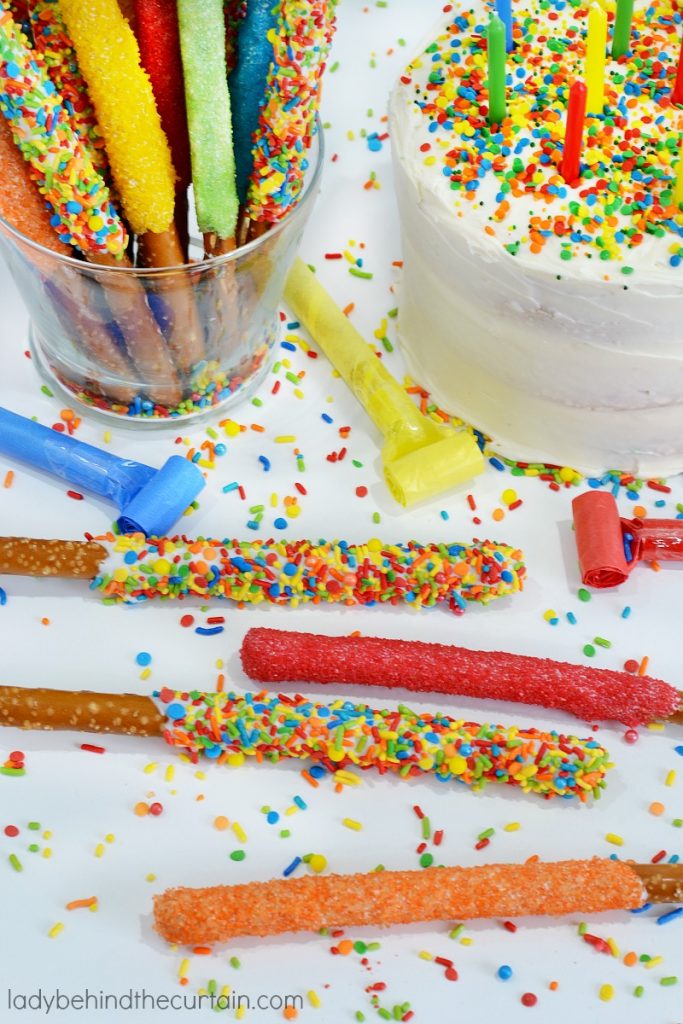 Pour candy into a microwave safe bowl.
Heat 1 minute on high and stir. Heat an additional 30 seconds at 70%, stir. If needed heat another 30 seconds at 70%. Stir until no lumps are present.
Spoon melted candy over pretzel rod.
While the pretzel is still wet add sprinkles.
Place on a cookie sheet lined with parchment paper to harden.
MORE DECORATED PRETZELS
For more decorated pretzel ideas click here→DECORATED PRETZELS
NEVER MISS A POST