Frozen Heath Bar Cream Pie
Ugh it's HOT!  This Frozen Heath Bar Cream Pie is exactly what I need to cool down.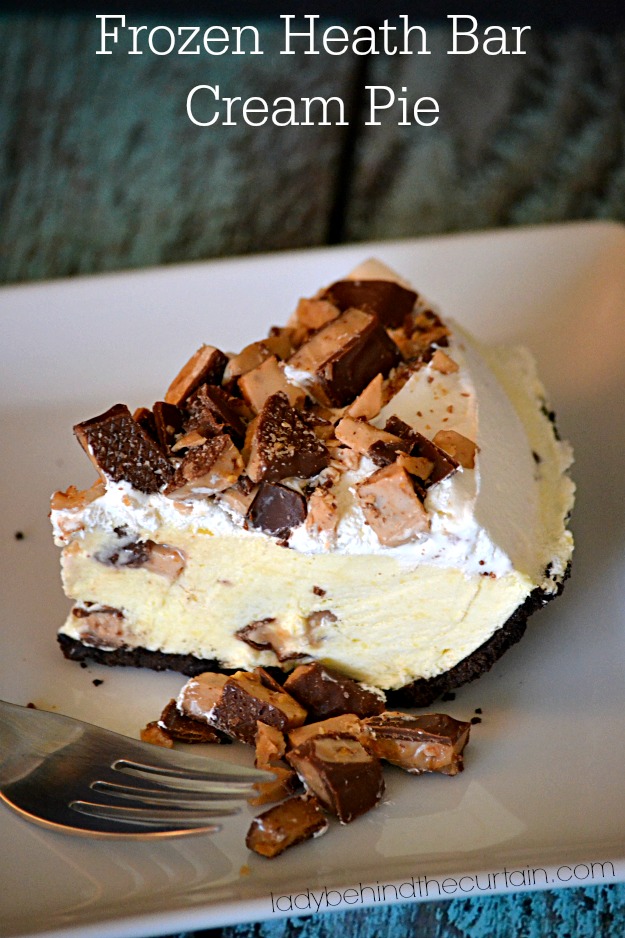 Want to serve something cold and creamy other then ice cream?  That's what this Frozen Heath Bar Cream Pie is.  With tons of toffee inside and out.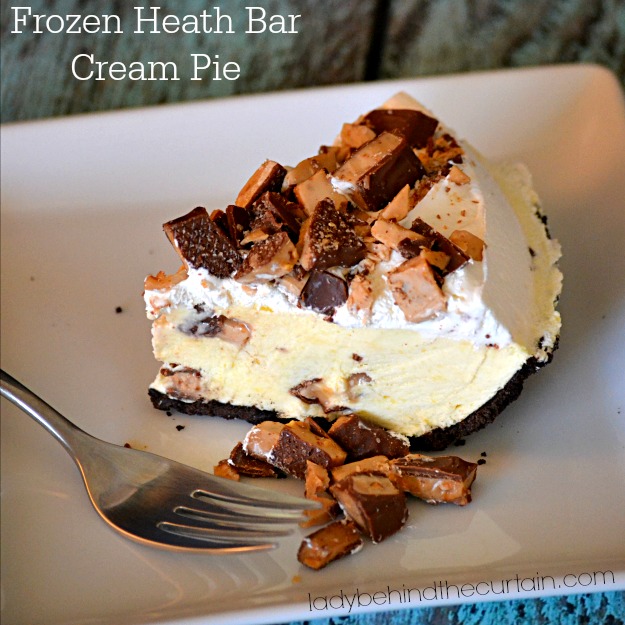 In less then 15 minutes you can have this yummy dessert in the freezer waiting.  Make it BEFORE you need it.  Need a quick dessert?  Unexpected dinner guests?  Don't worry remember you have a Frozen Heather Bar Cream Pie in the freezer!  🙂
Create your own Recipe Box and save your favorite Lady Behind The Curtain recipes.  Make a Meal Plan with your favorite recipes and ZipList will automatically add the ingredients to a Shopping List.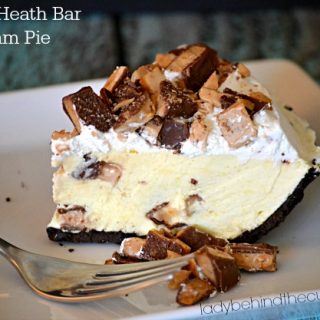 Frozen Heath Bar Cream Pie
Ingredients
1 1/2 cups half and half cream
1 (3.4 ounce) instant vanilla pudding mix
6 (full size) Heath candy bars, chopped and divided
1 (8 ounce) frozen whipped topping, thawed and divided
1 (9-inch) chocolate crumb crust
Instructions
In a large bowl whisk cream pudding mix until thickened (about 2 minutes).
Stir in 1 cup chopped candy and 2 cups whipped topping.
Stir until combined; pour into chocolate crumb crust.
Use an offset spatula or butter knife and evenly spread filling.
Top with remaining whipped topping.
Spread out evenly and sprinkle on remaining chopped candy.
Cover and freeze overnight or until firm.