Always keep a container of this Cinnamon Granola in your pantry.  Perfect for parfaits, on top of oatmeal or as a snack!  Add dried fruit for a little extra sweetness.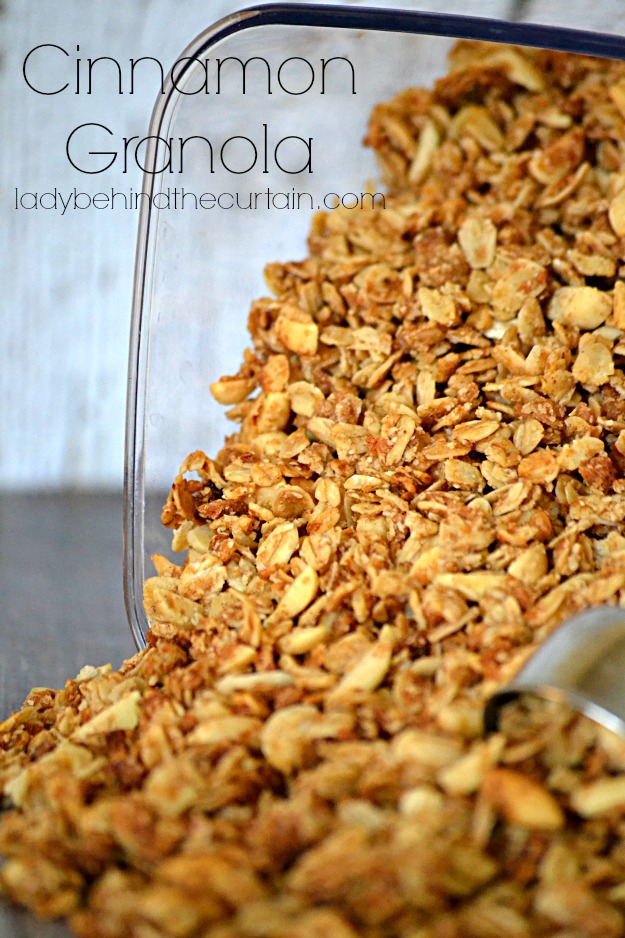 Add peanut butter and honey and make breakfast bites of this Cinnamon Granola.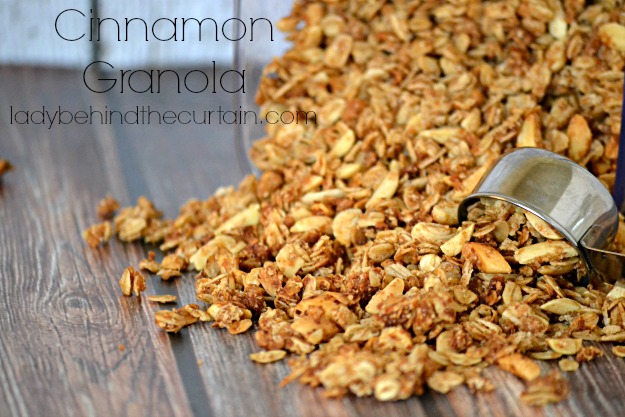 You might also like my Quinoa Granola or my Granola Garbage Sticks.
Create your own Recipe Box and save your favorite Lady Behind The Curtain recipes.  Make a Meal Plan with your favorite recipes and ZipList will automatically add the ingredients to a Shopping List.