Grilled Corn Salsa | This salsa is sweet and savory at the same time with under tones of smokiness from the grilled corn.  The sweetness comes from the corn.  So if you don't have sweet corn then the salsa won't be sweet.  This salsa is perfect with chips or as a topping for any Mexican food dish.  I love the combination of the sweet corn with the salty chip.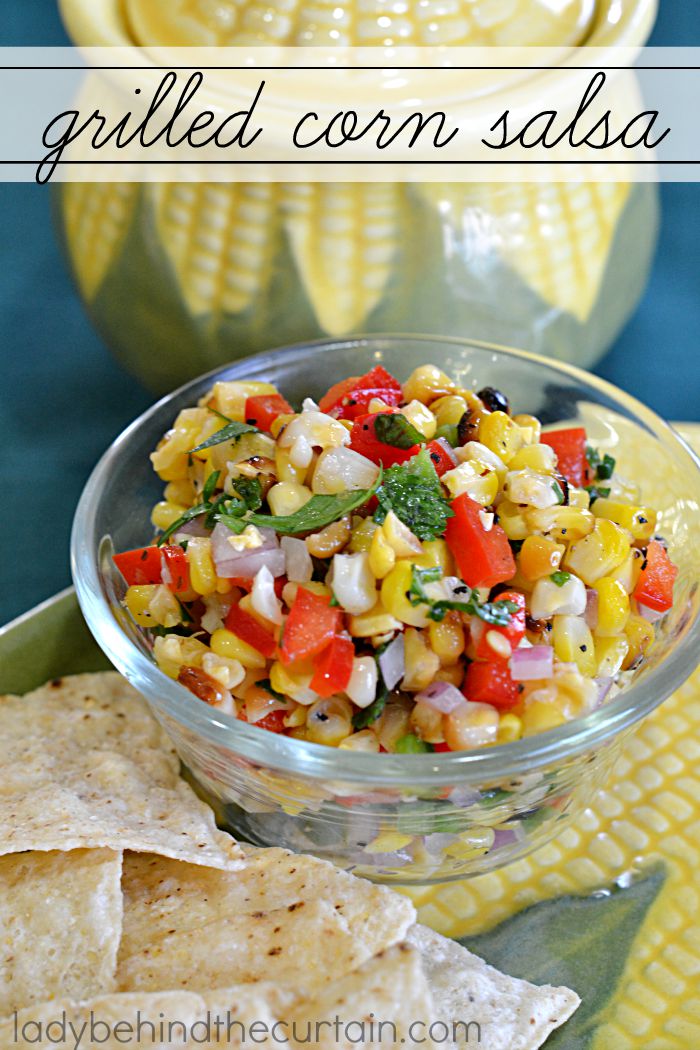 Since this salsa is more on the sweet side I would recommend also serving one that is a little spicy.  Like my THE BEST EASIEST SALSA.
Add this Grilled Corn Salsa to your Fiesta/Mexican Food Pinterest boards.  Don't have a Fiesta/Mexican Food Board?  Let me help you build one.
LOOK BELOW FOR A LIVE INTERACTIVE PEEK AT MY LBC FIESTA/MEXICAN FOOD BOARD!  PIN FROM THE PICTURES BELOW!  TO SEE MORE→CLICK ON THE "SEE ON PINTEREST" BUTTON BELOW.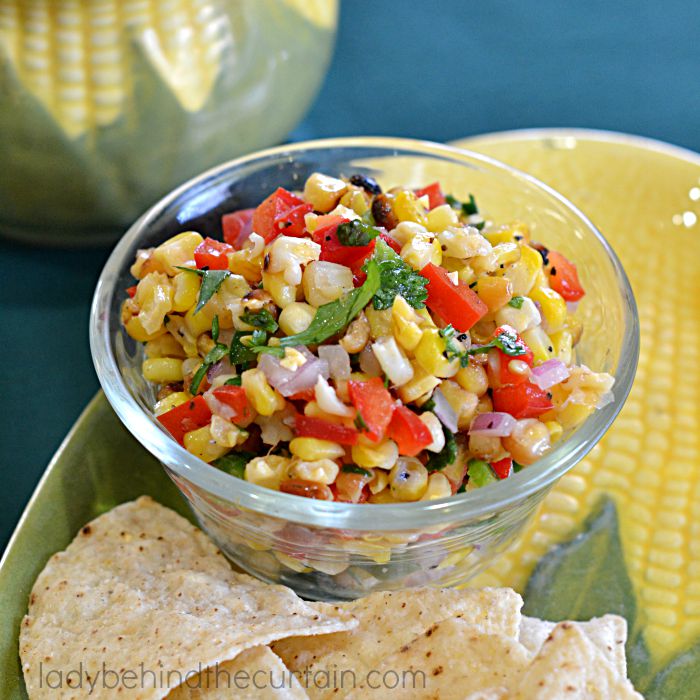 FOR OVER 70 MEXICAN FOOD RECIPES VISIT MY FIESTA RECIPES CATEGORY