How to Create a Salsa Bar
How to Create a Salsa Bar | Whether you're celebrating a birthday, having a fiesta or it's game day a salsa bar is fun and easy to put together.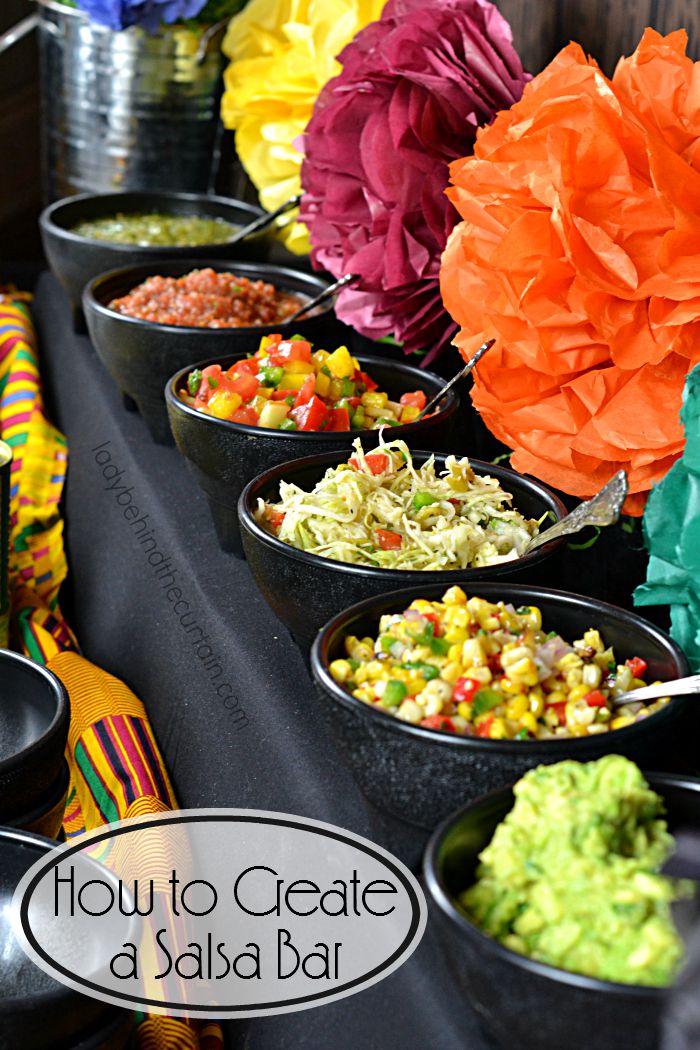 Impress your guests with an assortment of salsa!  The great thing about a salsa bar (other then it's awesome) is you can use it as toppings for tacos, burritos or tostadas for dinner.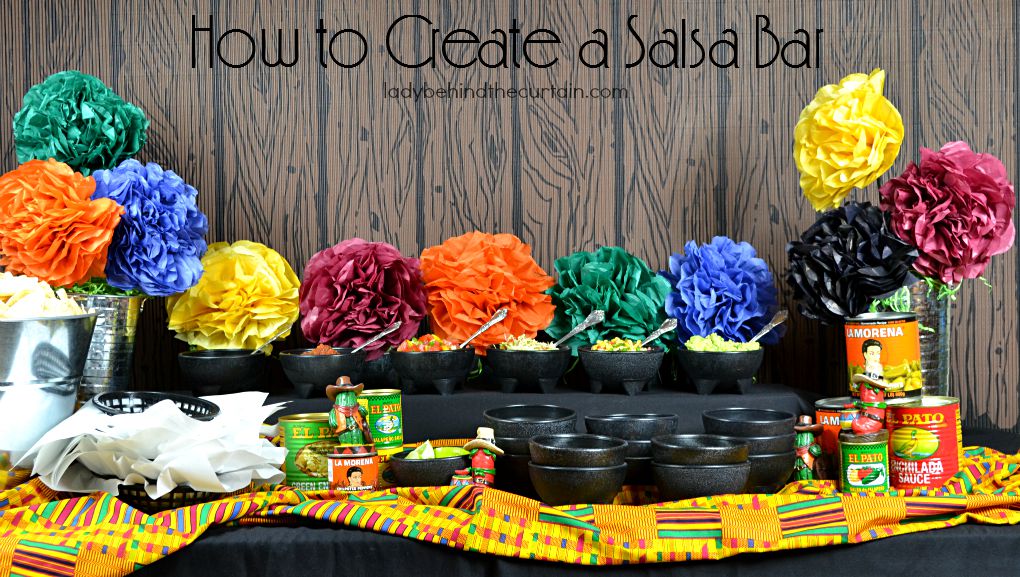 LAYERS…IT'S AL ABOUT LAYERS
Table Cloth:  This will go under all the decorations including whatever you use to elevate the salsa with.
Elevate the Salsa:  How you will showcase (elevate) the salsa.  I used bricks and then placed wood on top.  You can use books or cans…anything but make sure it is stable.
Fabric:  Your table will need a pop of color.  This will set the tone for your color scheme.  Notice my flowers match the colors of the fabric.  This will bring everything together.  I bought two yards of fabric I found on the clearance table at my fabric store.  Place it up against your elevation area where the salsa will be.  Fold it over in places and push it in places.  Don't make it tidy and perfect.  Remember you want to not only add color but also texture.
Elevation:  The goal of a decorated table is when you look at it your eyes dance around to the different heights.
Adding Fiesta Flowers if an easy and inexpensive way to add height and color to your table.  Visit FIESTA FLOWERS for a tutorial on how to make these fun and versatile flowers.
Now onto the fun little touches.  I love the bright colors from cans of jalapenos or sauces.  Shop the Hispanic aisle and see what you can find.  I purchased the fun figurines at The Dollar Tree.  The black salsa bowls were from my grocery store for a dollar each (I have also seen them at Walmart).  I had the baskets from another party.  You can find them at most stores.
NOW GO HAVE FUN AND CREATE!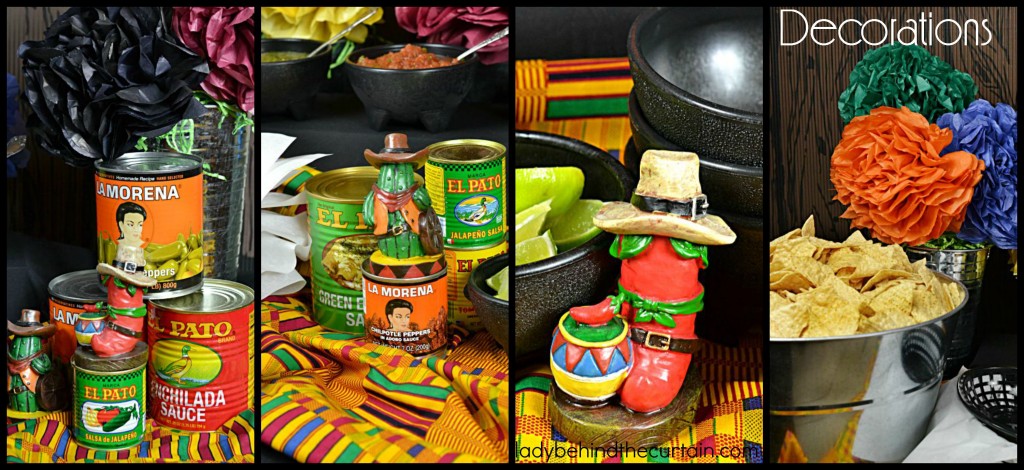 HERE IS A LIST OF THE SALSAS I HAD ON MY SALSA BAR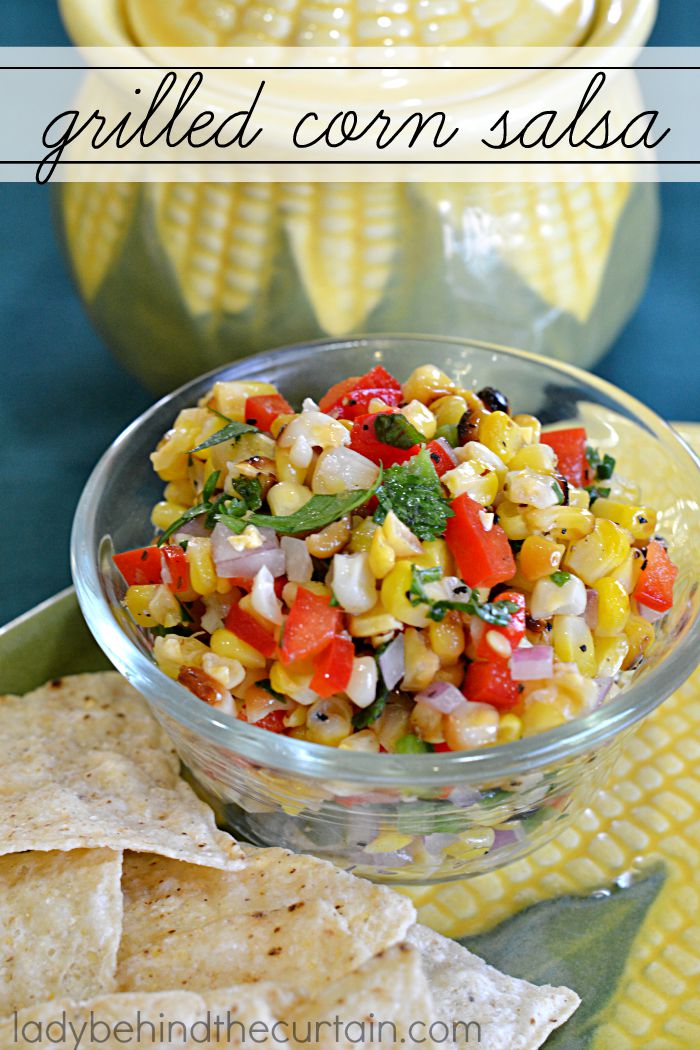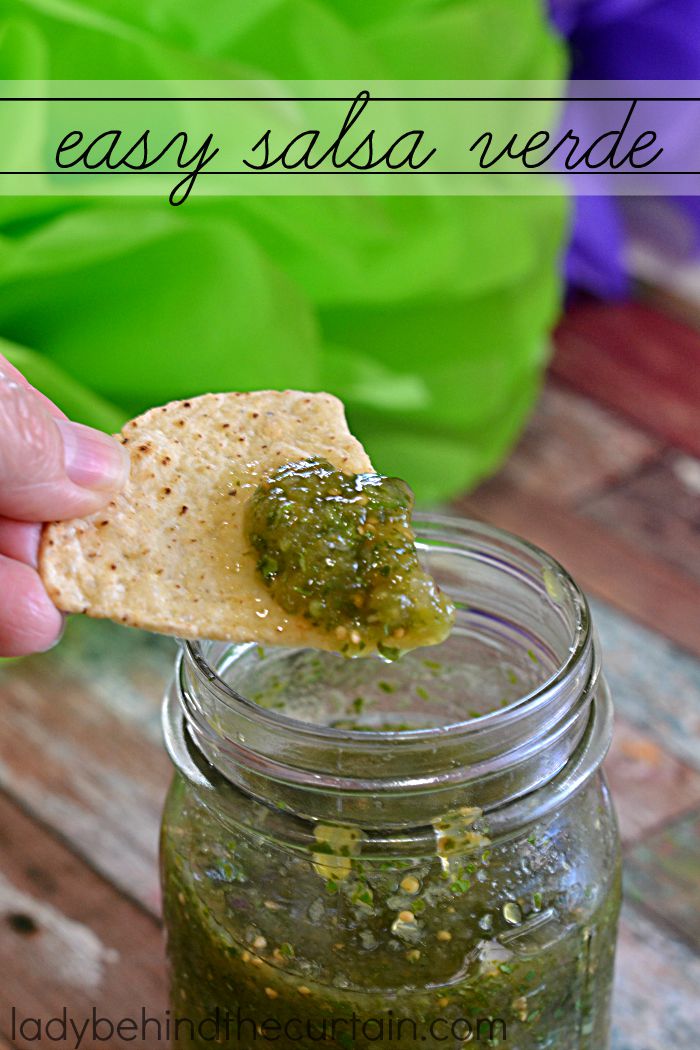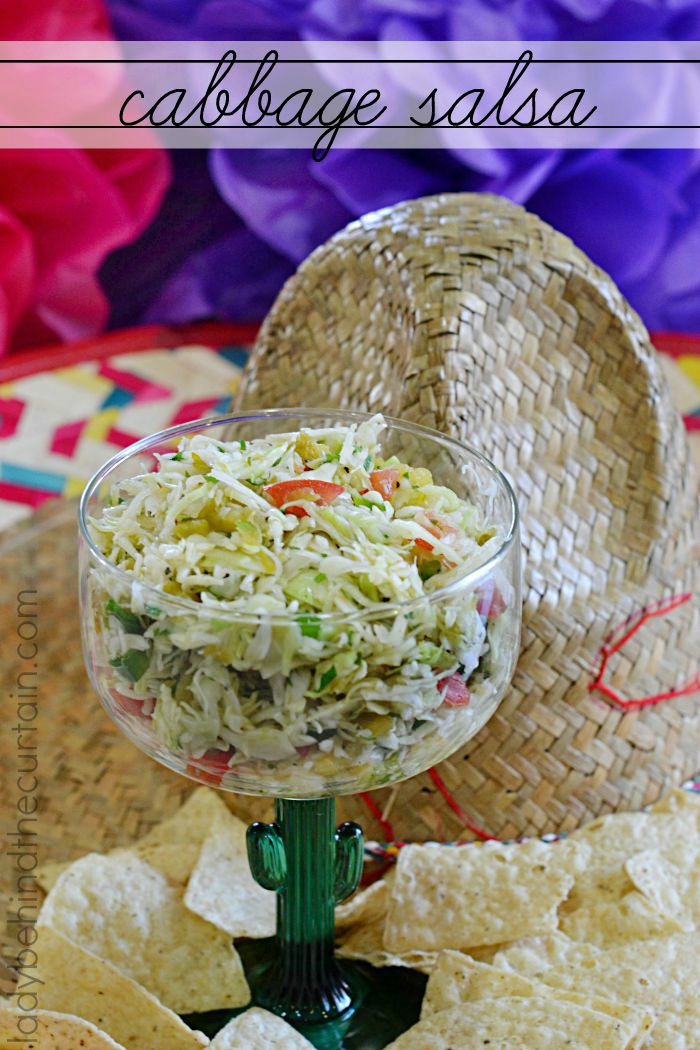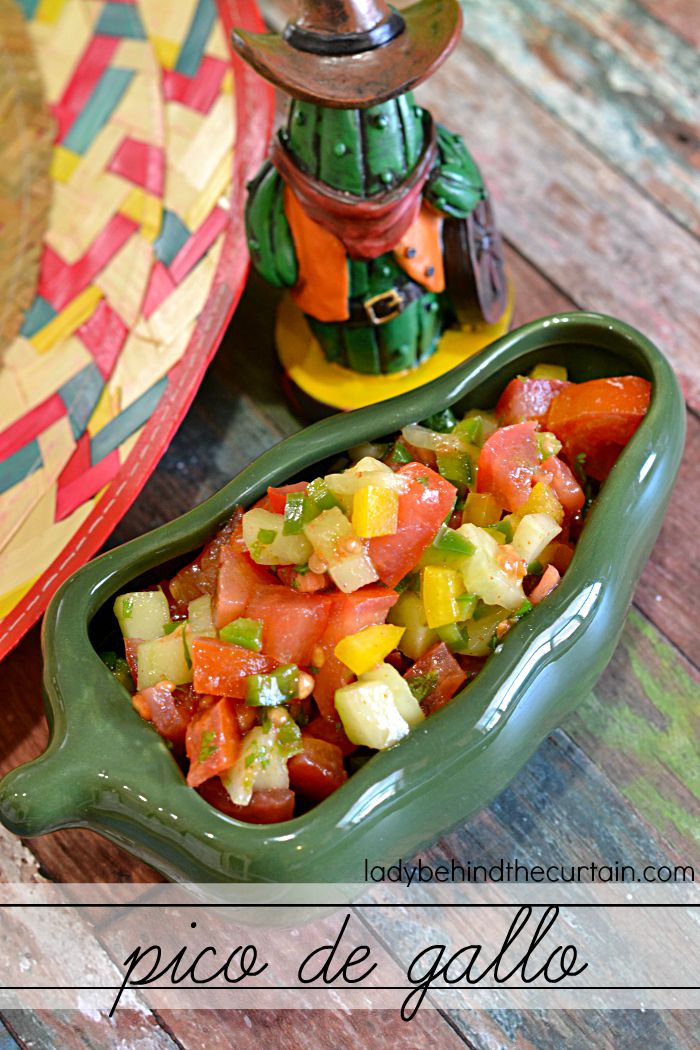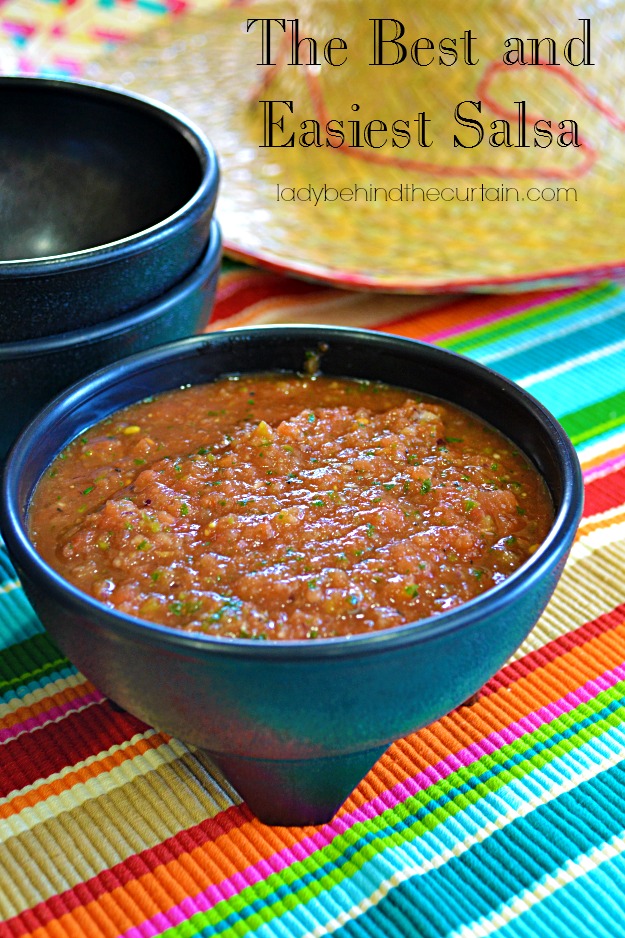 AND…LAST BUT NOT LEAST….GUACAMOLE (sorry I don't have a recipe for this)