Gumball Shooter Competition Game
Gumball Shooter Competition Game: Where little ones and older kids can compete side by side.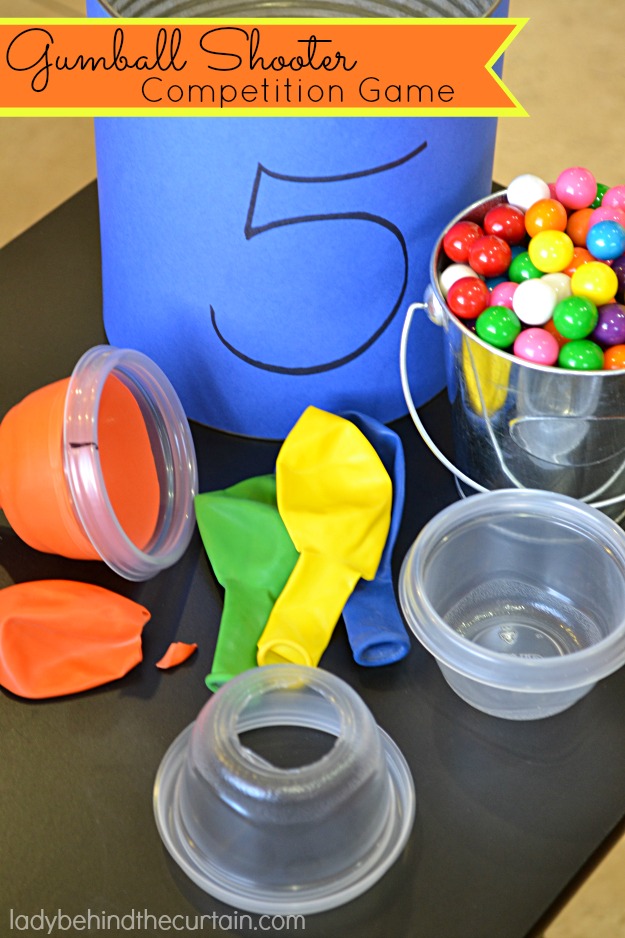 Finding a game for a combination of ages at a party can be hard. This game is very versatile and can be played by everyone. Of course you will need to tweak it a bit for the smaller kids but there's no reason why you can't have two lines going at once. The little ones won't even notice that the bigger kids side is a little more challenging. The perfect Carnival Theme Party Game!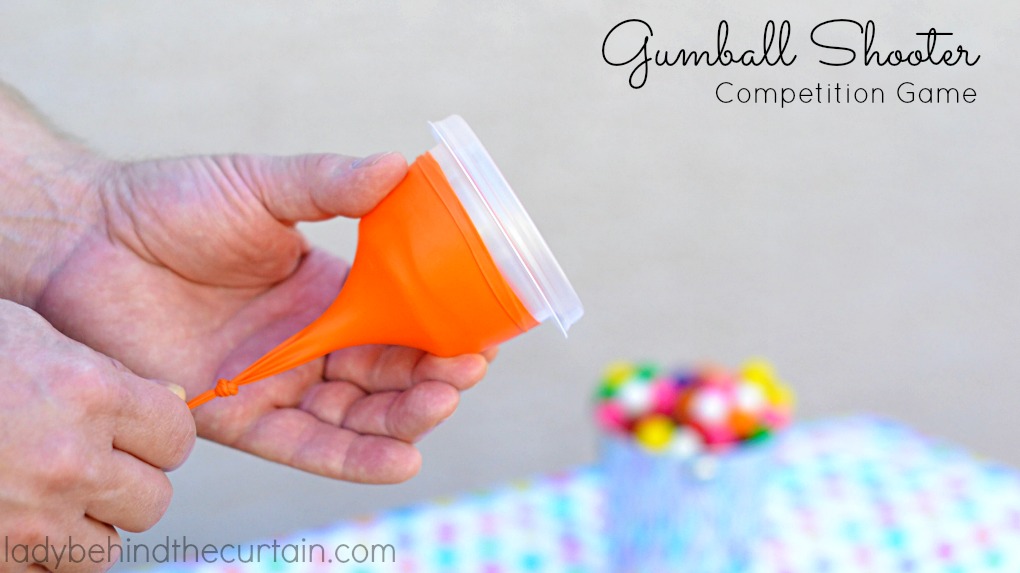 As I mentioned above this game is super versatile. I chose to have the kids try to get the gumballs in a can. If that seems a little more challenging then you want you can also make this a distance competition. On the other hand if you want to make this even more challenging have the kids use gumball colored pom poms. Here in Tucson we have wind more days then we don't. That's why I chose to use gumballs. They are heavy and can sail against the wind. You can purchase bags of gumballs at the dollar store.
Gumball Shooter Competition Game Supplies
gumballs
4 ounce Glad mini round containers
12-inch balloons
gumballs
cans
box cutter
scissors
marker
Directions
Use a box cutter to make the first cut on the bottom of the container. Make sure you cut only the inner area with the information about the container. If you cut any lager it will weaken the shooter.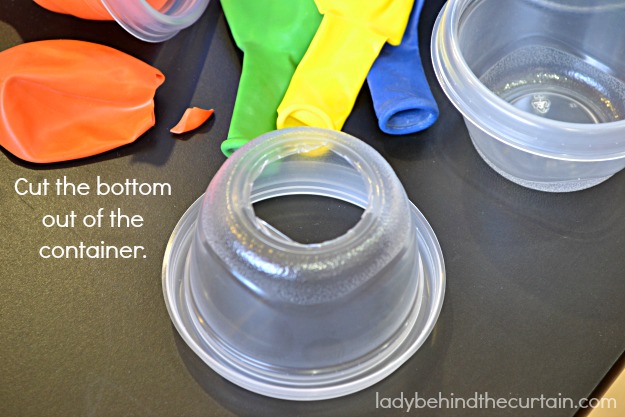 Now cut across a small portion of the balloon (not the end you blow air into). Start small, if the opening is too small you can always cut off more.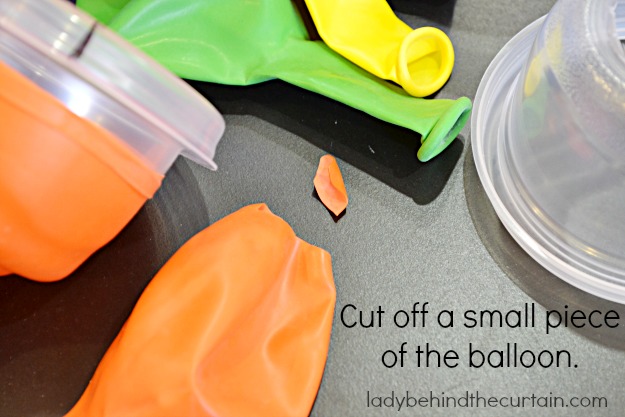 Fit the cut off area of the balloon over the bottom (area you cut) of the container and up the sides. Tie a knot on the end of the balloon that is used to blow air into and would normally be tied to keep air in. Use a black marker and place a mark on the lip of the container. The shooters will use this to aim with. That's it! This game is so much fun but easy enough for the little ones. 🙂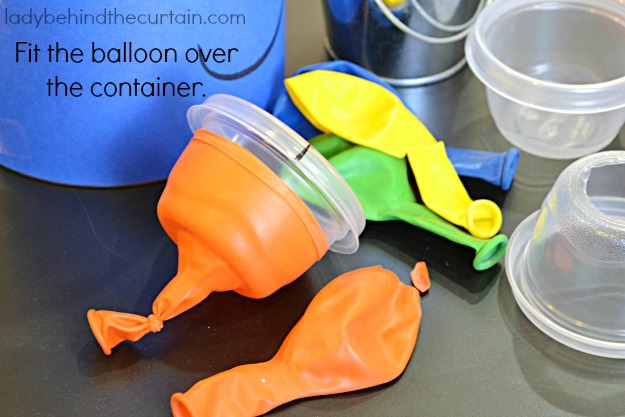 Now you can set up the game anyway you choose. IDEA: If you don't want to use something like cans or buckets you could also use a sheet and simply tell the kids they have to get their gumballs to land on the sheet. This works great for the younger kids.
MORE PARTY GAME IDEAS
1. HOOPLA GAME 2. EYE SPY GAME 3. SURPRISE WALL