Pistachio Pudding Cookies
Pistachio Pudding Cookies:  A delicious chewy cookie with a hint of saltiness from the chopped pistachios.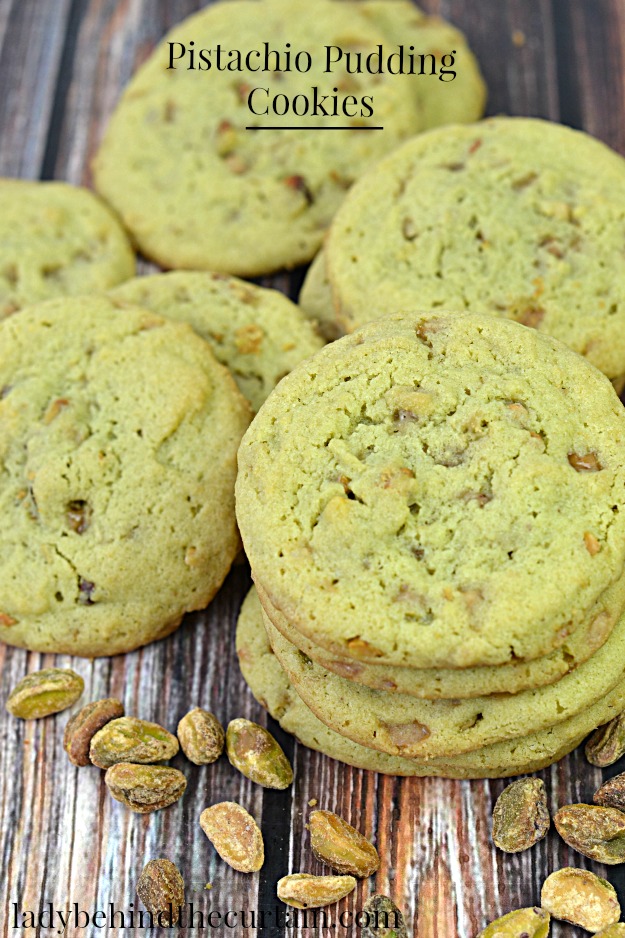 I needed a simple cookie recipe and found a box of pistachio pudding mix in my pantry.  Adding a dry pudding mix to a cookie recipe creates a super moist and chewy cookie.  I love the tough of saltiness the chopped pistachios and the crunch of the toffee bits.  Perfect for picnics because there are no chocolate chips to melt!  I served these cookies at my Red, White and Blue Ice Cream Sandwich Bar.  Oh boy were they good!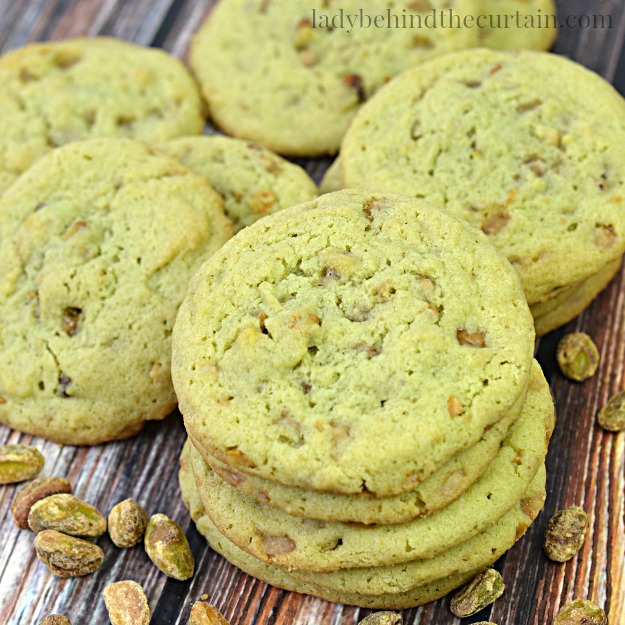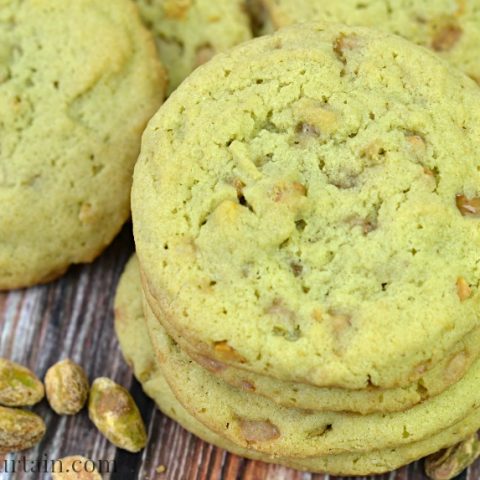 Pistachio Pudding Cookies
Ingredients
1 cup unsalted butter, room temperature
3/4 cup light brown sugar, packed
3.4 ounce Jell-o instant pistachio pudding mix
2 large eggs
1 teaspoon vanilla extract
2 cups all-purpose flour
1 teaspoon baking soda
1/2 cup toffee bits
1/2 cup pistachio nuts , chopped
Instructions
Preheat oven to350 degrees.
Line 2 cookie sheets with parchment paper and set aside.
In a mixing bowl beat the butter and sugar until light and fluffy.
Add the pudding mix and blend until fully incorporated.
Add the eggs one at a time.
Add the vanilla and blend until well mixed.
In a small bowl whisk together the flour and baking soda.
Slowly add the flour mixture to the wet ingredients scraping sides and mix until just incorporated.
Fold in the toffee bits and pistachio nuts.
Using a small ice cream scoop, place cookie dough mounds on each prepared cookie sheets.
Bake 12 to 15 minutes.
Slid the parchment paper with the cookies on it off the hot cookie sheet and onto the counter to cool.
MORE COOKIE RECIPES USING A PUDDING MIX

1. CANDY CANE PUDDING COOKIES  2. BUTTERSCOTCH PUDDING COOKIES  3. GINGERBREAD PUDDING COOKIES