This quick to make Bakery White Frosting is a light and fluffy frosting made with shortening instead of butter.  To make it extra white I used clear vanilla extract, you can us regular, the frosting won't be as white.  I would call this frosting wedding cake frosting.  Very forgiving and easy to work with.  I made this for my Morning Dew Cupcakes I served at my Tinker Bell Woodland Party.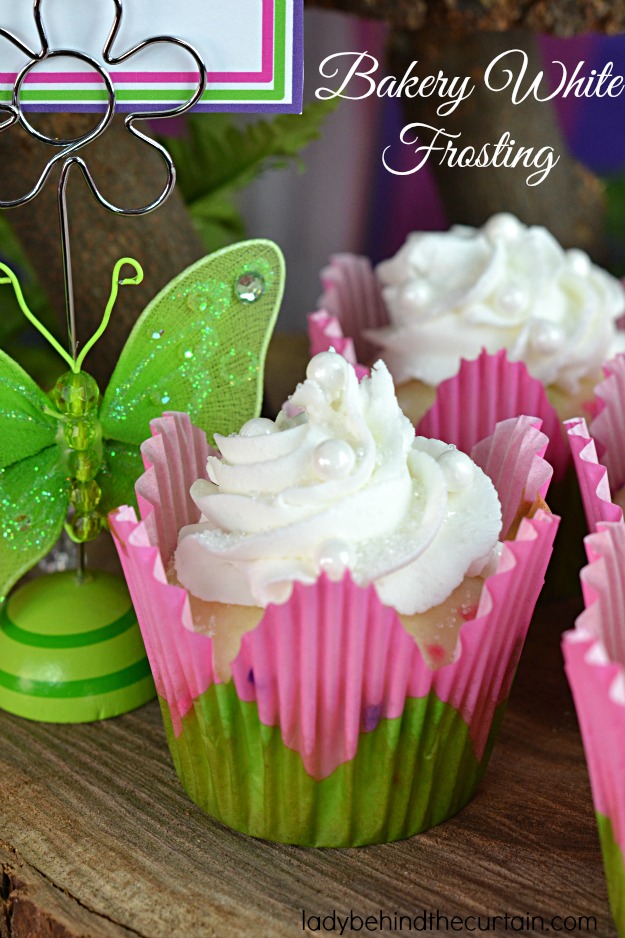 This Bakery White Frosting is perfect for the hot weather months.  It won't melt off your cupcakes.
To see how I used this delicious frosting visit my Tinker Bell Woodland Party!