Classic Bakery White Frosting Recipe
Classic Bakery White Frosting Recipe: This light and fluffy frosting is perfect for taking to outdoor events. In normal weather (Not over 100°), this amazing homemade frosting recipe does not melt, and tastes just like your favorite bakery frosting.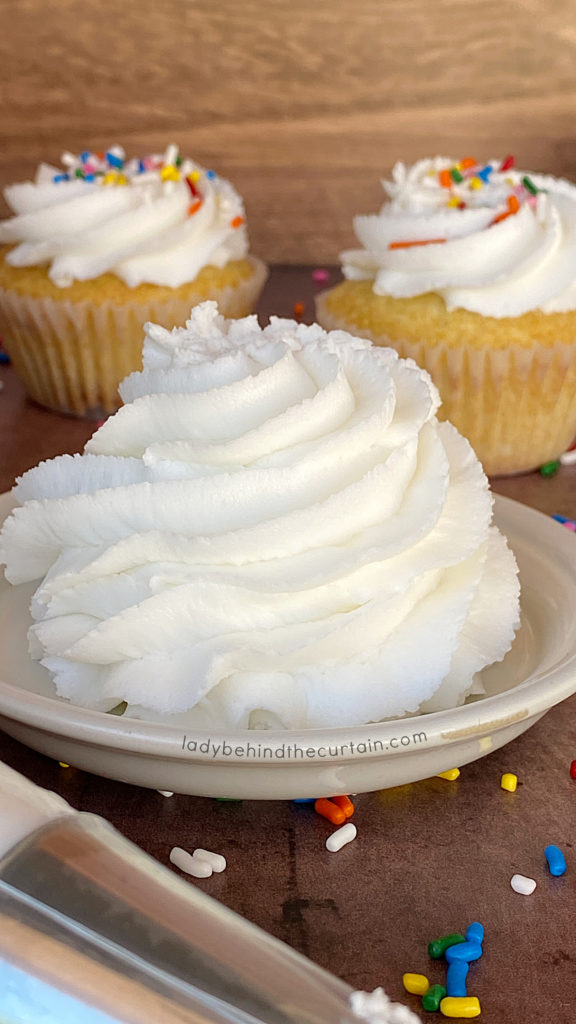 What Makes This Classic Bakery White Frosting Recipe Different Then Other Frosting Recipes?
VEGETABLE SHORTENING
What butter does for flavor, shortening does for texture and stability. Vegetable Shortening helps create a light and fluffy frosting while also providing a neutral flavor to help cut the richness of the butter. This allows the bakery white frosting to sit out in warm temperatures (under 100°) without melting. Another great thing about this frosting is….IT'S DAIRY FREE!
What is the Difference Between Clear Vanilla Extract and Regular?
How to the Make Classic White Frosting Recipe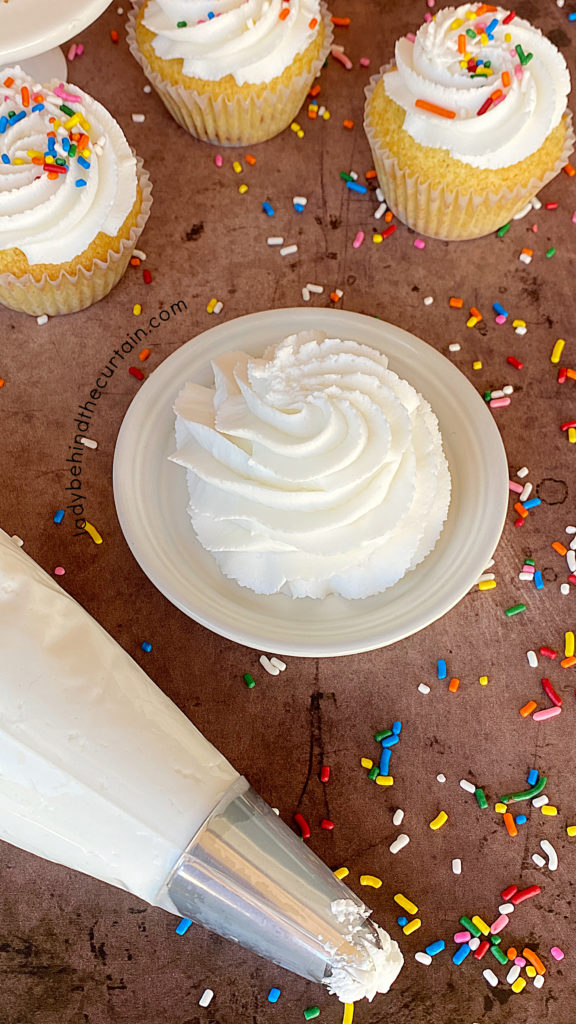 This is possibly one of the easiest ways of making frosting. If you're new to making homemade frosting then this is the perfect starter frosting recipe.
All you have to do is put EVERYTHING in a large mixing bowl and whip for 3 minutes or until the frosting is light and airy. That's it! No waiting for the butter or cream cheese to get to room temperature or whipping the butter and cream cheese for 3 minutes BEFORE the sugar and flavorings are added.
Many Different Flavors of Frosting using One Base Recipe
CHOCOLATE: Swap one cup of the powdered sugar for 1 cup unsweetened cocoa..leave out the vanilla and almond flavorings
PEPPERMINT: swap the vanilla for 1 teaspoon of peppermint extract…leave out the vanilla and almond flavorings
LEMON: Swap out the vanilla for lemon extract, also add the zest from a whole lemon (TIP: Swap some of the water or milk for the lemon juice from the zested lemon…leave out the vanilla and almond flavorings
How Long Does Frosting Made With Vegetable Shortening Last?
Can Vegetable Shortening be Substituted for Butter?
MORE HOMEMADE FROSTING RECIPES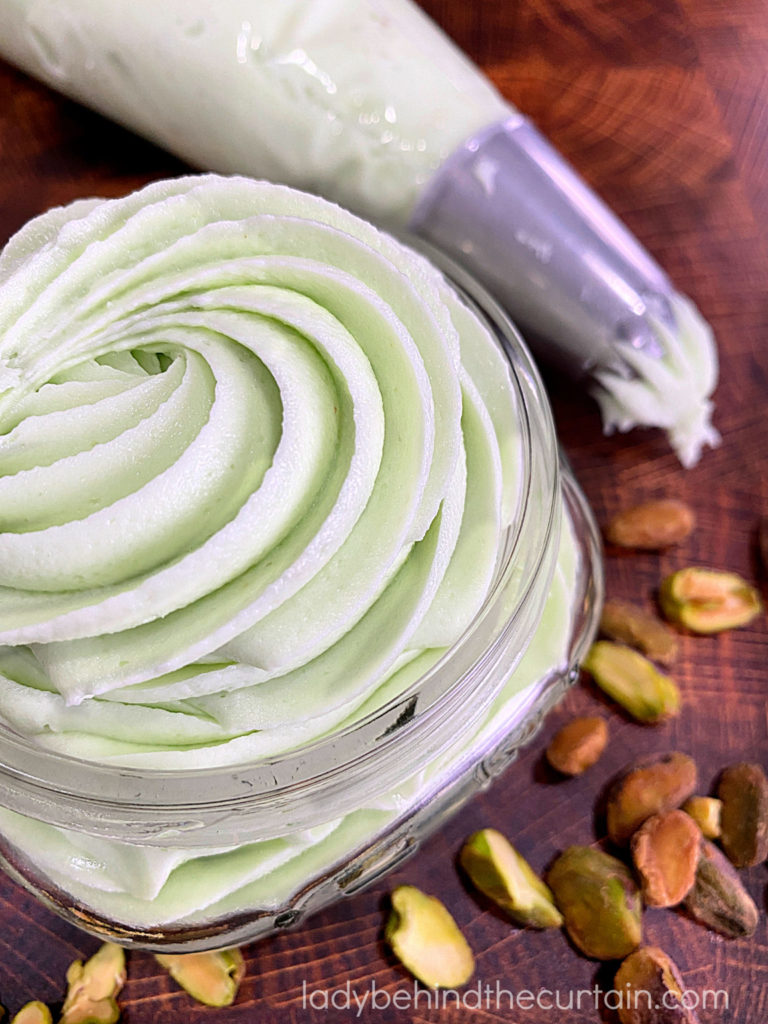 PISTACHIO CREAM CHEESE FROSTING 2. ORANGE MARMALADE BUTTER FROSTING 3. BANANA CREAM FROSTING
SIGN UP FOR THE LADY BEHIND THE CURTAIN NEWSLETTER AND FOLLOW THE LADY BEHIND THE PARTY ETSY SHOP
THANKS FOR VISITING♥