How to Make Easy Caramel Sheet Cake
How to Make Easy Caramel Sheet Cake | This light and fluffy Southern Heirloom white cake has one surprising ingredient…coconut milk!  You can't taste the coconut milk.  It just adds the light and fluffy texture of the cake.  To me the star of the show is the Caramel Frosting!  Oh my, what a delicious frosting!  It was really hard not to grab a spoon and dig in!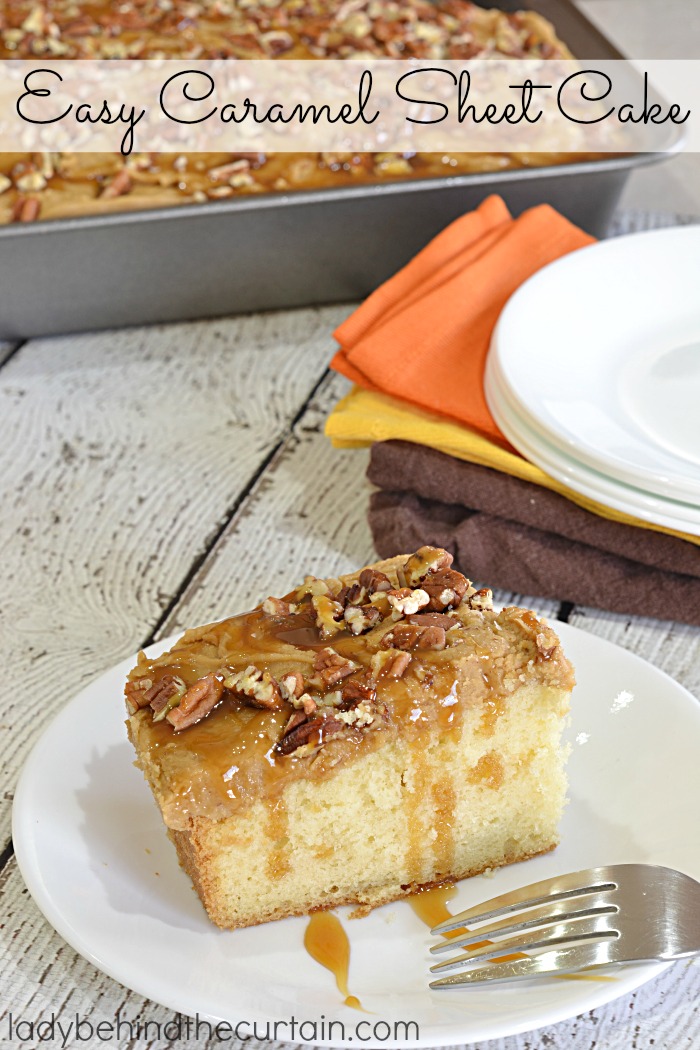 I remember my Mom would always take this cake to our church potlucks.  One time she brought something different.  All I can say is that was the ONLY time she did that.  HA!  For the best results I highly recommend pouring the frosting on while it's hot.  The frosting will thicken as it cools.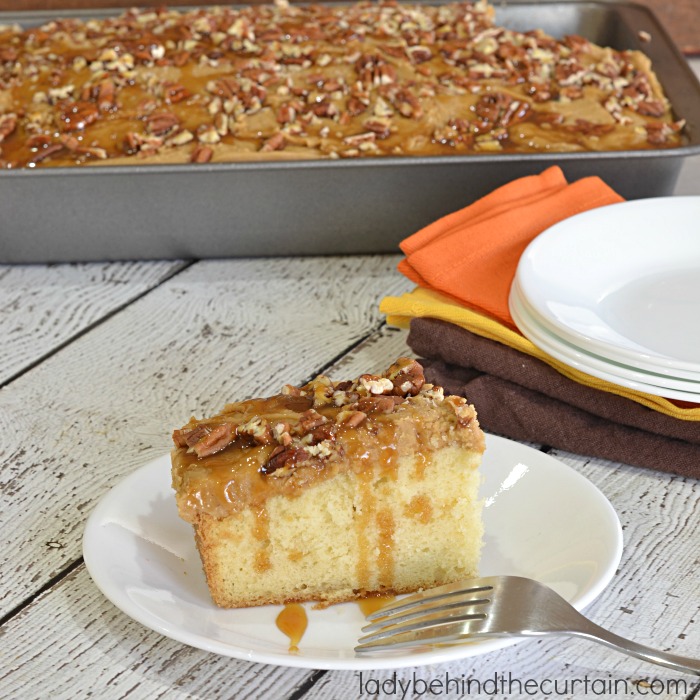 MORE CAKE RECIPES

LEMON POPPY SEE ANGEL CAKE  2. STRAWBERRY CAKE 3. CARAMEL APPLE POUND CAKE