How To Make Finding Dory Glitter Slime

How To Make Finding Dory Glitter Slime |  Create a fun and easy activity for the kids this summer and celebrate the release of the new movie Finding Dory by making Glitter Slime!  Get noisy with it!  That's right it's not just slime but noise putty too!  The boys and lets face it the girls too love bathroom noises that come from pressing this slime into small containers!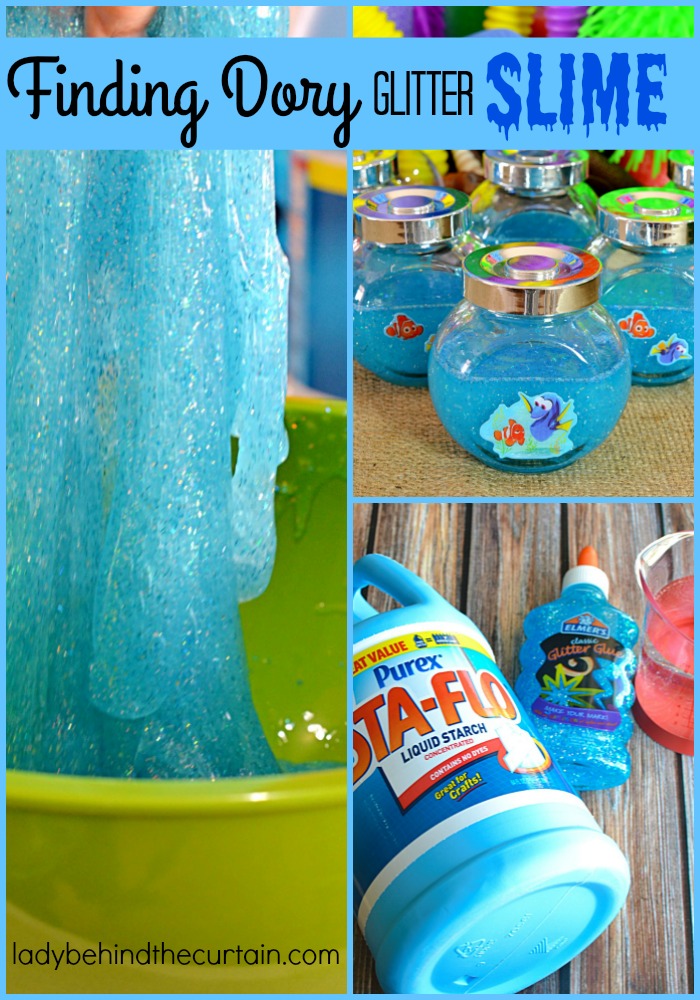 I put the slime in small glass jars from the dollar section at Target.  They were 8 for $3.  I thought the jars looked like fish bowls!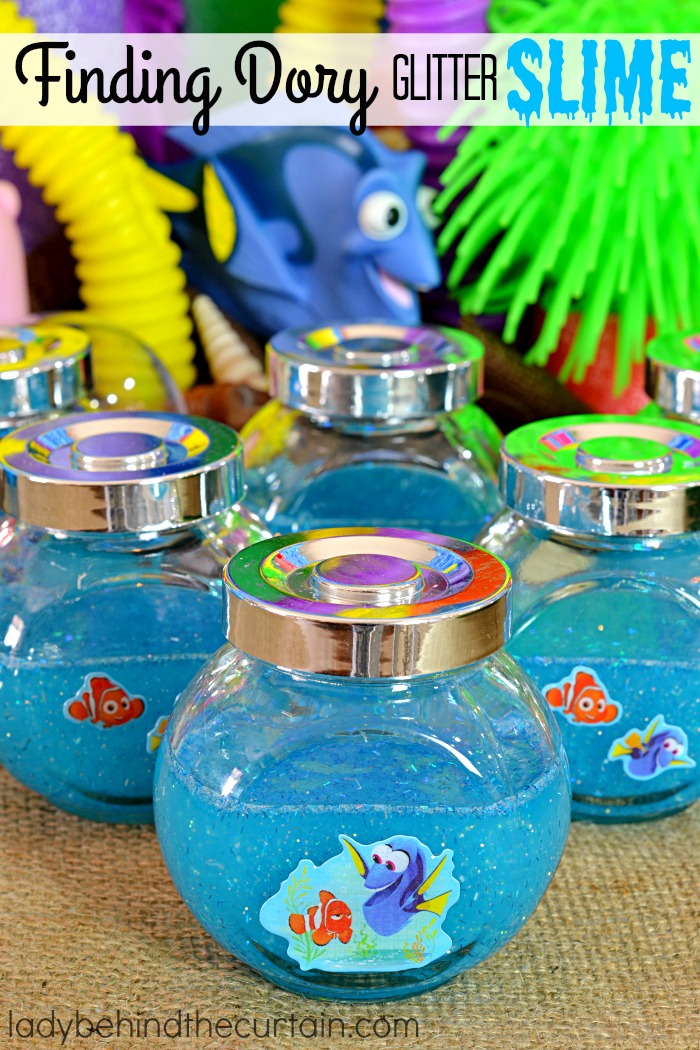 Here is another option for those of you that want to stay away from glass containers.  I bought small plastic containers of finger paints (4 per package) at Dollar Tree.  Rinsed out the contents and filled them with the slime!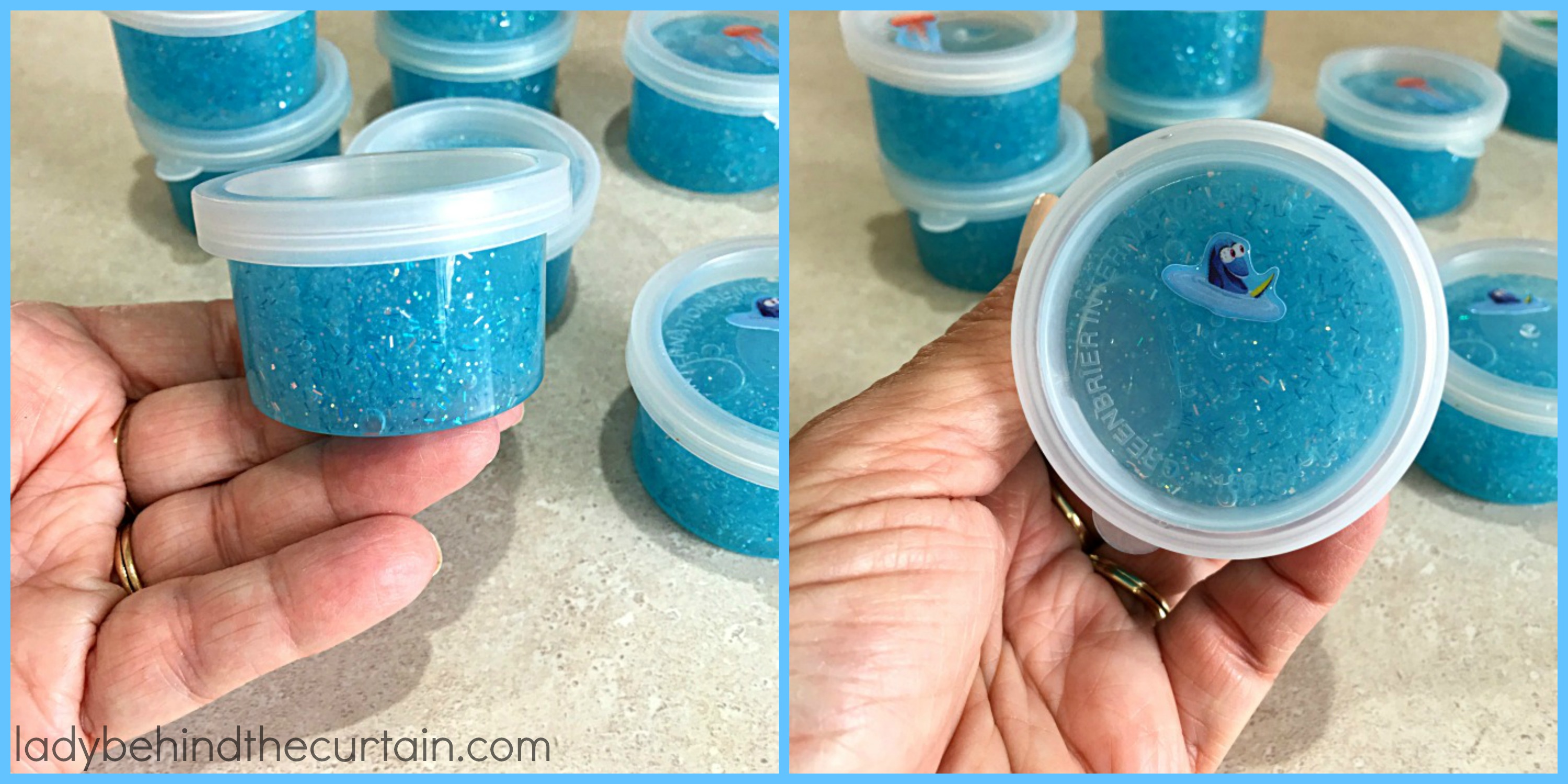 By the way that slime you see stuck to my hand comes right off.  All you have to do is touch the slime and it pulls it off your hands.
All you need to do to make this slime is…pour the glue into a bowl along with the starch and water.  Stir together and kneed until the desired texture.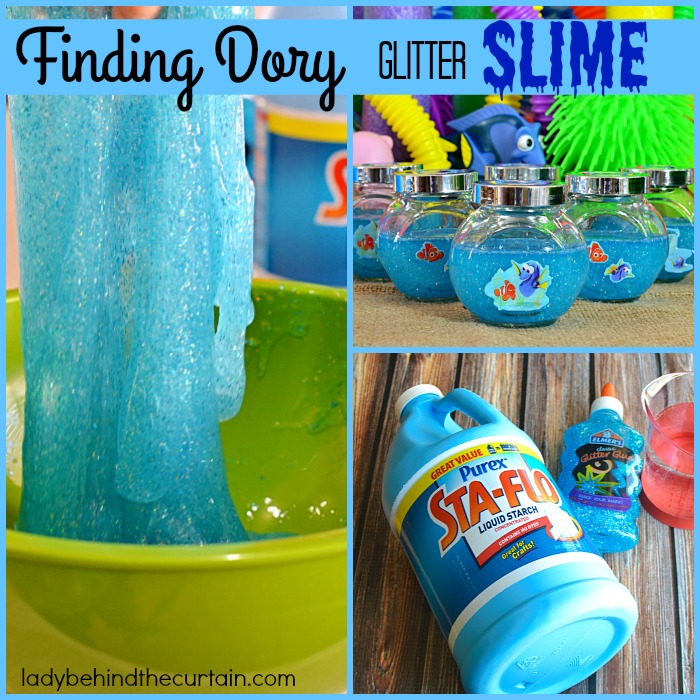 MORE KIDS PARTY FAVOR IDEAS

FINDING DORY OCEAN IN A BOTTLE PARTY FAVOR  2. I HOPE YOU HAD A BALL PARTY FAVOR 3. CARNIVAL POPCORN POPS