Finding Dory Ocean In A Bottle Party Favor

Finding Dory Ocean In A Bottle Party Favor | These fun ocean bottles are great as a party favor (maybe more for the Moms then the kids).  They are something that can be used over and over again.  They can serve as an activity to keep kids busy while you wait for an appointment or to keep the child still while getting a haircut.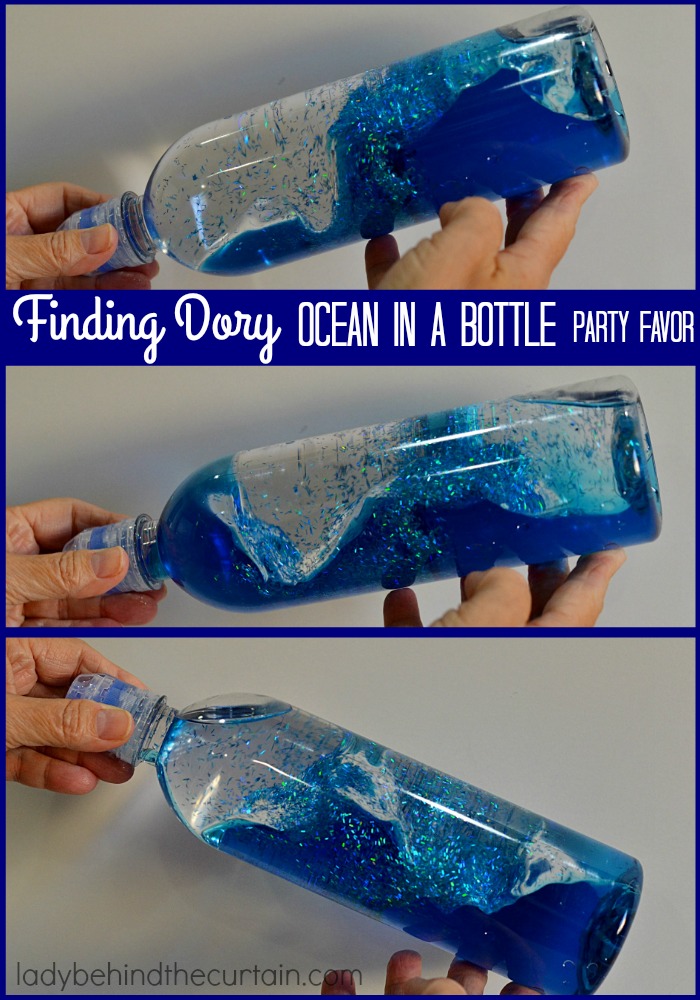 Not only will these serve as a fun summer kids activity but there is also science involved.  Teach your kids about density!  The oil is less dense than the water, so it stays above it and allows us to see the wave action we see when we tip the bottle back and forth.
For this project I used a 23 ounce water bottle that was smooth.  (NOTE:  I tried THREE different sizes of containers and found that the longer the container the better wave action you get.)  Add water to the bottle a little more than half way.  Add four drops of blue food color; swirl to mix.  Once the water has settle down and all bubbles are gone, tilt the bottle to the side and slowly pour in the baby oil making sure to get as little air in the bottle as possible.  Add glitter; seal with a water proof glue and tightly screw on lid.  I used Gorilla brand 100% Silicone Sealant Clear.  Let the bottles sit for 24 hours before tilting them.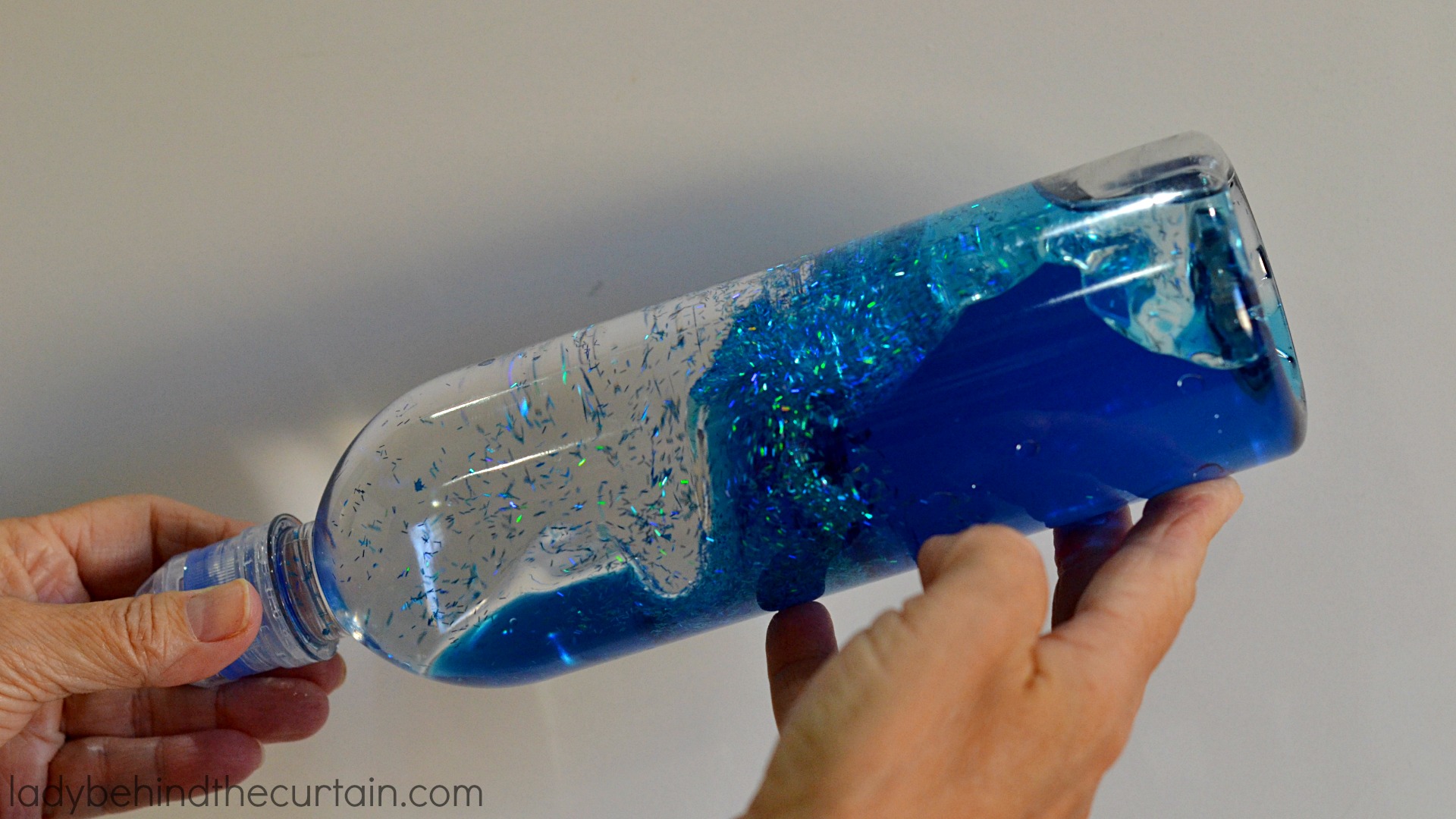 Finding Dory Ocean in a Bottle Party Favor Supplies
20 ounce smooth water bottle
baby oil
fine glitter
blue food coloring
100% silicone sealant clear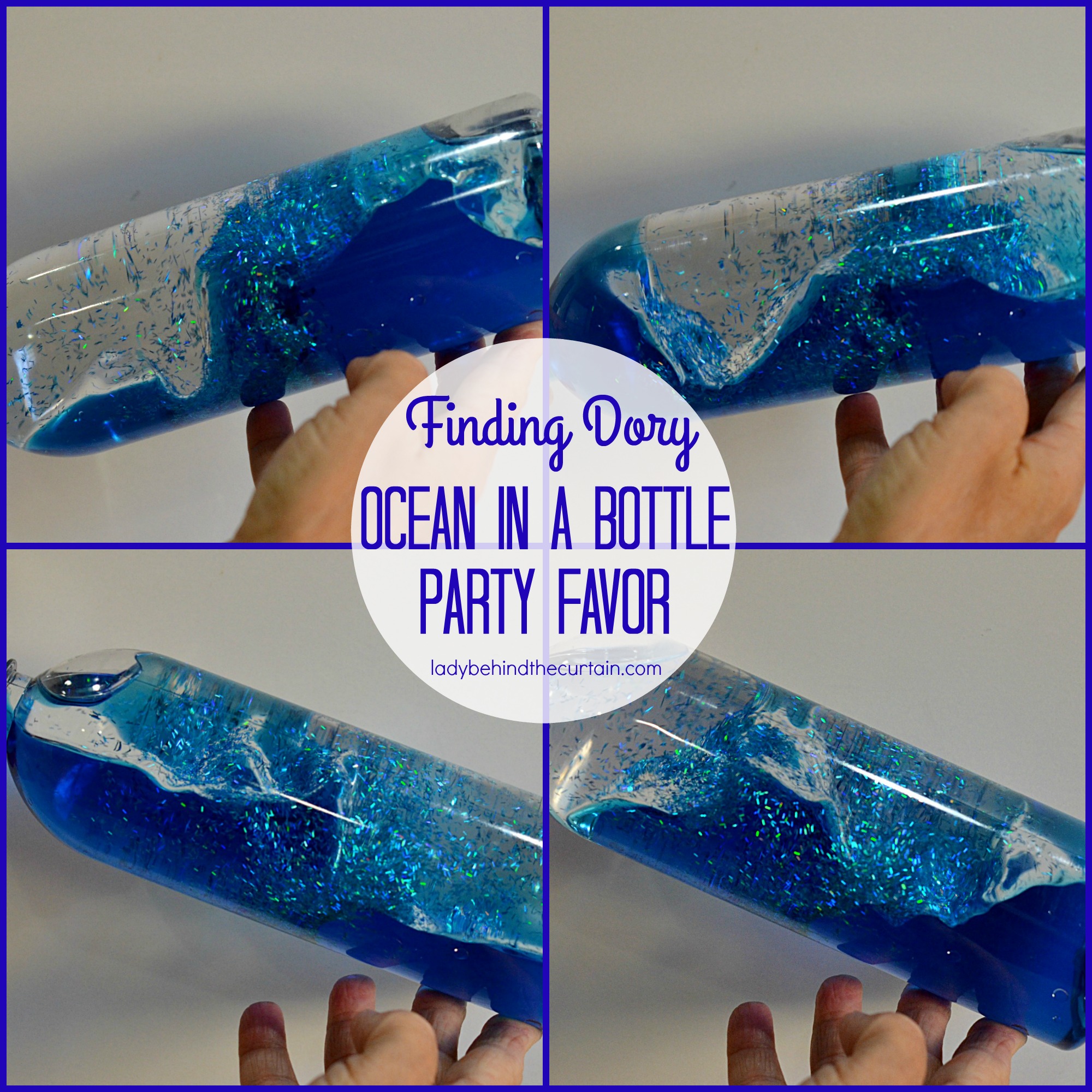 MORE KIDS PARTY FAVOR IDEAS
DIY GUMBALL MACHINE PARTY FAVORS  2. LIVING FAIRY GARDEN PARTY FAVOR  3. CIRCUS ANIMAL COOKIE PUPPY CHOW