Carnival Popcorn Pops | Add fun to any circus, fair or carnival themed birthday party with these adorable pops.  No candy thermometer is necessary for these pops.  Scroll down to find out what ingredient makes these pops so much easier then the original popcorn ball recipe.  The kids will go wild over these fun Carnival Popcorn Pops!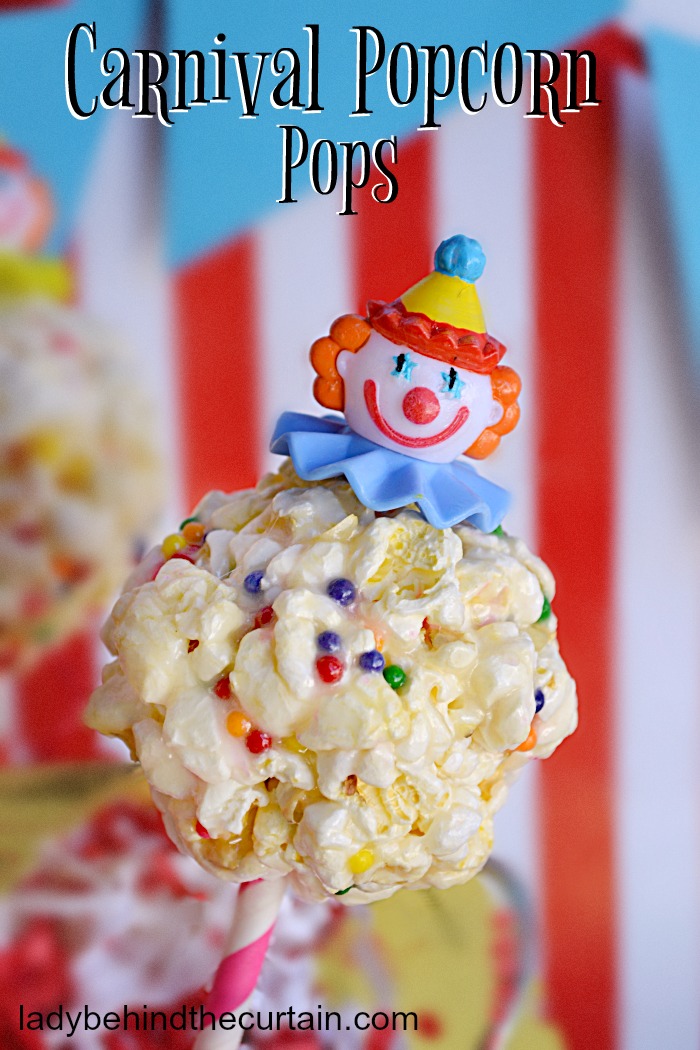 I can remember waaaayyyyyy back in the day when popcorn balls were a staple at parties especially at Halloween parties.  They were even handed out to the trick or treaters!  Times have changed, no longer is it acceptable to receive homemade goodies from strangers.  No a days parents are too busy to spend tons of time making party goodies.  That's why I love these popcorn pops so much.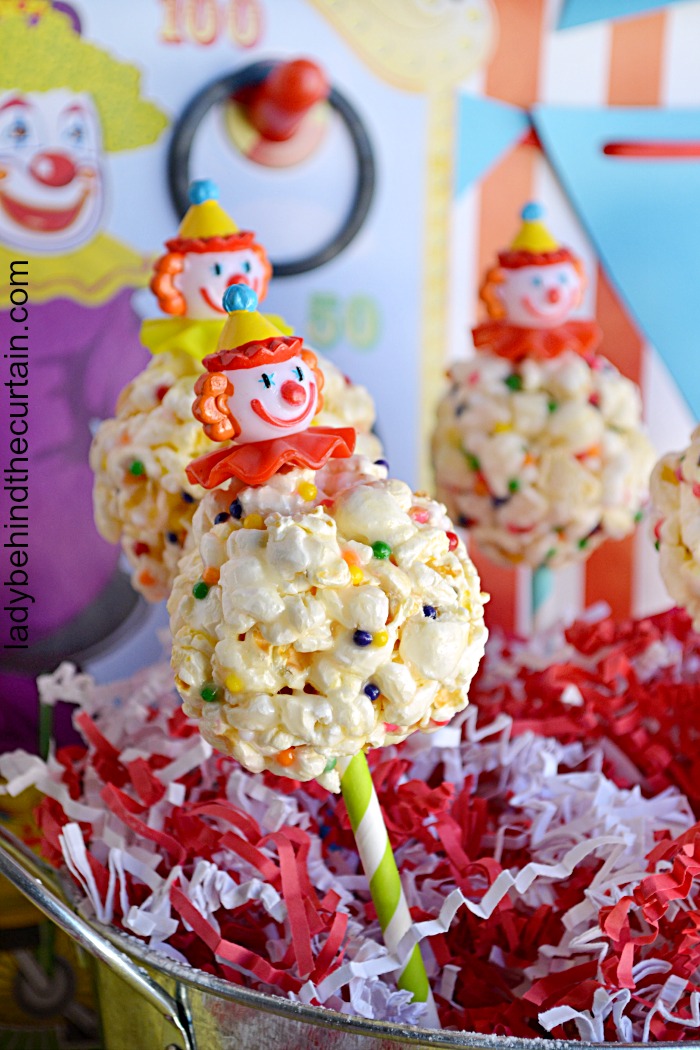 I love…love…love my vintage clown cupcake toppers!  Mine are from the 70's….when did things made when I was a teenager become vintage?  I'm not sure how I feel about that!  YIKES!  While these particular ones are out of stock (I looked everywhere for them).  There are a lot of designs to choose from.  To find your favorite toppers search vintage clown cupcake toppers on google.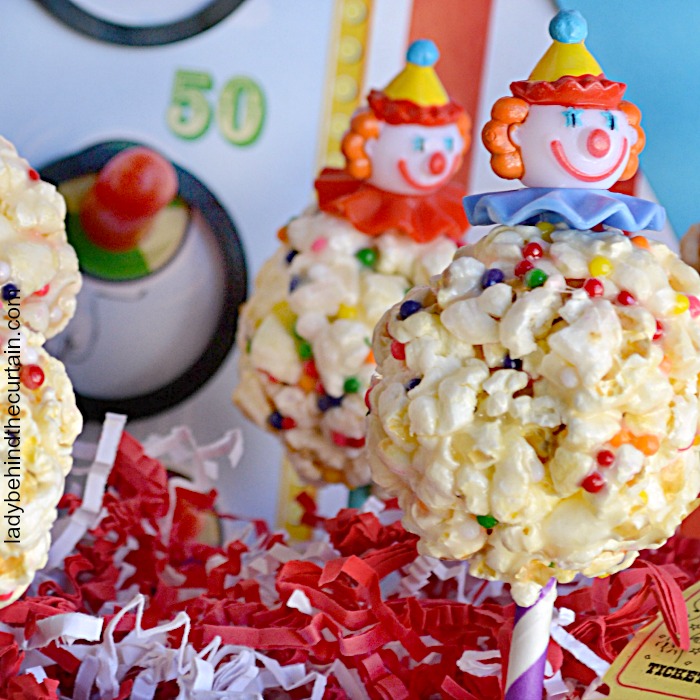 Are you planning a carnival, fair or circus party?  Maybe you can use some of my ideas from my OLD FASHIONED CARNIVAL PARTY.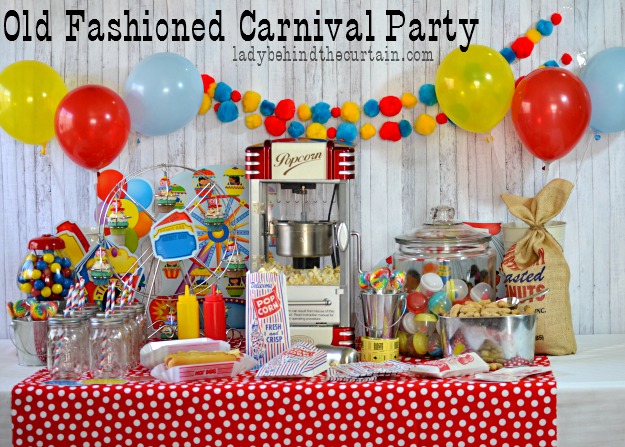 MORE CARNIVAL PARTY IDEAS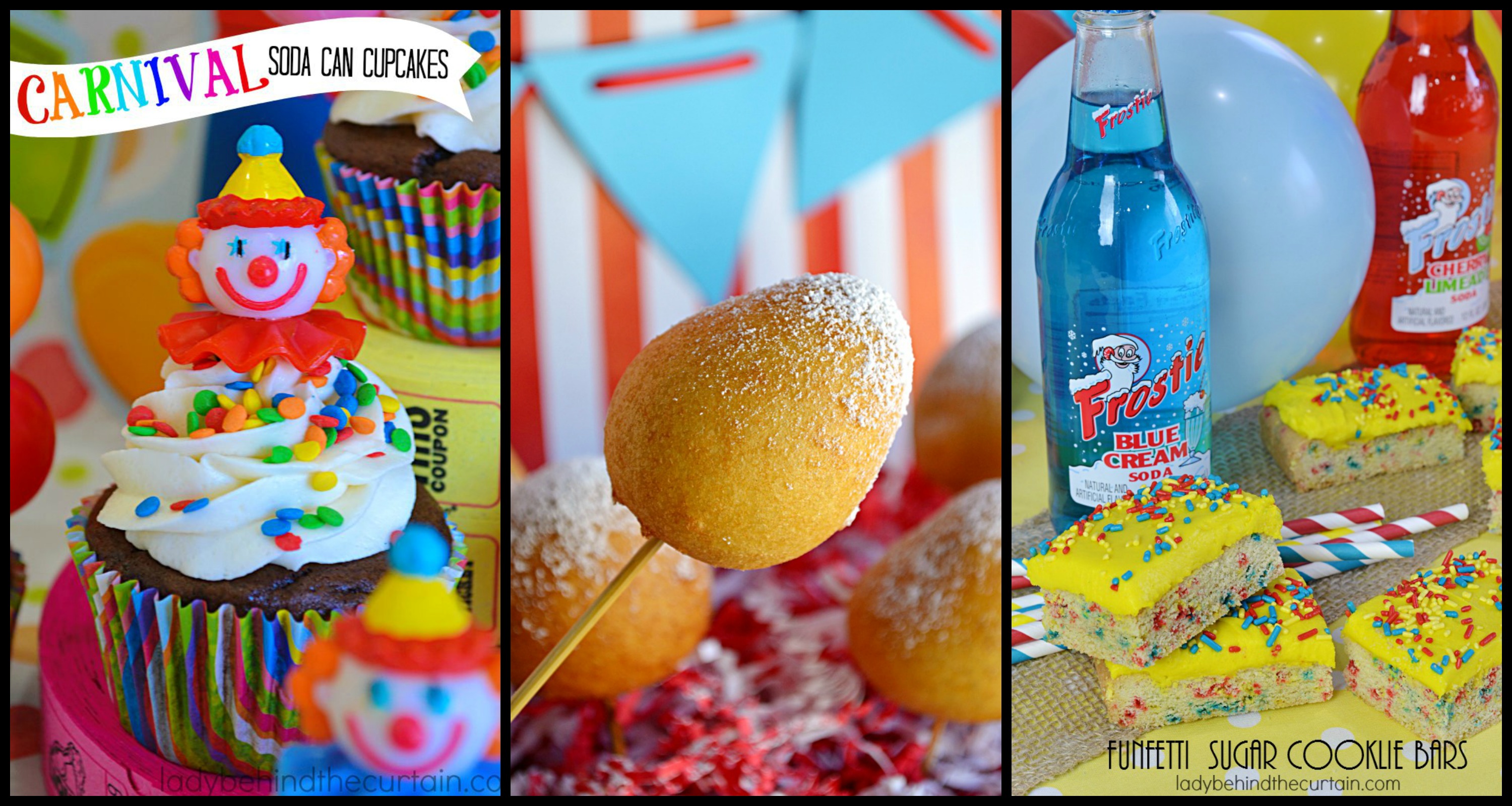 CARNIVAL SODA CAN CUPCAKES  2. STATE FAIR CHOCOLATE STRAWBERRY WAFFLE POPS  3.  FUNFETTI SUGAR COOKIE BARS
FOR EVEN MORE CARNIVAL IDEAS VISIT MY CARNIVAL PARTY (link) CATEGORY PAGE.