Light Pumpkin Spice Bagels
Light Pumpkin Spice Bagels | Crunchy on the outside and tender on the inside. Wake up to the perfect guilt free Fall breakfast!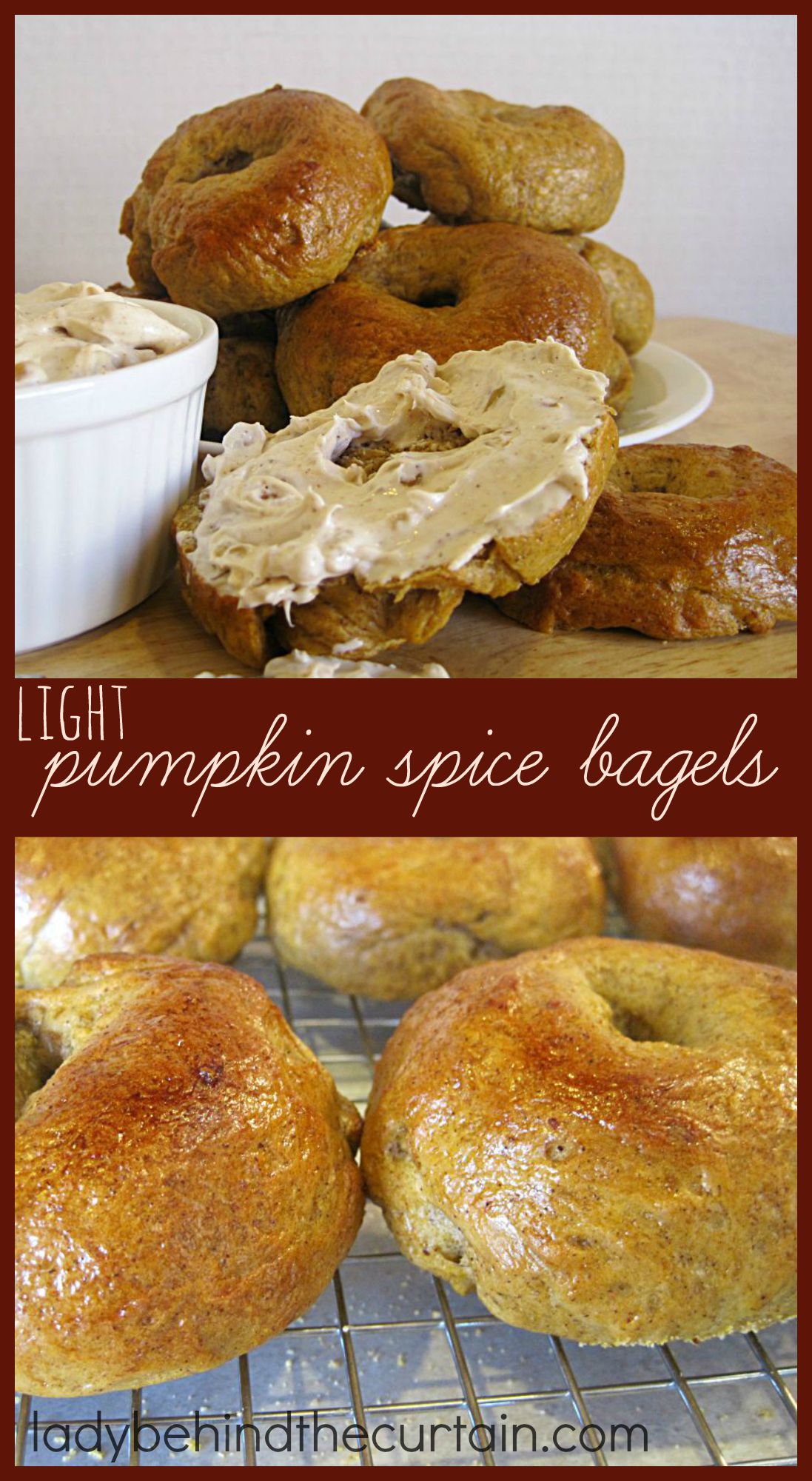 MAKE THESE LIGHT PUMPKIN SPICE BAGELS WITH MAPLE NUT SPREAD FOR BREAKFAST THANKSGIVING MORNING!
You can make these bagels in advance and freeze until you are ready to serve.
Making your own bagels is easier than you think. Give the bagel shop a break and make your own. The bagel shop bagels come in at least 290 calories and that's without any spread. These bagels are 180 calories! I made these with a mixer that has a bread dough hook. If you don't have a mixer with a bread hook you can knead the dough until smooth about 6-8 minutes.
Add my LIGHT MAPLE NUT SPREAD only 30 calories per 2 tablespoons!