Mocha Irish Cream Ice Cream
Mocha Irish Cream Ice Cream: Delicious creamy homemade ice cream with a dark chocolate base, touch of espresso and Irish Cream. This creamy delight is so refreshing and perfect for all your summer parties. Just what you need after a heavy meal.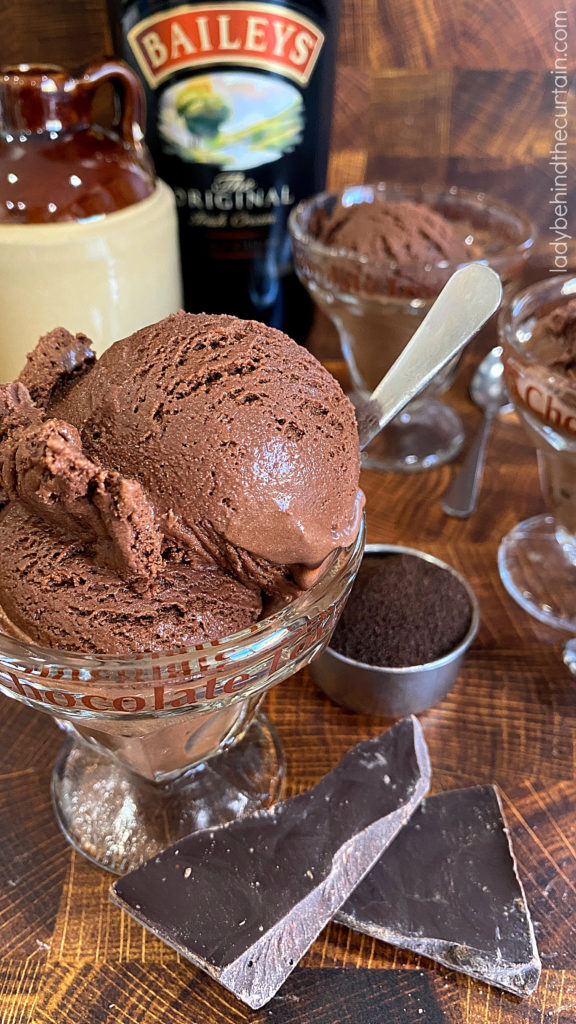 What is Mocha Irish Cream Ice Cream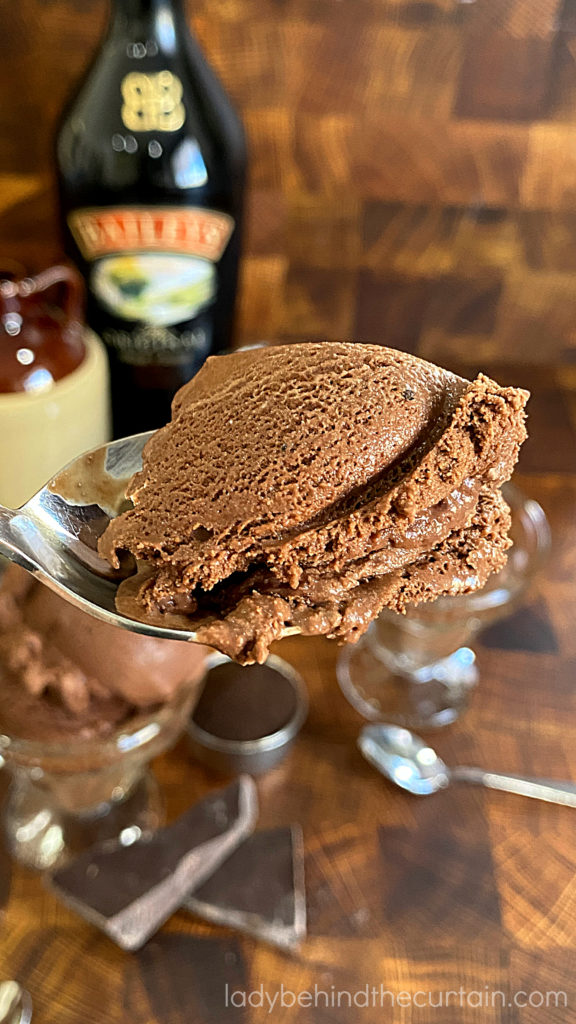 What is Affogato?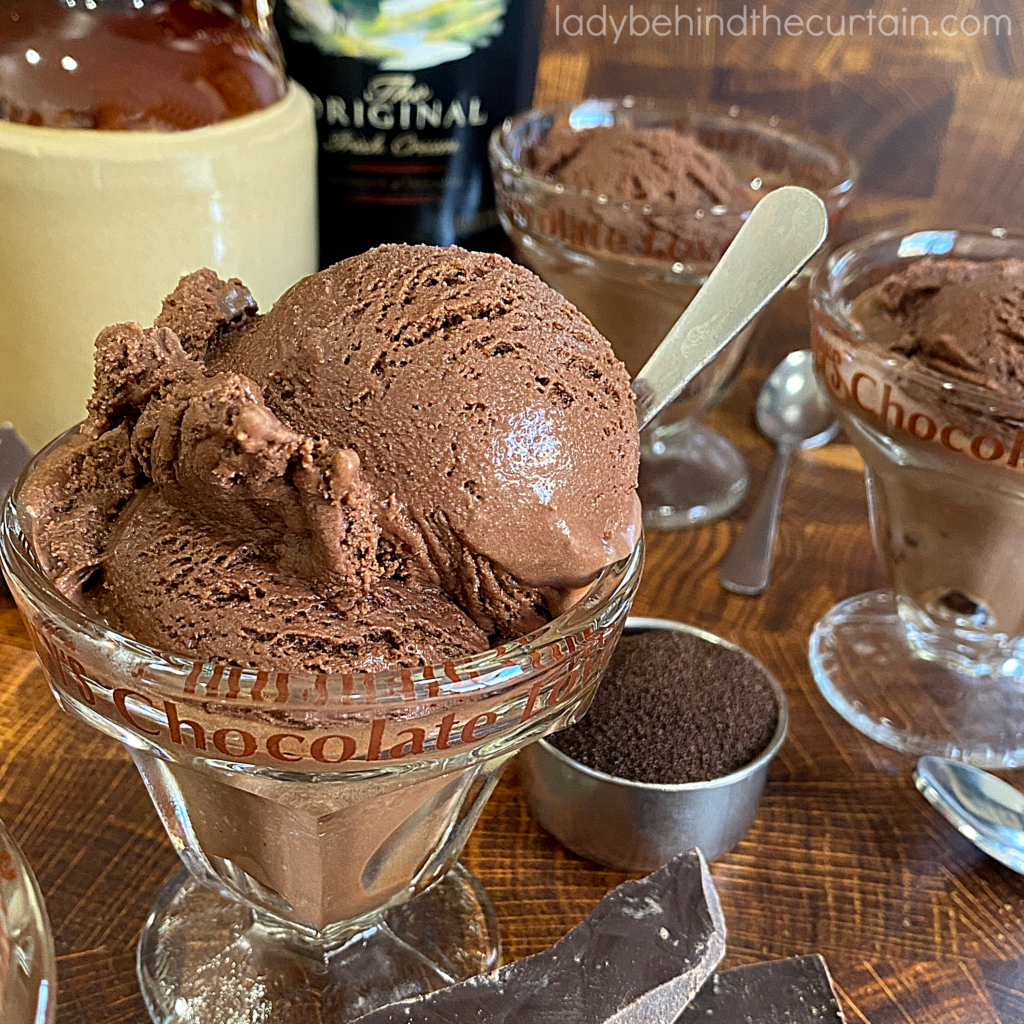 Homemade Affogato (my version)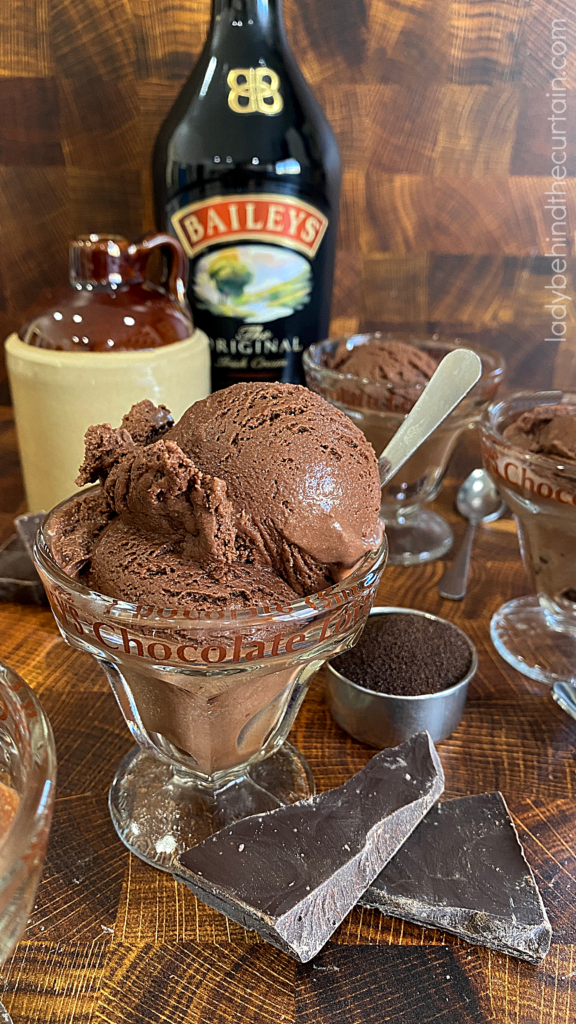 How to Make Mocha Irish Cream Ice Cream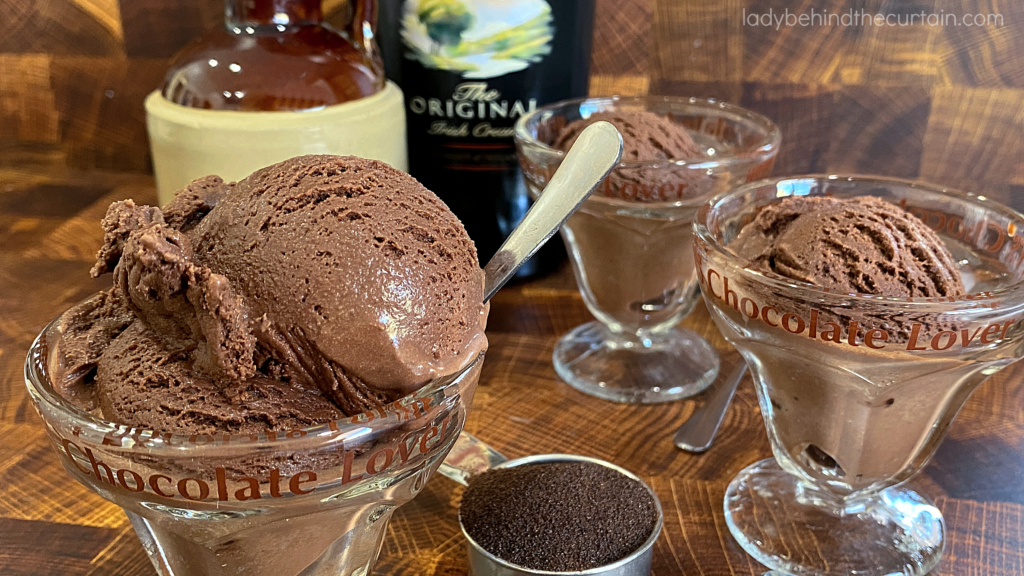 INGREDIENTS
unsweetened chocolate
dark chocolate cocoa
Irish cream
espresso instant coffee
milk
sugar
vanilla
heavy whipping cream
DIRECTIONS
In a medium saucepan, add the chocolate, cocoa, Irish cream, espresso and milk—heat on medium until the mixture reaches 172°—DO NOT BOIL—take off the heat, stir in the sugar nd vanilla. let the mixture sit a few minutes (about 3) for the sugar to dissolve.
Pour into a container with a lid.
Add the heavy whipping cream and lightly whisk to combine.
Cover and refrigerate until completely cooled (about 6 hours or overnight).
Once the ice cream mixture is cooled, pour into prepared (frozen) ice cream maker bowl.
Process according to the ice cream makers instructions.
Transfer to a container, freeze until ready to serve.
What Does Irish Cream Taste Like?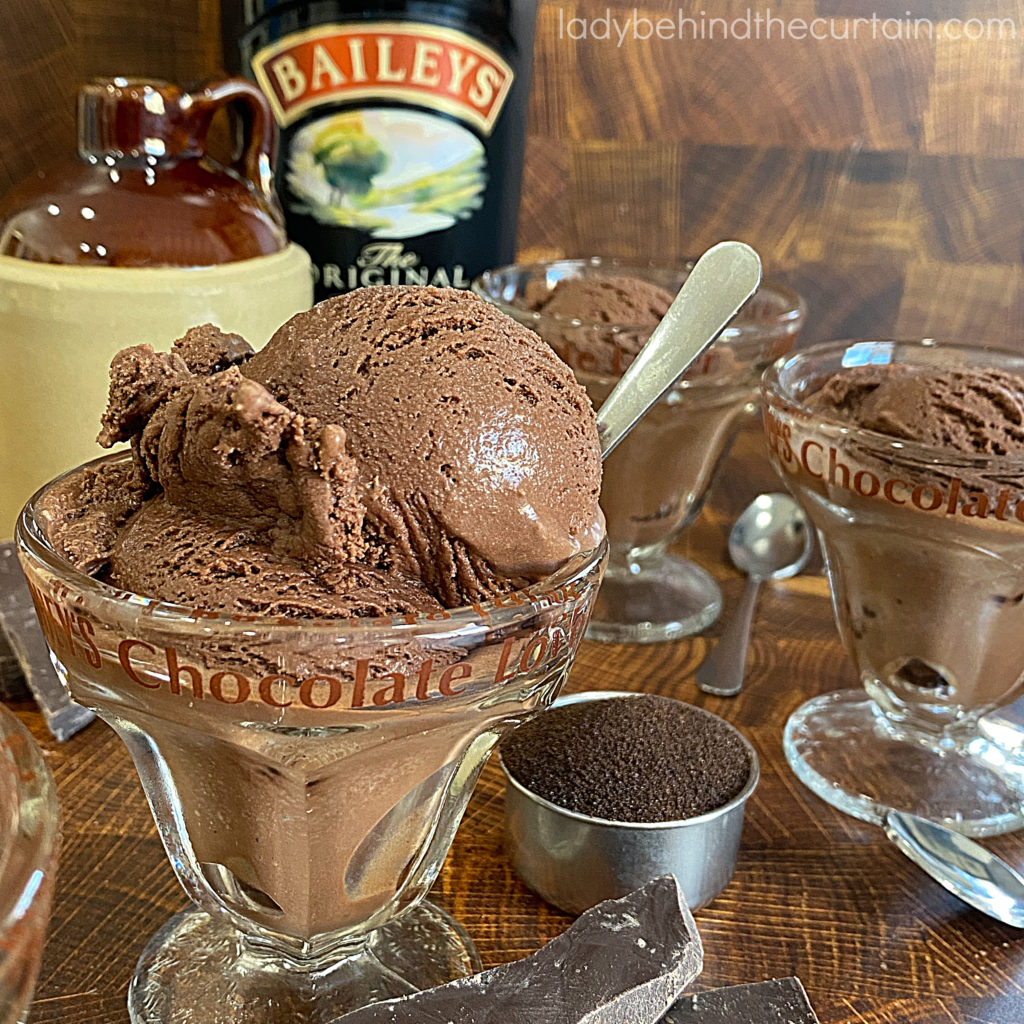 Does Mocha Ice Cream Have Coffee?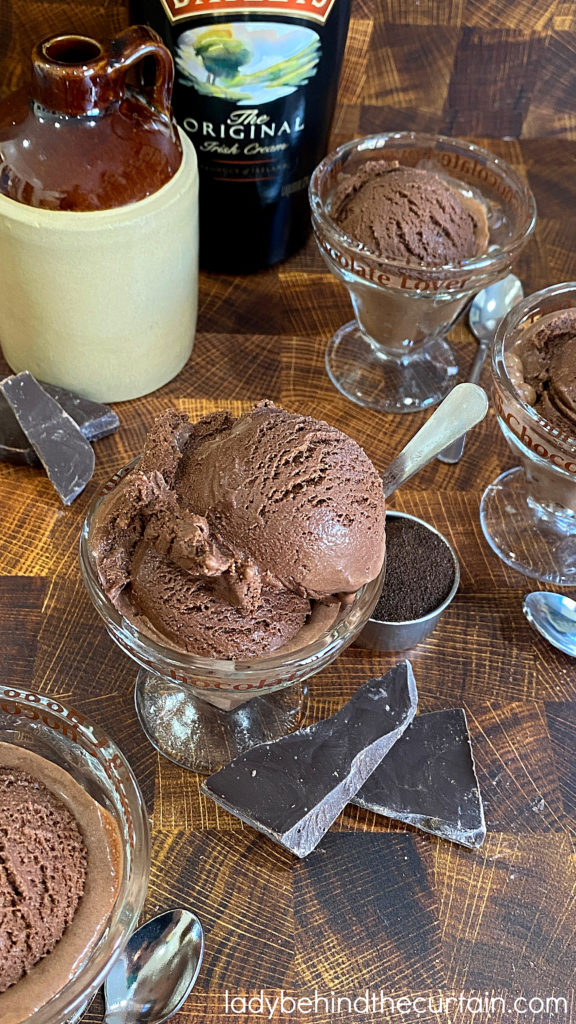 At What Temperature is Alcohol Burned Off?
You need to cook a sauce or in this case alcohol for at least 20 to 30 seconds after adding the whiskey to allow the alcohol to evaporate. Alcohol will evaporate at 172°.
MORE ICE CREAM RECIPES YOU MIGHT LIKE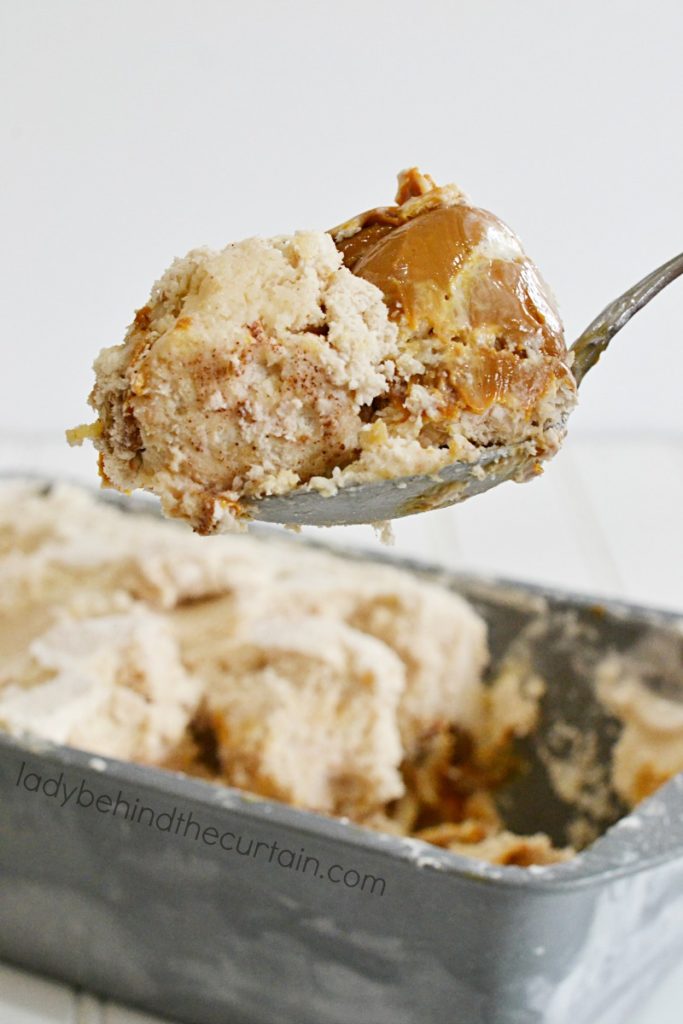 CHURRO ICE CREAM 2. COFFEE AND DONUTS ICE CREAM 3. BUTTER BEER ICE CREAM 4. LEMON BLUEBERRY PIE ICE CREAM
Alcohol VS No Alcohol
Skipping the whisky will result in a different flavored ice cream. The Irish Cream is what gives this delicious ice cream its distinctive flavor. KID FRIENDLY—NO ALCOHOL PRESENT That's right! The ingredients is brought to 172°. This is just before it starts to boil but hot enough for the alcohol to evaporate.
SIGN UP FOR THE LADY BEHIND THE CURTAIN NEWSLETTER AND FOLLOW THE LADY BEHIND THE PARTY ETSY SHOP
THANKS FOR VISITING♥