Mocha Tres Leches Cake: The classic tres leches cake is a decadent dessert that's perfect for celebrations. This version ups the ante with the rich flavors of coffee and chocolate! Make this cake for a traditional Mexican dessert. This milk cake is perfect for any occasion.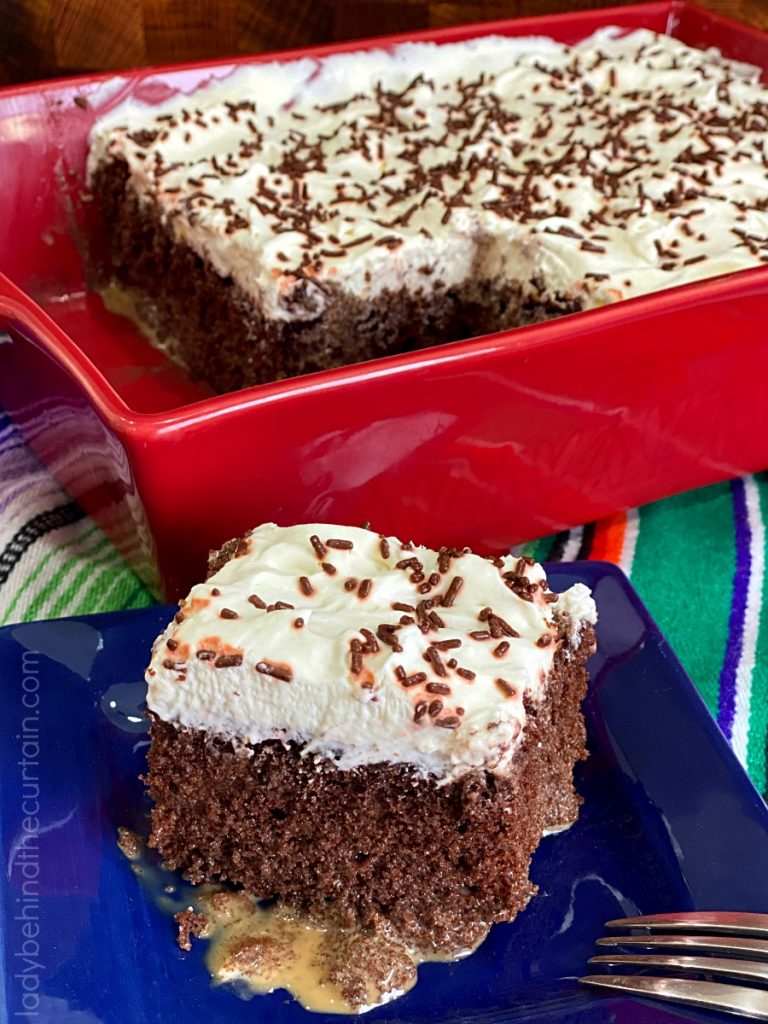 What is Tres Leches Cake?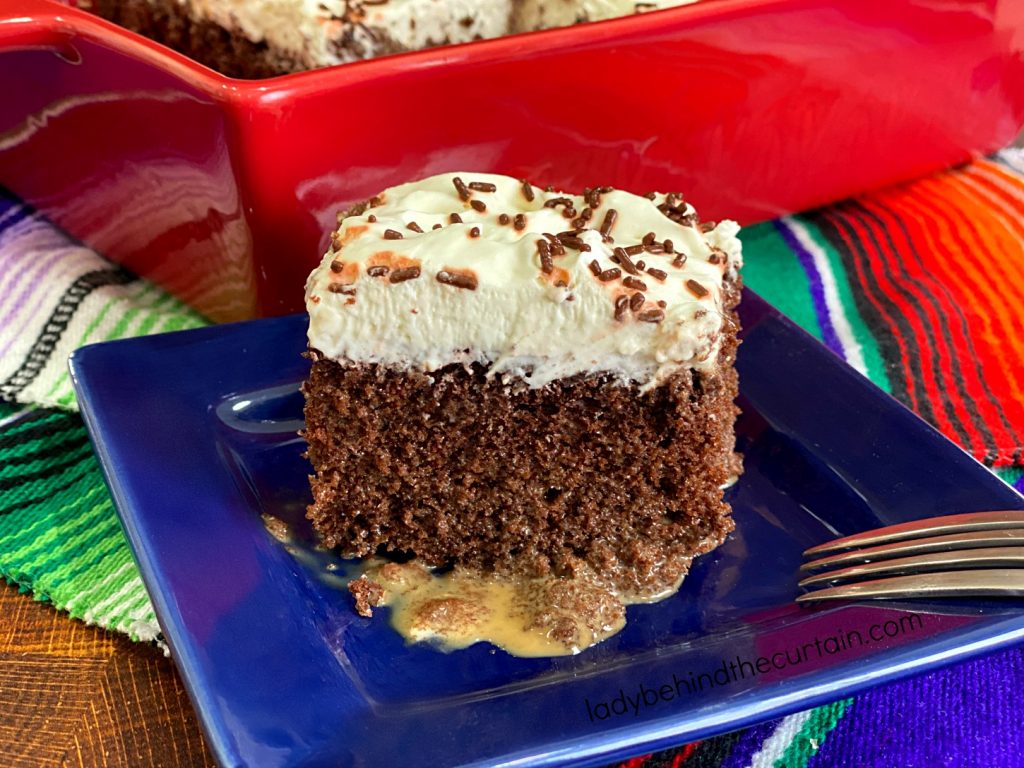 How to Make Mocha Tres Leches Cake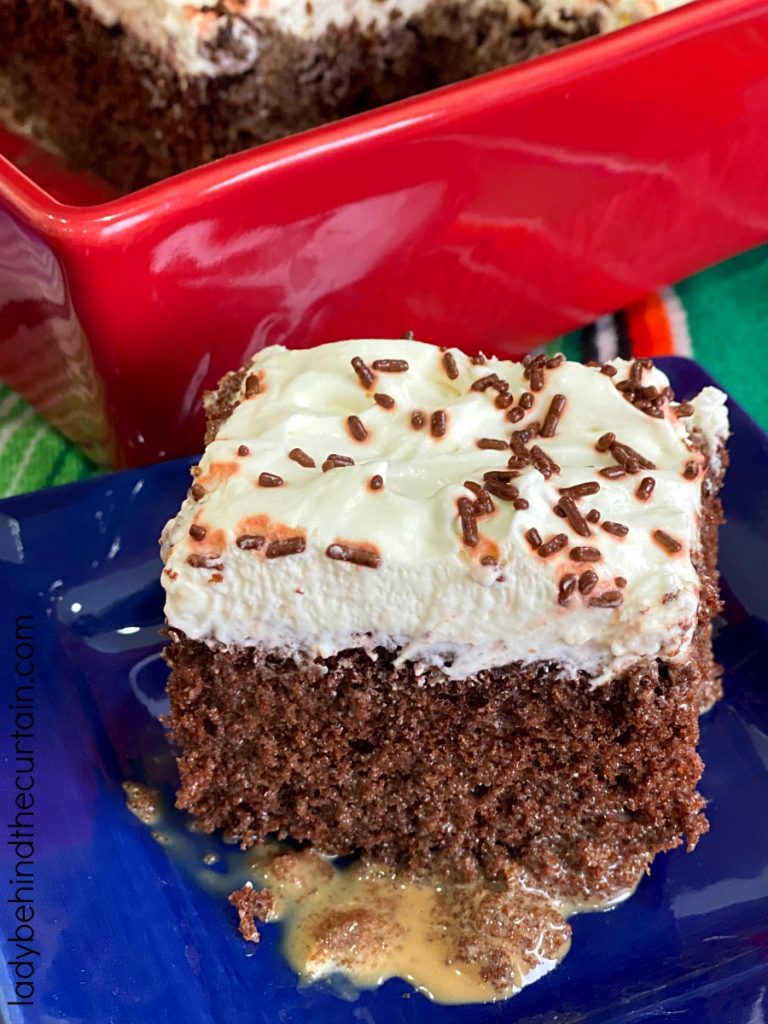 EGGS: Separate eggs, placing egg whites in a large bowl and yolks in a small bowl; set aside.
CHOCOLATE: In a small bowl heat the milk in the microwave for 1 minute 30 seconds. Whisk in the cocoa powder, set aside.
FLOUR MIXTURE: In a small bowl combine the flour and baking powder, set aside.
EGG WHITES: In a large mixing bowl add the egg whites and salt. Beat on medium speed until frothy. Increase speed to medium high and beat until soft peaks form (tips curl). Slowly add the granulated sugar, beating until stiff peaks form (tips stand straight). ADD egg yolks to the egg whites; beat just until combined.
BATTER: Alternate between the flour mixture and cooled chocolate mixture into the egg mixture. Beating well after each addition. Add vanilla, beat until just combined. Pour batter into an ungreased 9×13 inch baking pan. Bake 40-43 minutes. Cool completely.
MILK GLAZE: Combine the evaporated milk and espresso powder, stir until dissolved. Stir in whipping cream and condensed milk. Poke holes in the cake (with a fork or skewer) Pour espresso mixture over the top of the cake.
WHIPPED CREAM FROSTING: Beat cream cheese until smooth; beat in powdered sugar. Add ¼cup whipping cream, beat until combined. Add the remaining whipping cream; beat until soft peaks form. Spread over cake. Add chocolate sprinkles. Chip for at least 3 hours.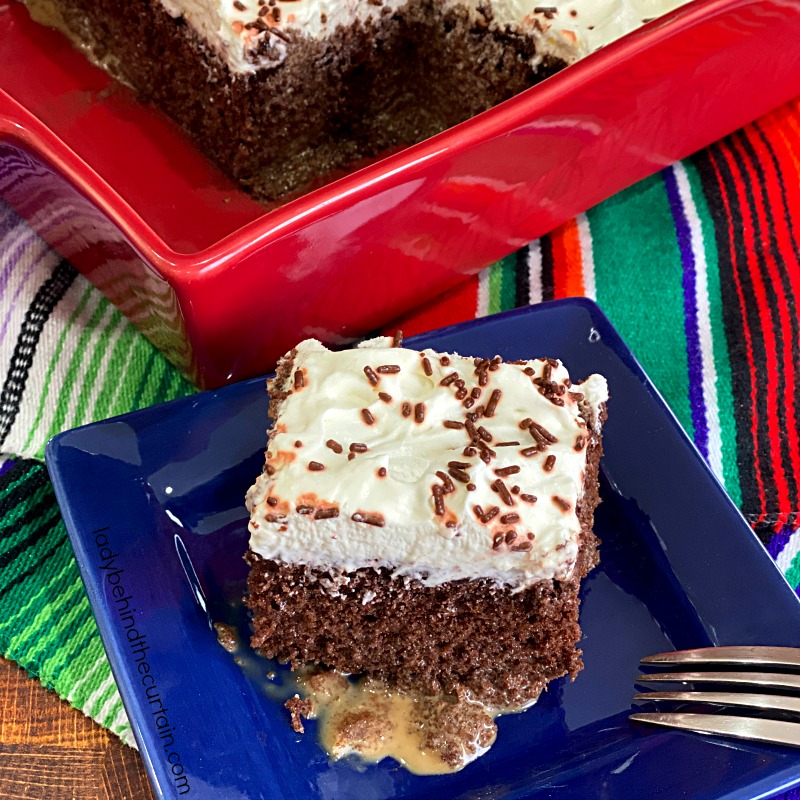 NEVER MISS A POST