Coconut Lime Cheesecake |  One bite of this Coconut Lime Cheesecake and you'll feel like you're on a tropical island.   The never ending layers of flavor start with a coconut lime crust.  On top, is a creamy layer of coconut cheesecake with another layer of lime curd cheesecake.  And if that's not enough, there's also a layer of freshly made lime whipped cream.  The flavors go on and on!   This cheesecake is a total keeper.  Whether it's a fiesta, Cinco de Mayo, Luau or summer barbecue this is the dessert you want to serve!
HOW TO TOAST COCONUT: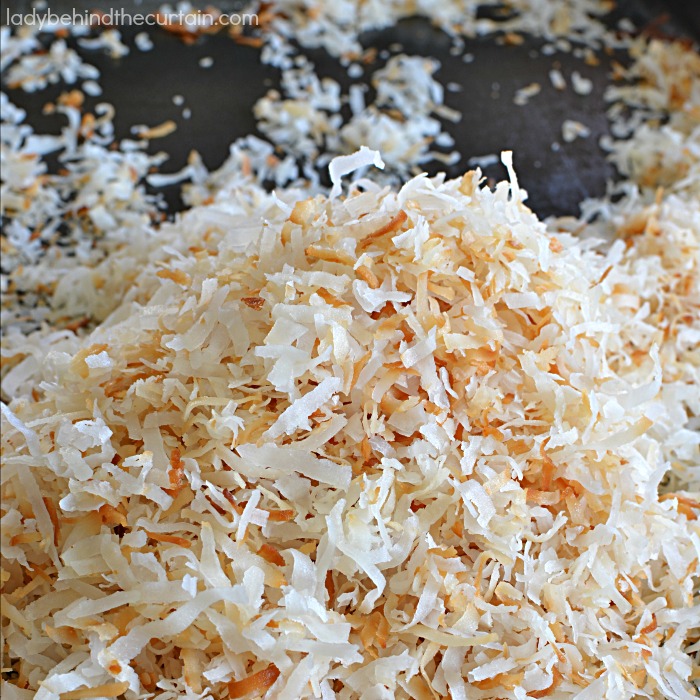 Preheat oven to 350°.  Pour coconut onto a rimmed baking pan.  Bake, stirring every couple of minutes until some (not all) of the coconut is golden brown (about 10 minutes)
GET THE MOST OUT OF YOUR CHEESECAKE!
HERE IS A DIAGRAM SHOWING YOU HOW TO GET 16 SLICES OUT OF A CHEESECAKE.  You can also print it for future reference.
TO PRINT CLICK HERE—>>>HOW TO SLICE A CHEESECAKE INTO 16 PIECES
MAKE SURE YOU ARE IN LANDSCAPE MODE TO PRINT.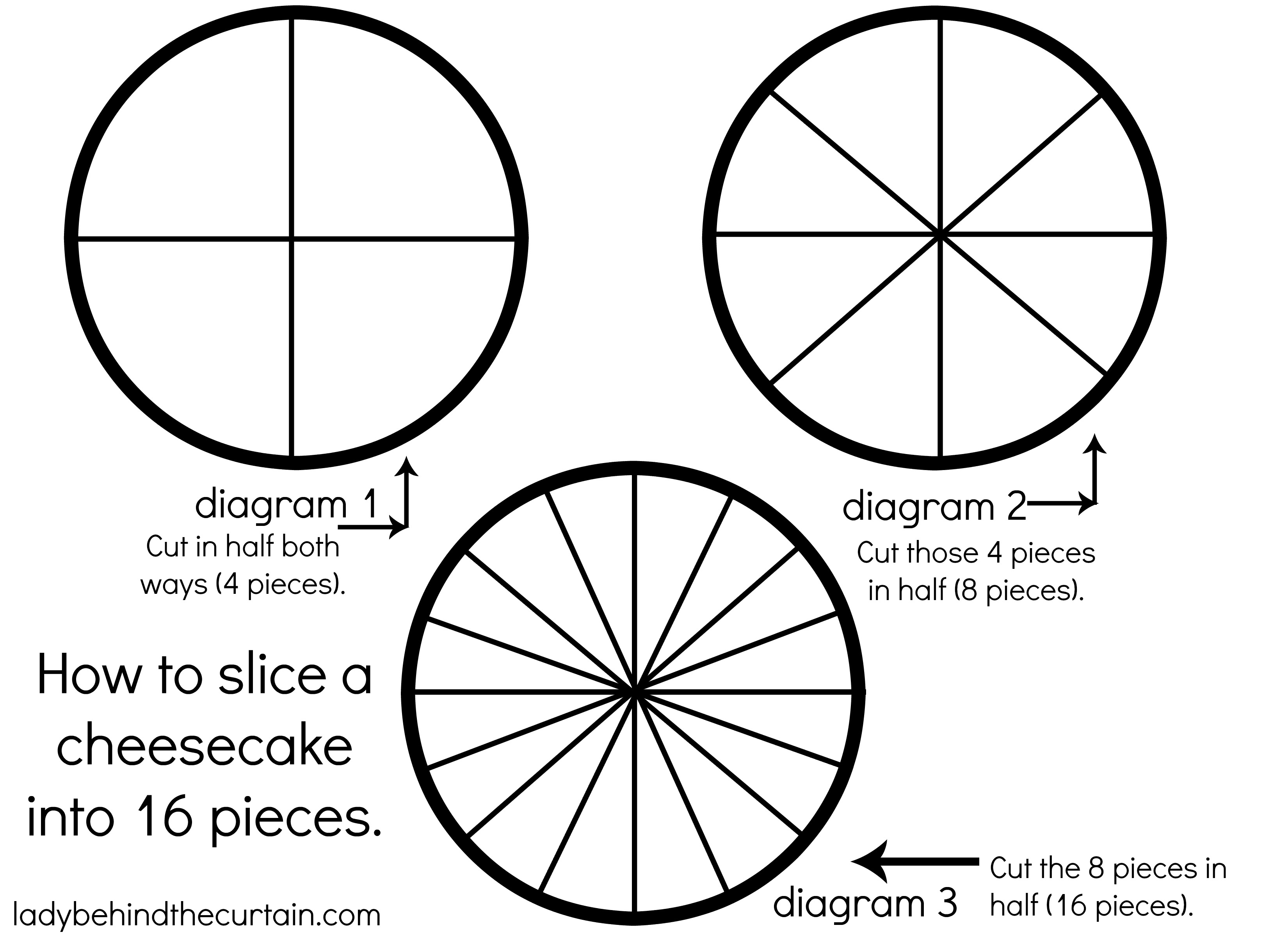 THREE METHODS OF BAKING A CHEESECAKE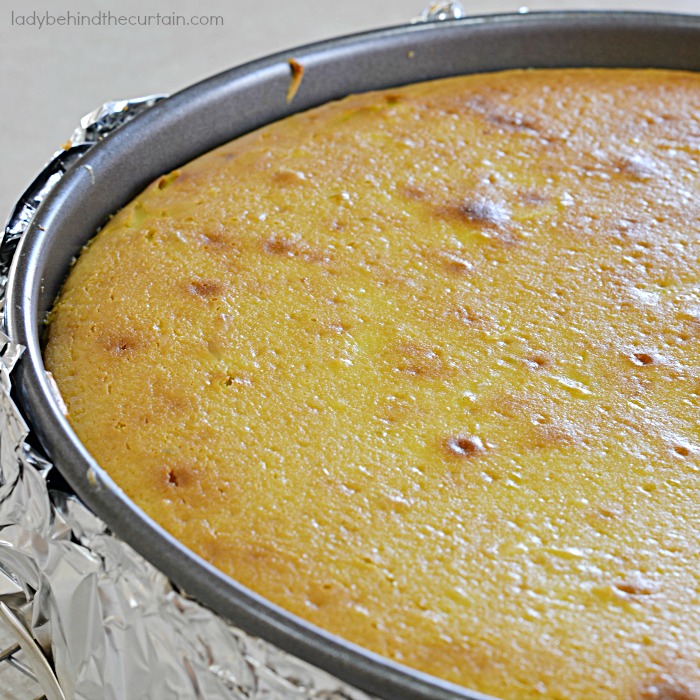 Water Bath:  Wrap the springform pan in foil and place in a large baking pan, fill with hot water (about 1-inch up the sides) and bake.  Or….place a baking pan with water on the lower rack under the cheesecake.
Closed Oven Door:  Bake cheesecake at a low temperature for 60 minutes (time may vary depending on the cheesecake), turn off the oven, leave the cheesecake in the oven to finish baking an additional 70 minutes.
Straight up just baking the cheesecake like a cake:  This method is tricky.  Make sure to take the cheesecake out of the oven when it still jiggles in the center.  By using this method it's really easy to get cracks in your cheesecake.
TIP: No matter what method you choose, when the cheesecake is removed from the oven it should look slightly jiggly, but don't worry!  The filling will continue to set as it cools.
Yield: 12 Slices
Coconut Lime Cheesecake
Cook Time
1 hour
10 minutes
Ingredients
For the Crust
1 1/2 cups graham cracker crumbs
1/4 cup granulated sugar
1 teaspoon lime zest
1/4 cup toasted coconut
6 tablespoons unsalted butter, melted
For the Cheesecake Batter
5 (8 ounce) packages of cream cheese, softened
1 cup granulated sugar
1/4 teaspoon vanilla extract
1 teaspoon coconut extract
2 large eggs
1 large egg yolk
1/2 cup coconut milk
3 tablespoons all-purpose flour
1/4 teaspoon salt
1 cup toasted coconut
For the Lime Curd
1 recipe Lime Curd (link below) ↓↓↓↓
For the Lime Whipped Cream
1 recipe Lime Whipped Cream (link below) ↓↓↓↓
For the Optional Topping
Instructions
How to Toast Coconut:
Preheat oven to 350°.  Pour coconut onto a baking pan with a rim.  Bake 10 minutes or until some of the coconut is golden brown; stirring ever 2 minutes.  Take out of the oven and on the counter to cool completely.
For the Crust:
Preheat oven to 350°.  To a medium bowl add the graham cracker crumbs, sugar, lime zest, toasted coconut and melted butter.  Stir to combine until all the crumbs are coated with the melted butter.  Press into the bottom and up 1-inch of a 10-inch springform pan.
For the Batter:
In a large mixing bowl whip together the cream cheese and sugar until light and fluffy.  Add the extracts, sugar, eggs, coconut milk, flour and salt.  Whip until combined and there are no lumps.  Fold in coconut.  THE BATTER WILL BE THICK!
Measure out 2 1/2 cups of the batter into a separate bowl and set aside.  Spoon remaining batter over the crust.  Carefully spread to the edges.
For the Lime Layer:
Add one recipe of lime curd to the reserved cheesecake batter.  Stir until combined.  Pour on top of the coconut batter, spread to the edges.
Click here for the recipe---->>>>LIME CURD.   Note this recipe can be made days or months in advance and stored in the freezer in a labeled zip top bag.
How to Bake:
Place pan on a large sheet of foil, covering the bottom and sides.  Place in a baking pan with sides.  Put baking pan with the cheesecake in the preheated oven.  Pour hot water an inch up the sides of the springform pan.  Bake 1 hour and 5 to 10 minutes or until when lightly shaken the center giggles.  Put baked cheesecake on a wire rack to cool 1 hour.  Cover with foil, making sure the foil does not tough the cheesecake and refrigerate at least 4 hours or better overnight.
Release sides and add optional lime whipped cream, toasted coconut and lime slices.
For the Lime Whipped Cream:
Click here to get this delicious recipe---->>>>Sweet Lime Whipped Cream

MORE CHEESECAKE RECIPES

CRANBERRY BLISS CHEESECAKE  2. BROWNIE SWIRL CHEESECAKE  3. ROASTED BANANA PECAN CHEESECAKE
ADD THIS CHEESECAKE RECIPE TO YOUR CHEESECAKE PINTEREST BOARD!  Don't have a cheesecake board?  Let me help you build one….CLICK HERE for more than 2,000 cheesecake recipes—->>>>CHEESECAKE FROM AROUND THE WORLD!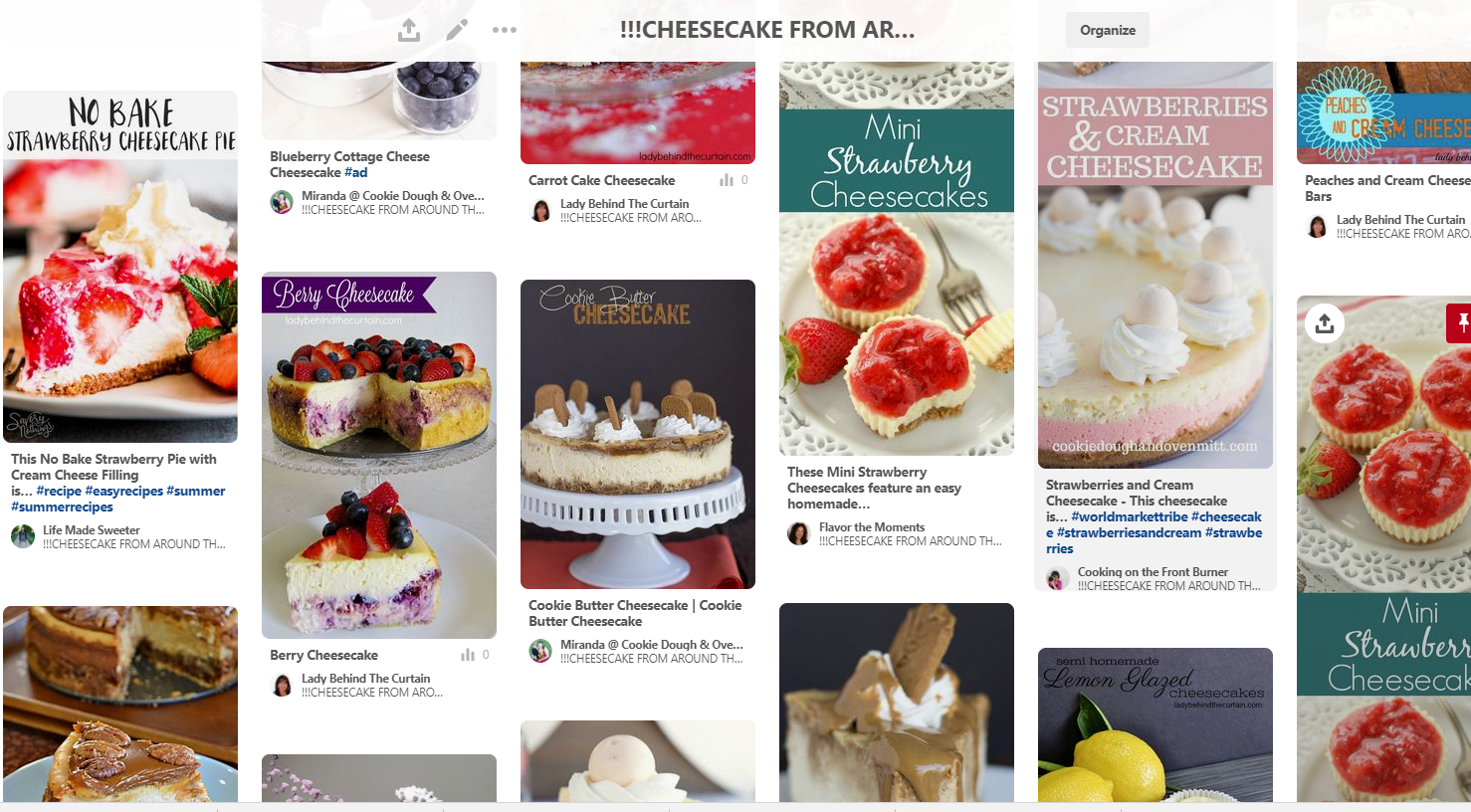 NEVER MISS A POST!
Sign up for my newsletter and receive my recipes in your inbox. Easy to see anytime and saved for safe keeping. Click Here and sign up today! —->>>>CURTAIN CALL NEWSLETTER