Spicy Dark Chocolate Apricots
Depriving yourself of chocolate is never a good thing when you're trying to lose weight or keep track of your sugar intake.  These Spicy Dark Chocolate Apricots offer a little treat for those days when you just HAVE TO HAVE CHOCOLATE!  At only 51 calories for two they will totally help with your craving and not break the calorie bank.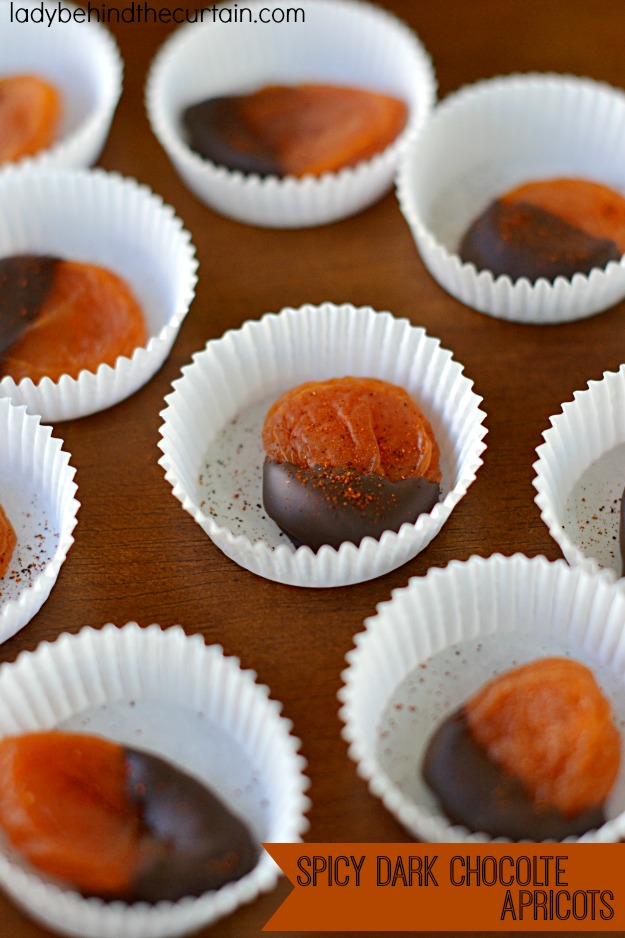 Not just for watching your weight.  These little apricots are also perfect for entertaining.  With a little kick of spice they are perfect at your next Mexican dinner or like my Fiesta Party.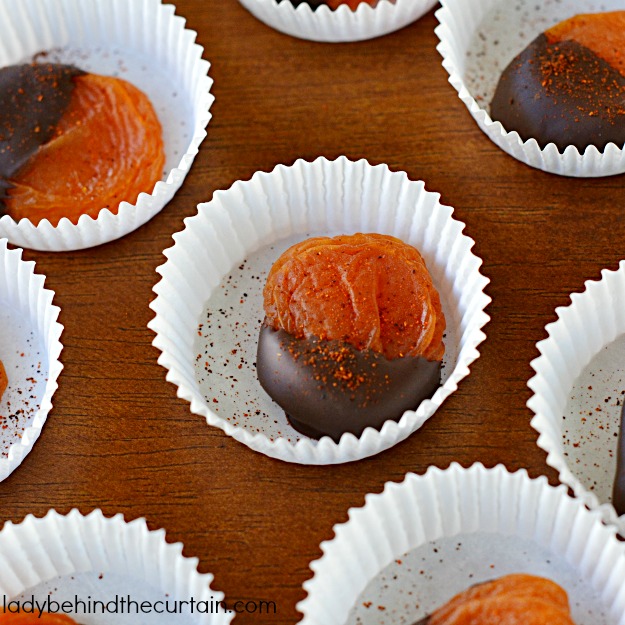 MORE LIGHT TREATS

1. SLOW COOKER BAKED APPLE DESSERT  2. LIGHT ORANGE CREAM POP CUPCAKES  3. GUILT FREE SNICKERS CAKE