Copycat Starbucks Petite Vanilla Scones
Copycat Starbucks Petite Vanilla Scones: Tender vanilla bean mini scones packed with vanilla flavor. If you're a fan of the Petite Vanilla Scones from Starbucks then you're going to love this recipe. It's even better than the original…because everything tastes better when it's homemade!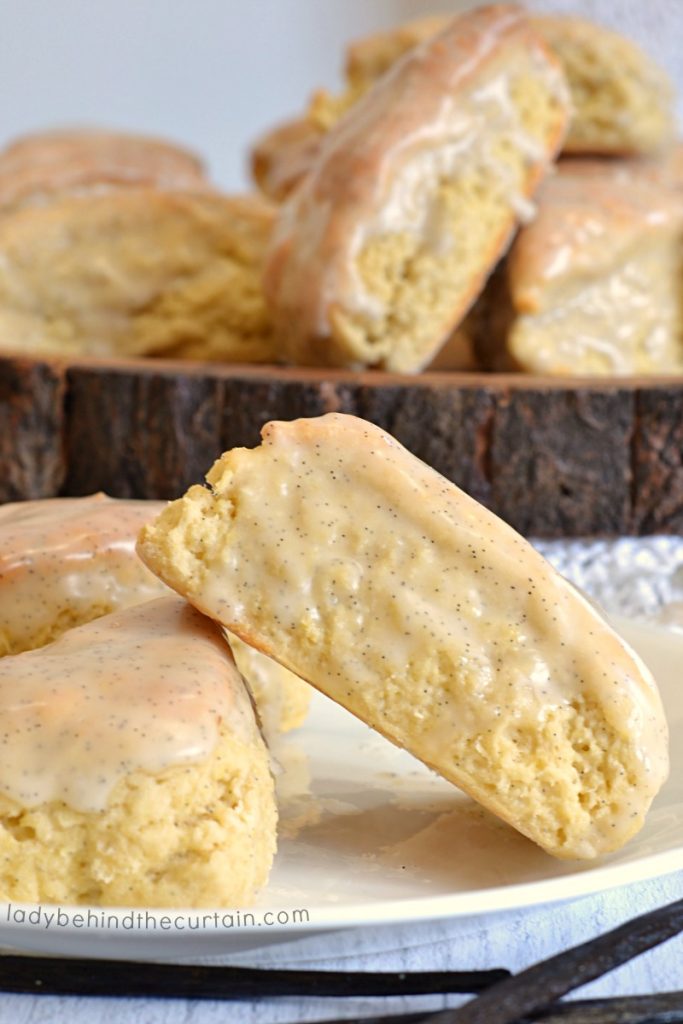 Imitation Vanilla, Vanilla Extract and Vanilla Beans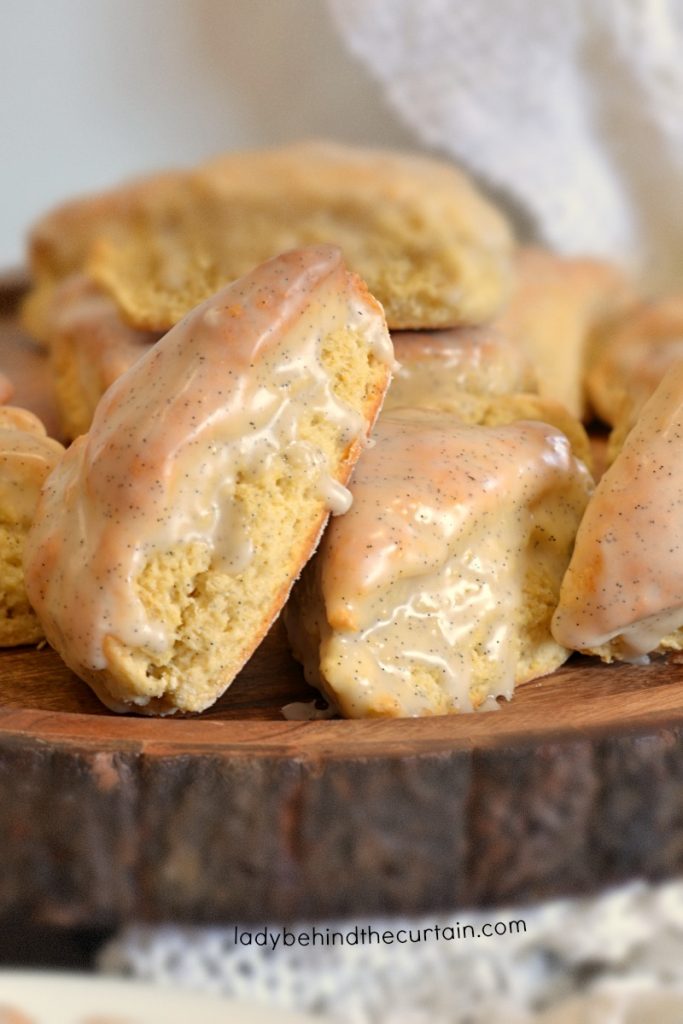 IMITATION VANILLA: Although imitation vanilla may contain a hint of vanillin, which is derived from vanilla beans, the majority of it is usually lignin, which is a wood pulp byproduct. The flavor isn't great and tends to bake off in the oven. I KNOW IT'S CHEAPER THEN REAL VANILLA BUT IN THE LONG RUN YOU ARE WASTING YOUR MONEY ON IMITATION VANILLA. VOTE: THUMBS DOWN!
VANILLA EXTRACT: Vanilla Extract is a solution made by soaking vanilla beans in some form of alcohol (usually vodka) Vanilla Extract is extracted from real vanilla beans and is an essential ingredient in many desserts. SPEND THE EXTRA MONEY ON REAL VANILLA YOU WILL NOT REGRET IT! VOTE: THUMBS UP!
VANILLA BEANS: Is the actual vanilla pod, packed with vanilla flavor. Whenever possible use a vanilla bean in place of vanilla extract. EXAMPLE: When using extract in place of vanilla bean in a recipe, use 1 teaspoon of extract for every one inch of vanilla bean ( usually 1 tablespoon extract per vanilla bean). VOTE: THUMBS UP!
HOW TO MAKE VANILLA SUGAR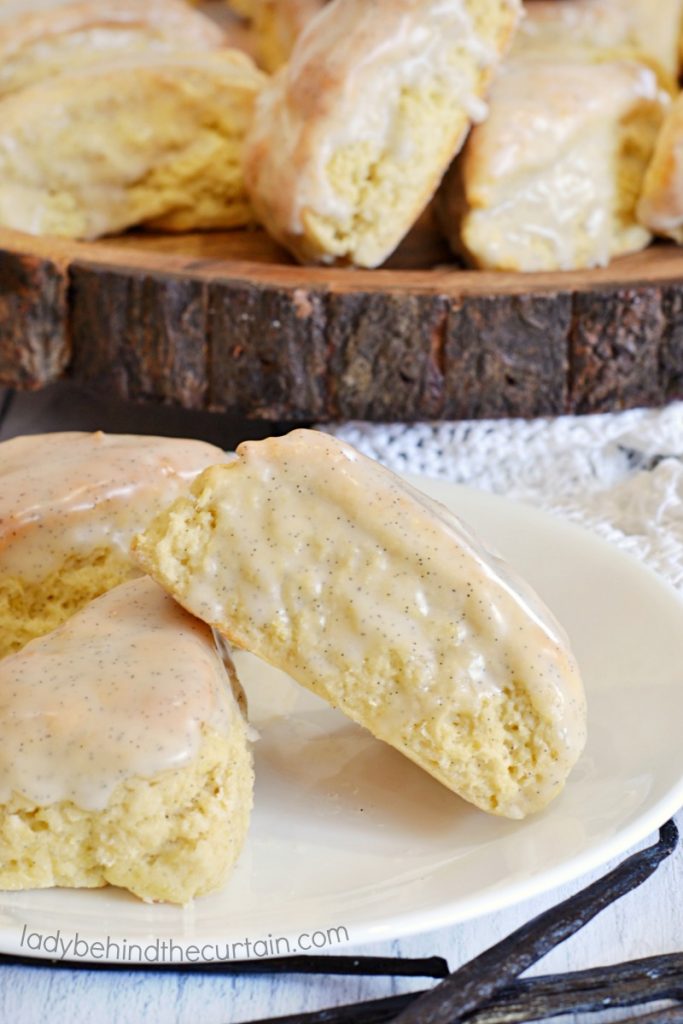 It's the little things that can take a recipe beyond it's potential. In this case it's vanilla sugar.

FOR LONG TERM: Scrape vanilla seeds from a vanilla bean, stir into sugar, also add the pod to the sugar. Store in a container with an airtight lid. Great in coffee, hot tea and baked goods.
FOR THIS RECIPE: Scrape seeds from pod add the seeds to the sugar. Rub together with your fingers until fragrant.

TIP: This technique will work with any citrus.
How to Make Copycat Petite Vanilla Scones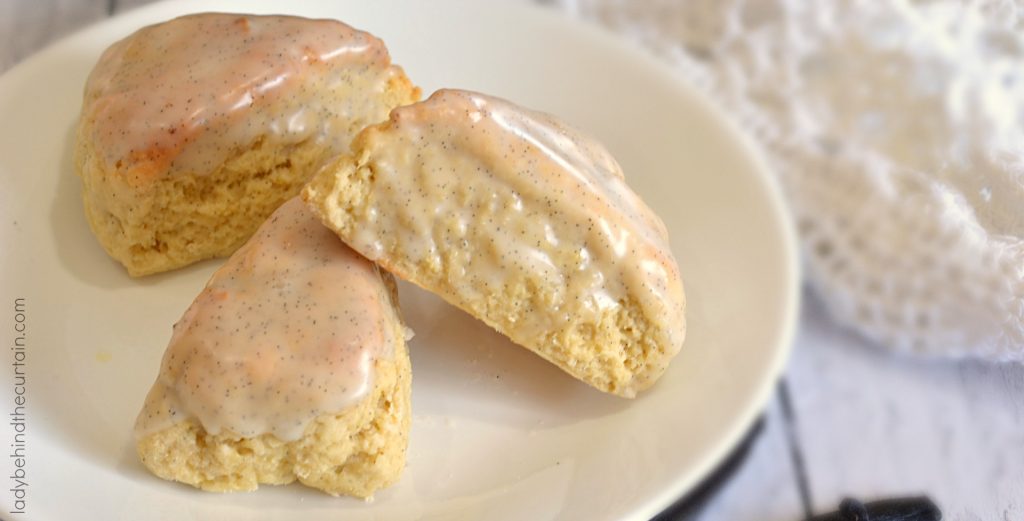 Typically when you bake you want all your ingredients to be at room temperature. That's not the case when making scones. The key to a tender delicious scone is…COLD INGREDIENTS.

In a medium bowl, add the vanilla sugar, flour ,salt and baking powder; whisk together.
In the bowl of a food processor add the cream cheese, butter and eggs, Add dry ingredients. Pulse a couple times until combine.
Pour milk and vanilla. Pulse to mix.
Divide dough into THREE equal pieces (about 9.8 ounces each)
Form each piece into a 5 inch disk.
Cut each disk into 8 triangles.
Place on a baking sheet lined with parchment paper.
Bake 15 minutes.
Add glaze.
FREEZE SCONES: You can make these scones weeks in advance by freezing them!  Once the dough is made and cut into triangle forms, place the triangles on a cookie sheet lined with parchment paper.  Place the cookie sheet in freezer until scones are frozen.  Drop frozen scones into a freezer safe zip top bag and then back into the freezer.  When ready to bake, place frozen scones on a cookie sheet lined with parchment paper and bake (time may vary when baking frozen scones versus fresh scones)!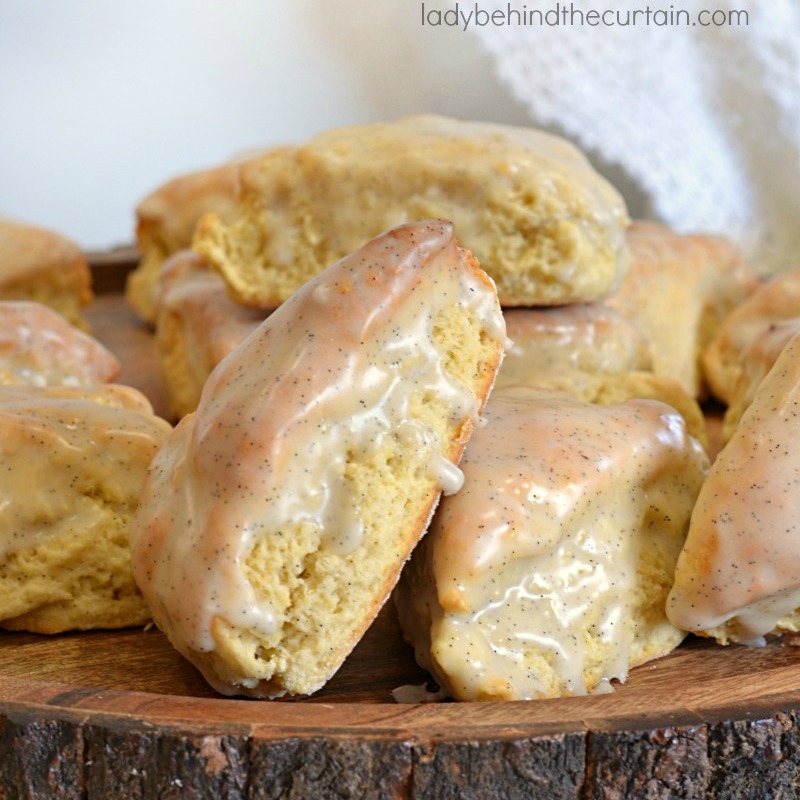 NEVER MISS A POST