Caramel Swirl Buttercream Frosting
Caramel Swirl Buttercream Frosting: A light and fluffy buttercream with a touch of spice and beautiful swirls of caramel. The perfect Fall cupcake frosting.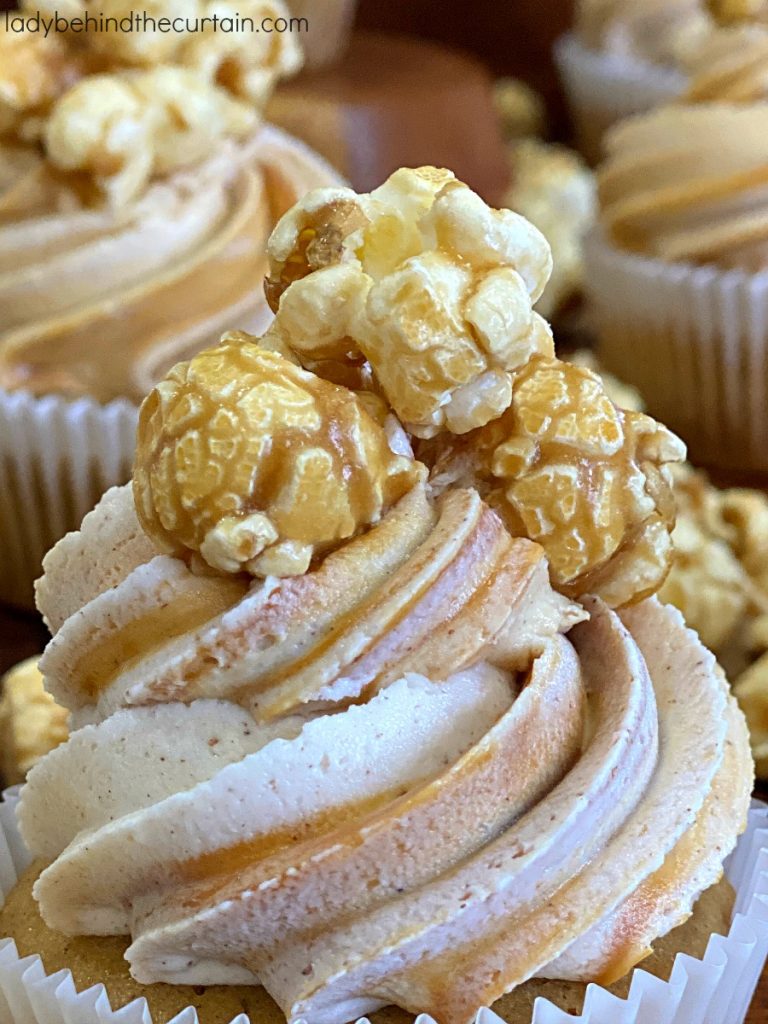 How to Store Frosting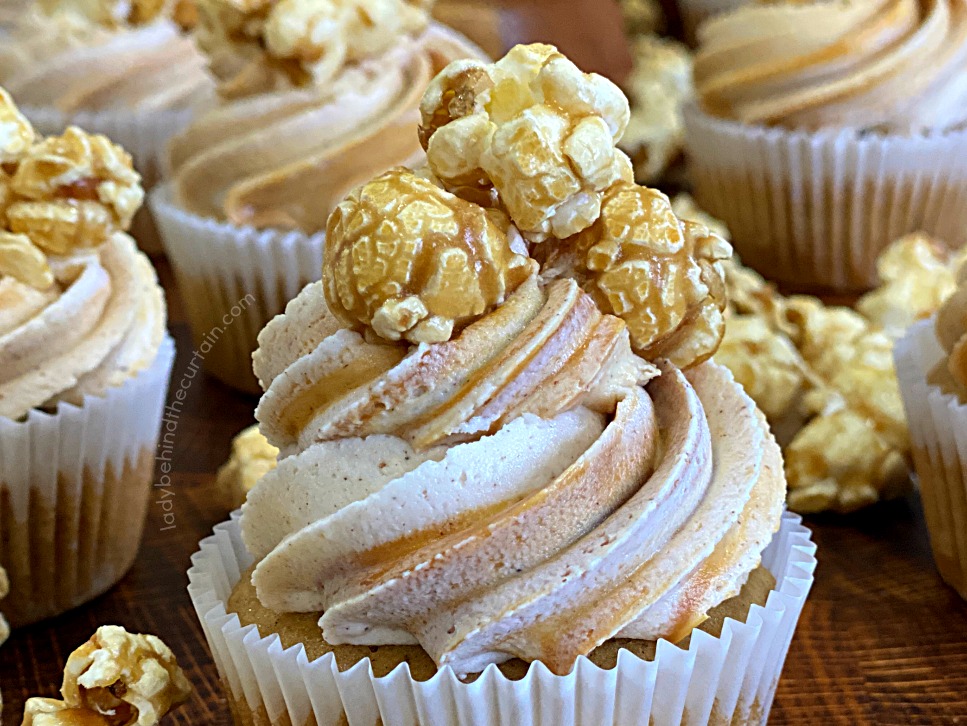 Key Steps to Making Caramel Swirl Buttercream Frosting
Make sure all the ingredients are at room temperature
Use unsalted butter
Use pure vanilla extract not imitation
Make sure all the ingredients have been combined and whipped together BEFORE adding the Dulce de Leche.
FOLD….DO NOT STIR OR WHIP IN THE CARAMEL.
The most important step (other then using room temperature ingredients) is to whip the frosting 3 to 5 minutes. The end result is a light as air frosting that will melt in your mouth.
Switch out the Swirl Ingredients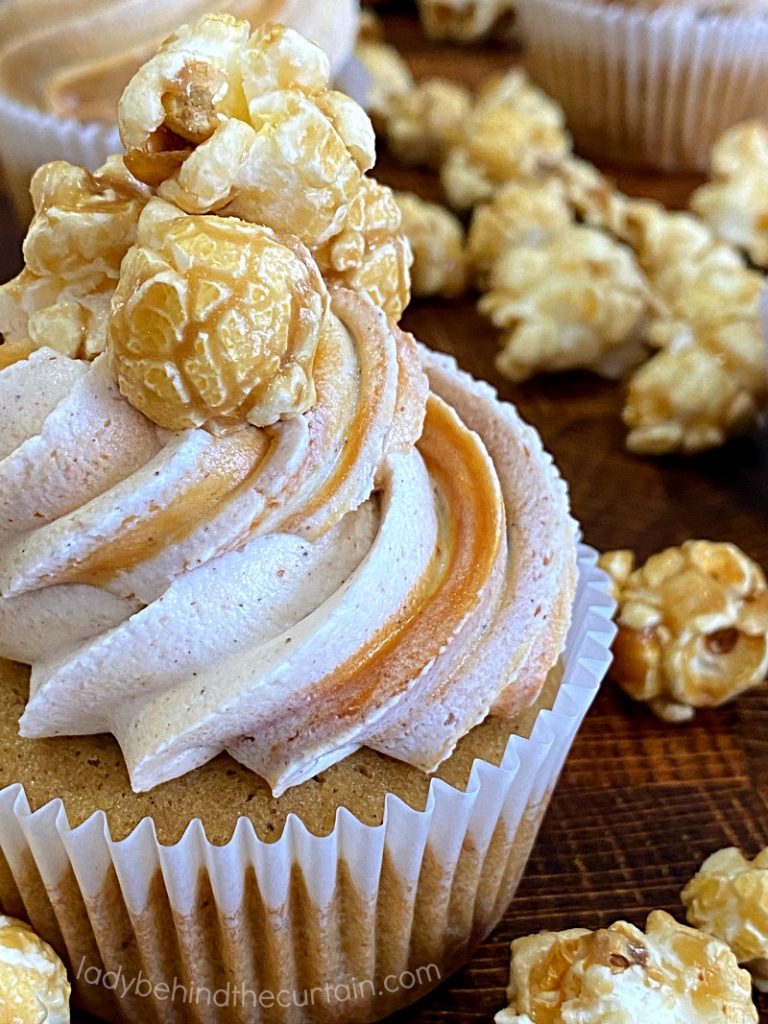 Make one base frosting recipe, use different ingredients to make a variety of swirl frostings

Hot Fudge ice cream topping
Strawberry Preserves (any preserves)
Melted Peanut Butter Chips ( add a little cream to make it into a ganache)
Why should my ingredients be at room temperature?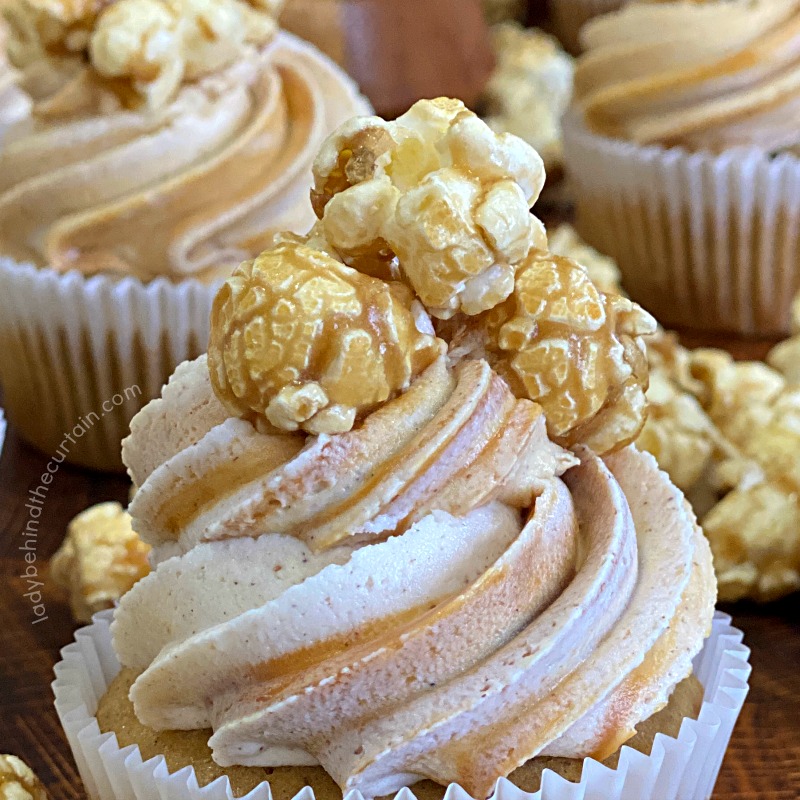 How to Make a White Frosting from Yellow Butter.
Even though this information doesn't apply to this frosting recipe. I thought I would add it anyway because it's still helpful for other frostings. These techniques will not lead to an ultra white frosting but there will be no yellow. There is not food dye added and real butter is used.
Use cheap butter. The expensive butters have a deeper yellow color then the cheaper butters.
Whip it….whip it good! Whip your buttercream 3 to 5 minutes. This not only allows air to enter your buttercream but also whitens the butter.
MORE FROSTING RECIPES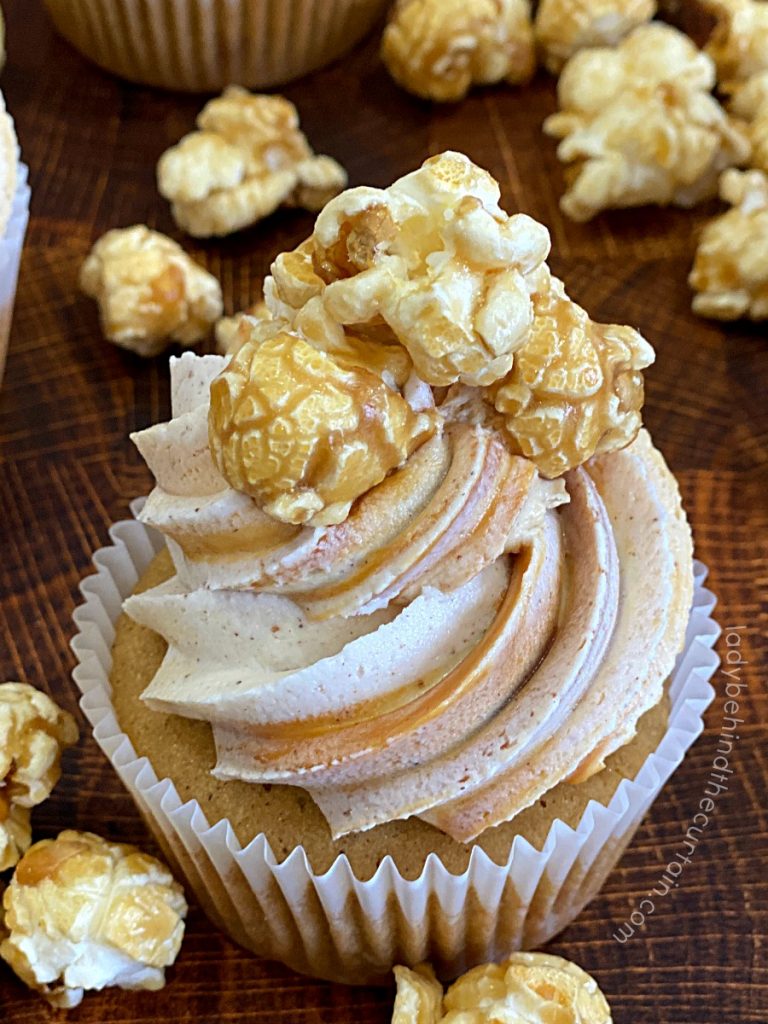 NEVER MISS A POST