Mom's Peach Cobbler:  Simply the best family gathering dessert.  Full of peaches with tender pie dough dumplings and a crunchy cinnamon toast topping.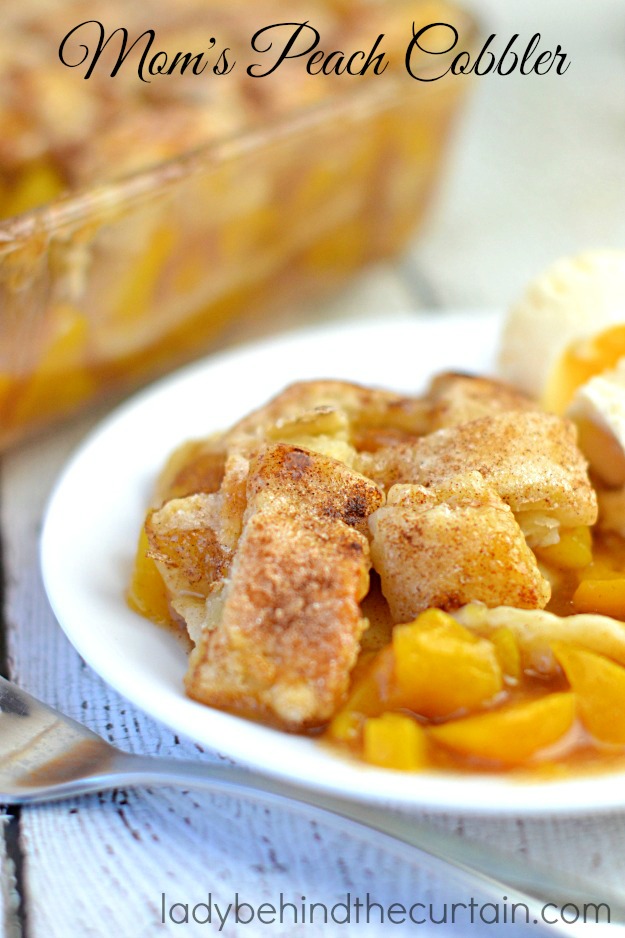 THIS RECIPE HAS BEEN HANDED DOWN FROM MY MOM. I have sweet memories of this yummy cobbler and of course the gooey dough (which was my favorite) .  Since canned peaches are the star of this cobbler you can make it year round.  How can you go wrong with a gooey dough center and a crunchy topping that will remind you of cinnamon toast.
♥♥CLICK««HERE »»TO PRINT OUT YOUR OWN PRETTY RECIPE CARD.  PRINT OUT SEVERAL TO TAKE WITH YOU WHEN YOU TAKE THIS COBBLER TO A FUNCTION.   BECAUSE YOU KNOW THEY'RE GOING TO WANT THE RECIPE.♥♥  😆

IF YOU HAVE IT USE CARD STOCK FOR YOUR CARDS.  THEY'LL BE MORE DURABLE.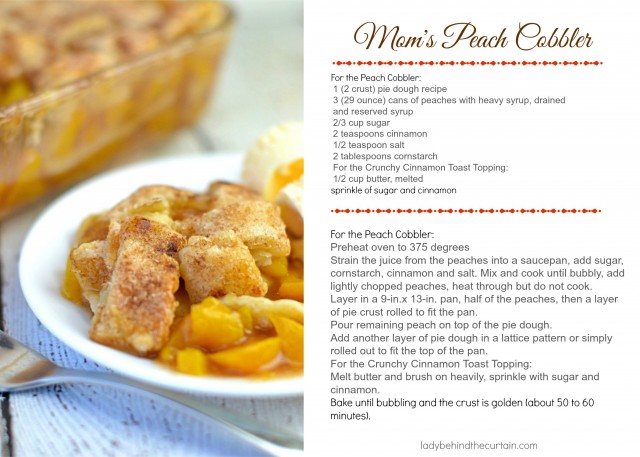 Create a fun and easy lattice topping.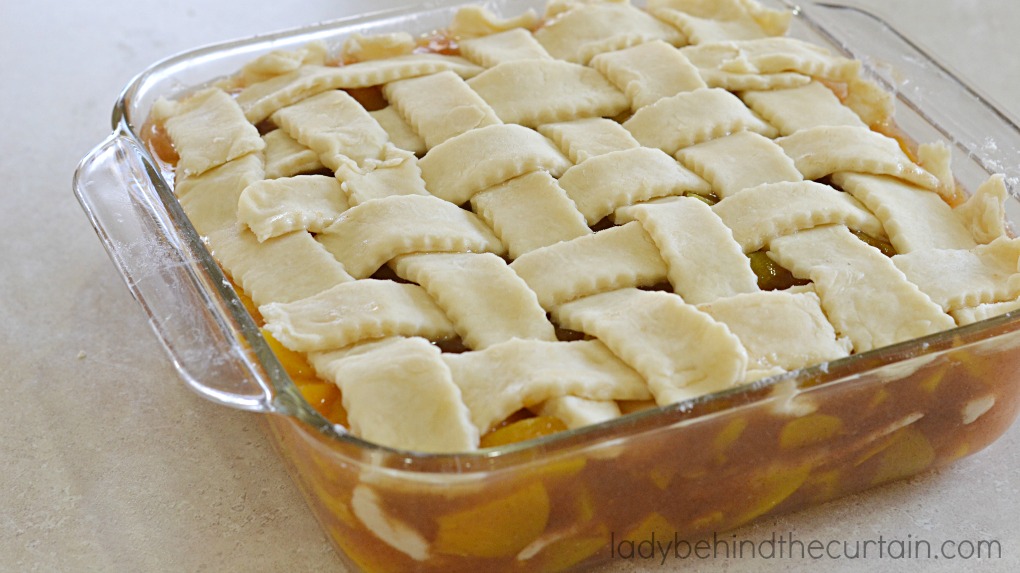 Pour melted butter on top and sprinkle with sugar and cinnamon.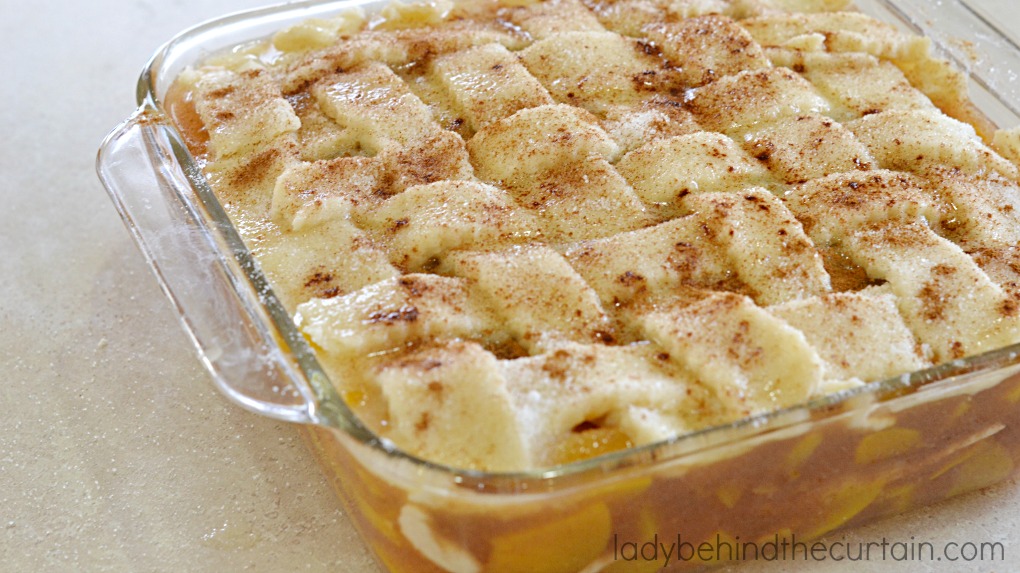 COMPLETELY BAKED TO PERFECTION!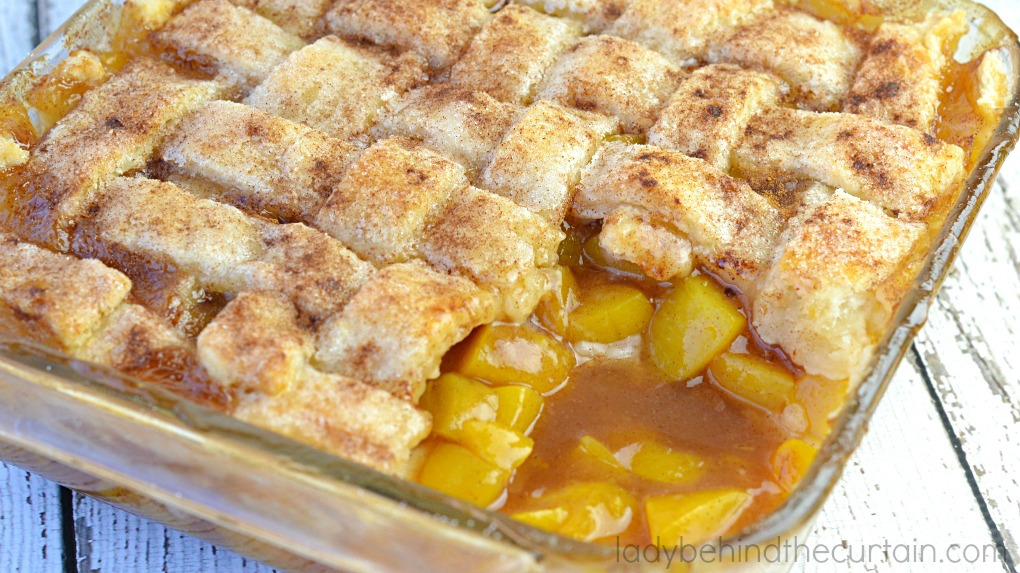 SERVE THIS AT YOUR NEXT…