Perfect Every Time 10 Minute Pie Crust
Perfect Every Time 10 Minute Pie Crust:  A tender and easy no fail crust to make for any dessert that needs a crust!  Before you go on I must let you know….this is just a recipe.  Since the Perfect Every Time 10 Minute Pie Dough can be used in many different types of pies or pastries the baking time will vary with each recipe.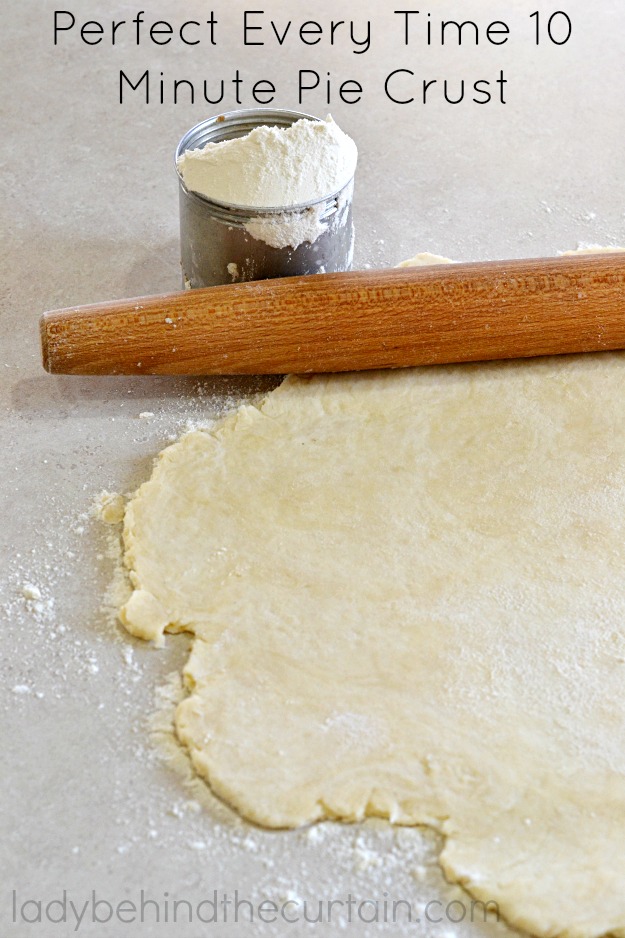 I have been making this crust since 1980!  Oh my gosh!  PLEASE do not do the math!  This super tender crust is perfect for a cobbler, hand pies, tarts, galettes just about any dessert that has a crust.  This crust is made the way my grandma used to make it.  Using shortening and no butter.  I remember the first time I made a pie for my grandma.  She made sure to coach me on how to mix the dough together.  "Don't over mix it"  she said…."or you'll end up with a tough dough".
Yield: Makes enough for TWO pies
Perfect Every Time 10 Minute Pie Crust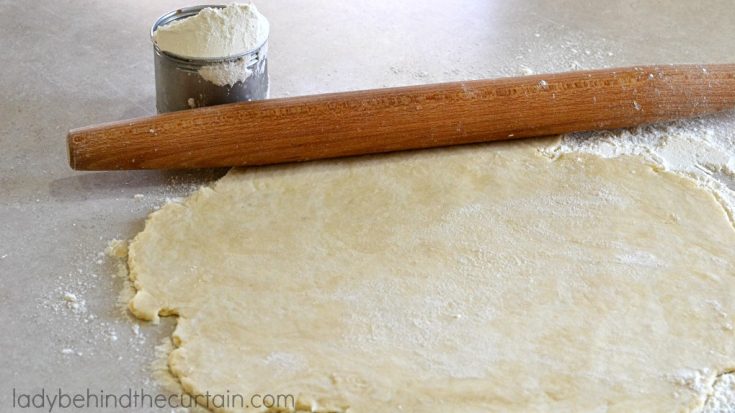 Ingredients
2 cups all purpose flour
1 teaspoon salt
2/3 cup shortening
9 to 10 tablespoons cold water
Instructions
Add the flour and salt to a medium bowl; stir to combine.
Using a pastry cutter of a fork and knife cut in the shortening until the pieces are the size of small peas.
Sprinkle water over flour mixture; starting with 6 tablespoons.
Work the water into the dough.
Add more water a tablespoon at a time until the dough is moist.
Divide dough into two balls.
On a lightly floured surface roll dough into desired size.
PIE RECIPES

1. STRAWBERRY GLAZE PIE  2. ALL AMERICAN APPLE PIE  3. MOM'S PEACH COBBLER