Chicken Filled Poblano Peppers
Chicken Filled Poblano Peppers:  Mild peppers filled with creamy chicken and cheese.  Perfect for a fiesta or Cinco de Mayo celebration!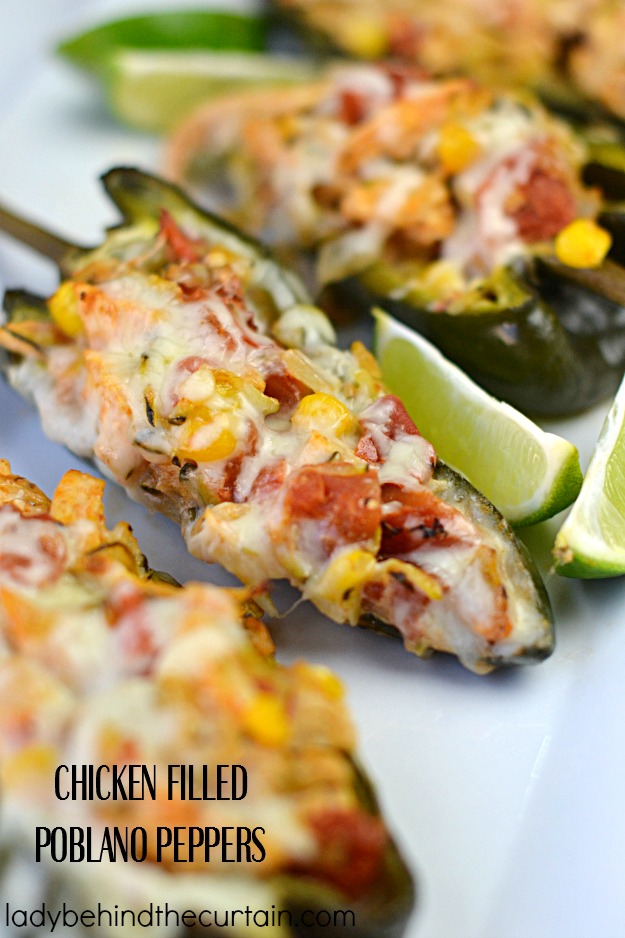 Poblano peppers are a mild pepper almost the same flavor as a green bell pepper.  They are also called pasilla peppers.  Dried poblano peppers are known as ancho chilies.  They are wonderful to make Mexican sauces with.  All you do is pop them in the microwave to soften them, take out the ribs and seeds; blend them with your other ingredients.  They add a wonderful rich flavor to your sauce.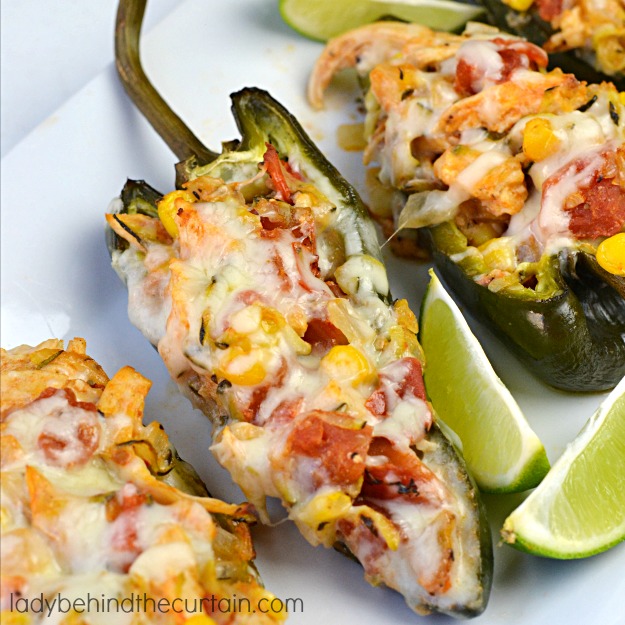 These filled peppers are the perfect make ahead meal.  Make them in the morning or night before; pop them in the oven when ready to serve.  So delicious…I also added a dollop of sour cream, freshly chopped tomatoes and chives.  Perfect!
36 MUST HAVE RECIPE FOR THE PERFECT FIESTA!