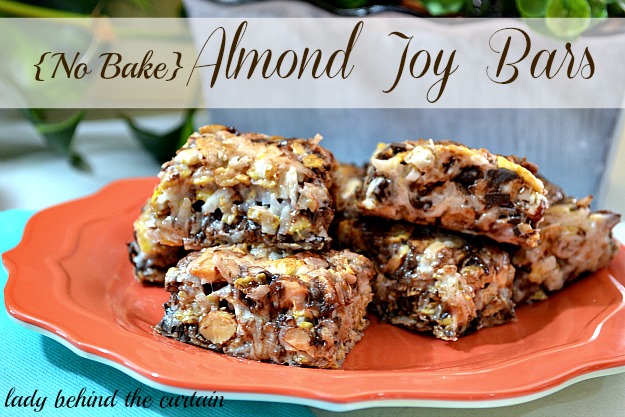 Make your own Almond Joy Bars in 15 minutes!  Loaded with coconut, chocolate and crunchy cereal these No Bake Almond Joy Bars are sure to please your biggest almond joy fan.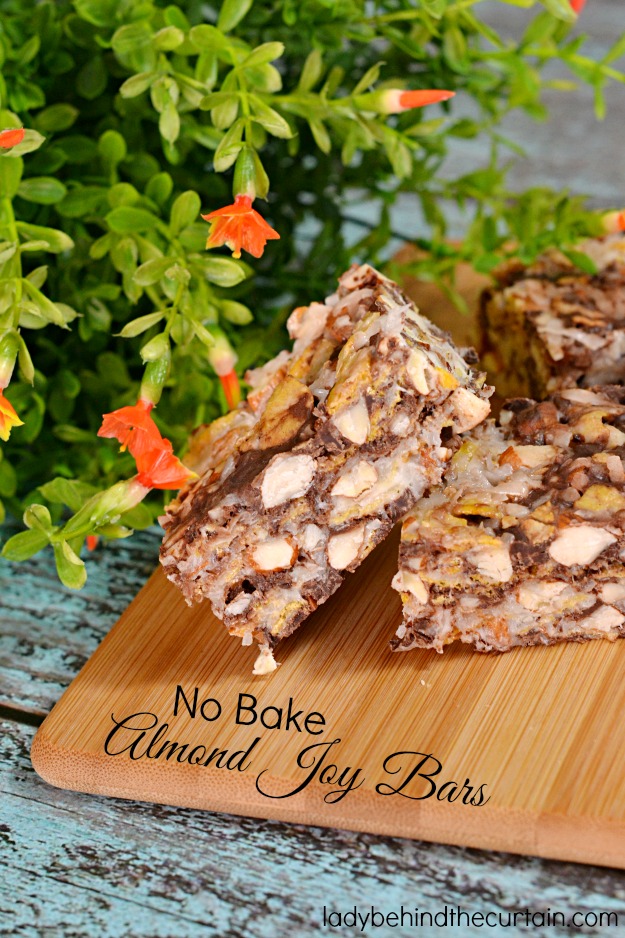 I love coconut, almonds and chocolate and this bar delivers ALL of them!  The perfect bar for a church gathering, bunco, game day, or entertaining.  I love how easy these bars are to make.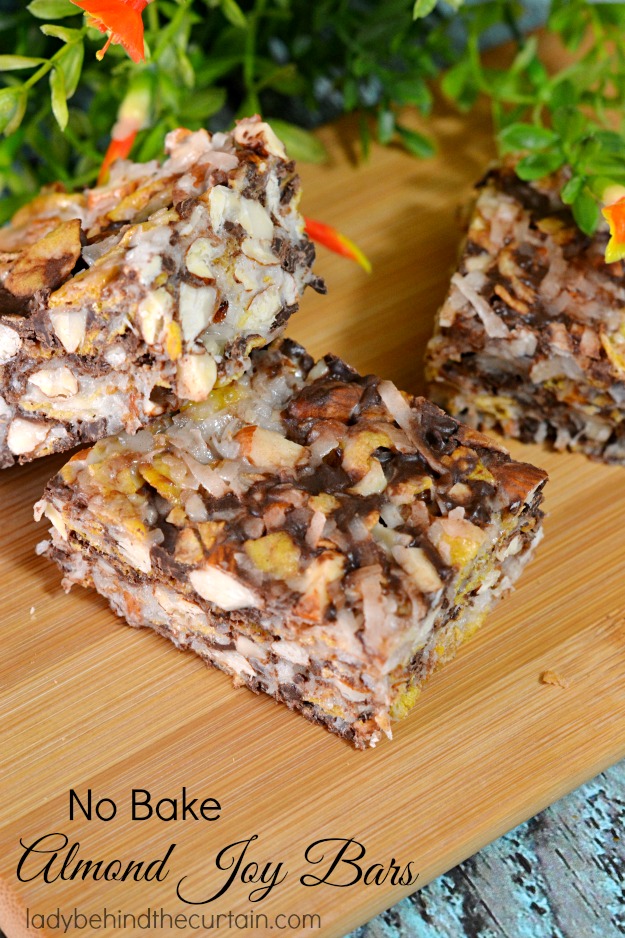 If it's candy creations you like you could also try my Pay Day Krispy Bars and Peanut Brittle Popcorn Nuggets.