Old Fashioned Divinity Candy
Old Fashioned Divinity Candy: This vintage recipe is for a meringue based candy that I would describe as somewhere between fudge, nougat and marshmallow. It's a pillowy light, sweet and airy candy confection and it tastes incredible! Or….divine, hence the name divinity. If you've never tried divinity before, I would highly recommend it.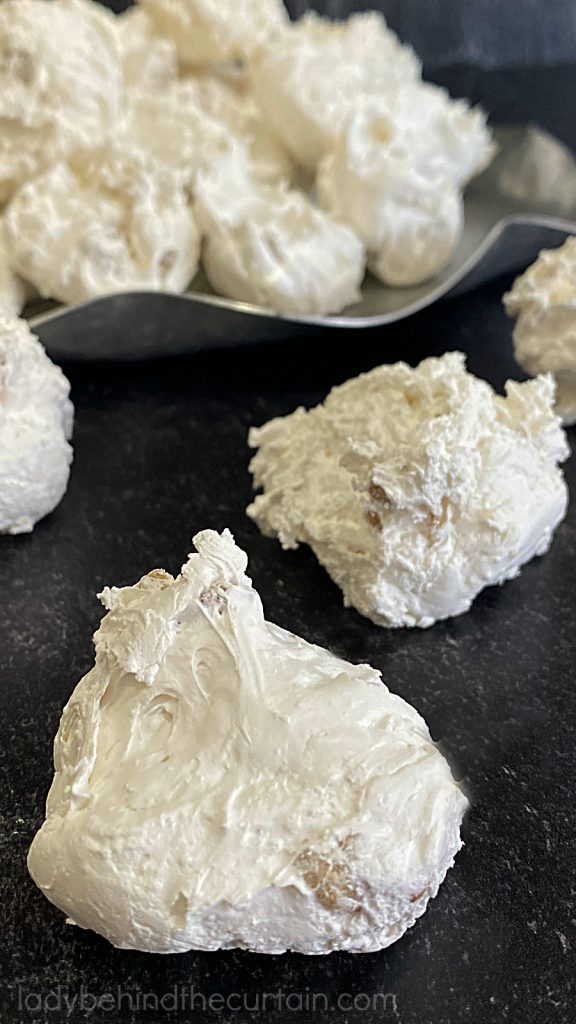 Presentation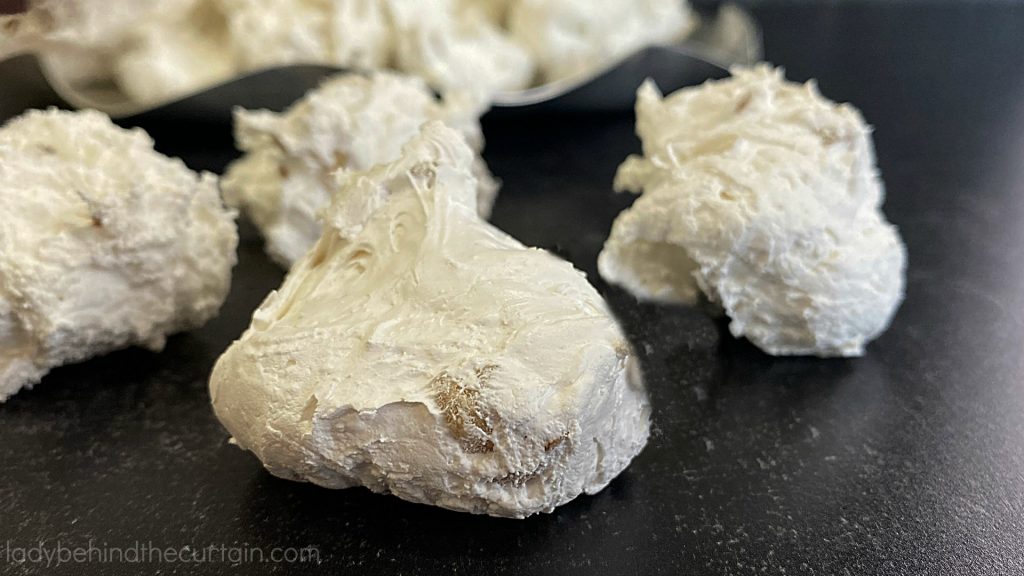 Spoon the light pillowy confection onto parchment paper in mounds to finish hardening
Pour the entire recipe into a decorative/holiday tin. Before closing the lid add a plastic or wooden knife.
Pour the entire recipe into a small oblong foil pan, wrap with plastic wrap, add a bow and your set.
HOMEMADE CANDY CONTAINER
SOLVING THE MYSTERY AND TECHNIQUE BEHIND MAKING DIVINITY
HUMIDITY: First and foremost, divinity does not like humidity. So before you plan on a day of candy making, check your local weather.
PATIENCE: Most recipes have the same basic rations of sugar, corny syrup, water and egg whites. What distinguishes a batch as successful is the candy temperature and length of beating.

TEMPERATURE: Make sure you have a candy thermometer on hand for this task. The perfect temperature is what candy makers call the hard-ball stage (260°).
LENGTH OF BEATING: I can't tell you how many times I think I have failed at this recipe but really all it was is that I wasn't patient enough. Since I had nothing to lose I just kept the mixer going and voila! Success! The ideal beating time is 5-8 minutes. The range is because of the different mixers. Your eyes will tell you when the divinity is ready. The best way to tell divinity is ready is when the beater is lifted, the mixture should fall in a ribbon and mound on itself not disappear into the remaining mixture PLUS the candy will lose its glossy shine.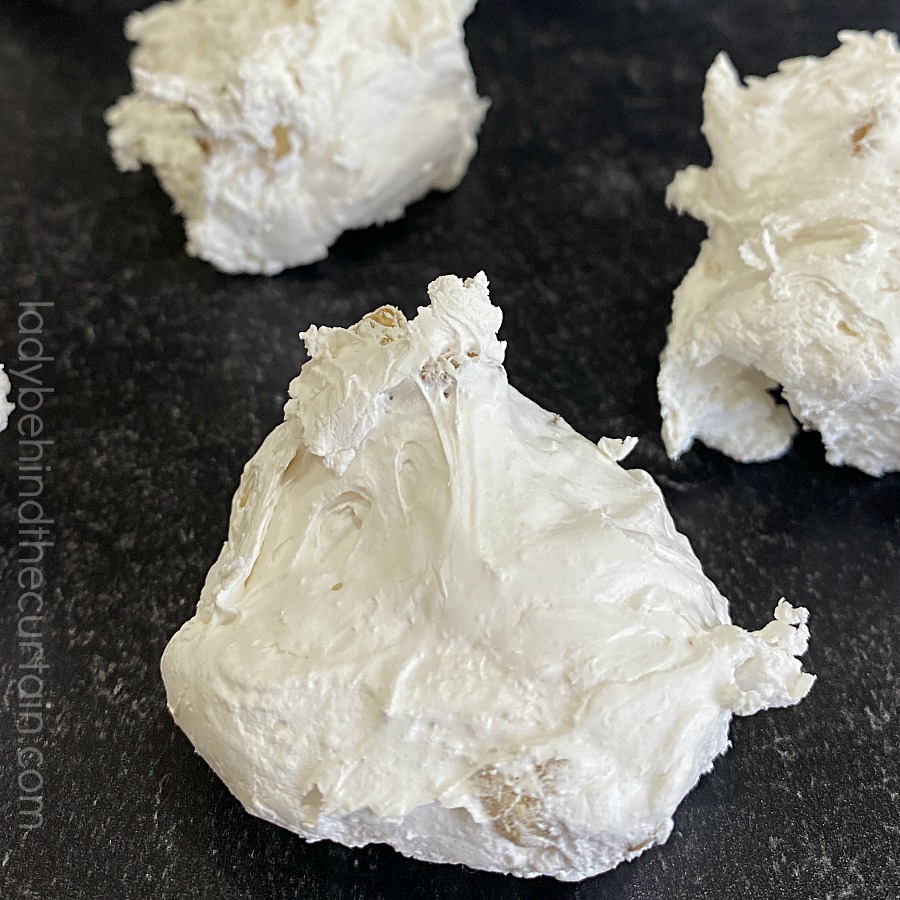 MORE CANDY RECIPES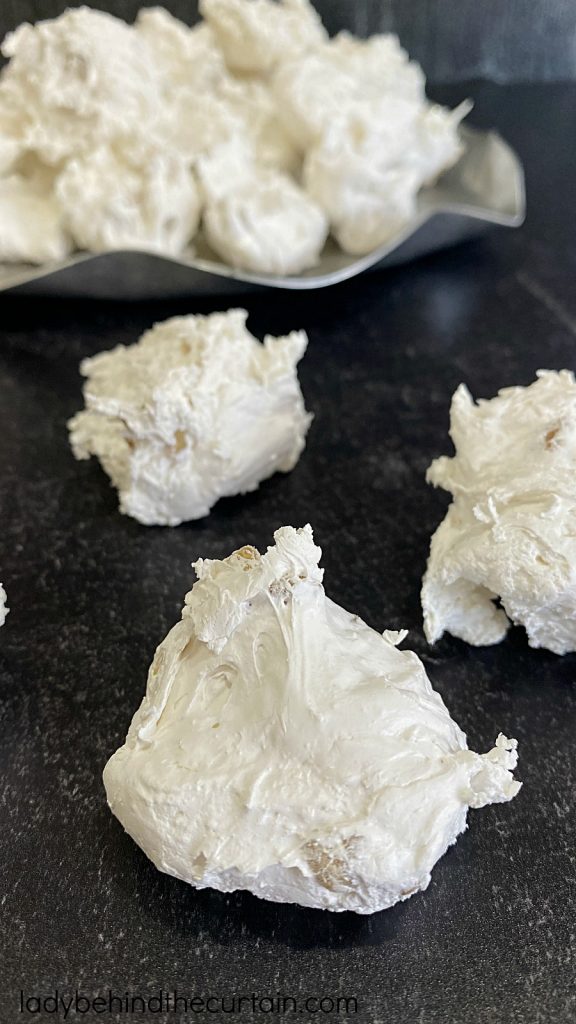 NEVER MISS A POST