Peanut Butter Banana Quick Bread
Peanut Butter Banana Quick Bread | A classic banana bread with chopped peanuts and a creamy peanut butter frosting.  We've all had the classic peanut butter and banana sandwich.  Transform your favorite childhood sandwich into a delicious breakfast treat!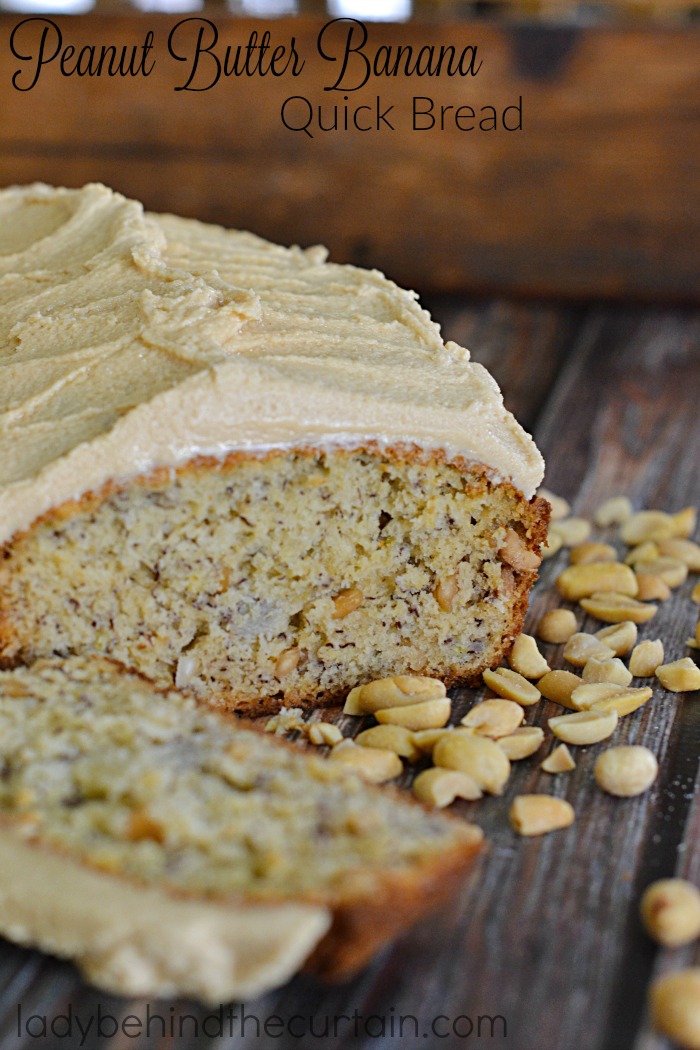 Make several without the icing and store in the freezer.  When ready to serve, defrost and add frosting!  Perfect to serve at a last minute brunch or to out of town guests.  Quick bread also makes a great little gift to welcome someone new to the neighborhood or to give to co workers during the holiday season.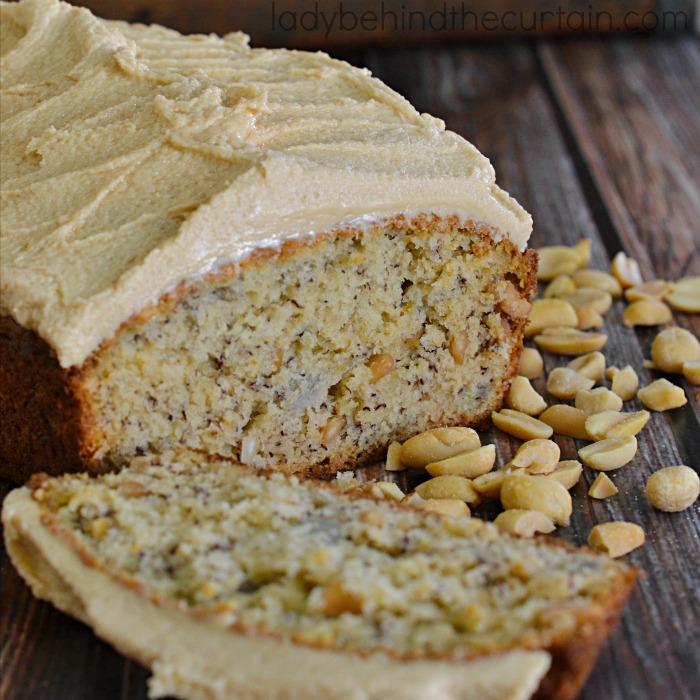 MORE QUICK BREAD RECIPES

CRANBERRY ORANGE STREUSEL QUICK BREAD  2. FRESH STRAWBERRY QUICK BREAD 3. EGGNOG QUICK BREAD