HAPPY NATIONAL DONUT DAY!  What could be more satisfying then waking up to the aroma of Pumpkin Pie Donut Holes submerged in a Maple Glaze?  I say…NOTHING!  In 30 minutes your family and guests can be enjoying the fluffy pumpkin delights.  Scroll down for more delicious donut recipes.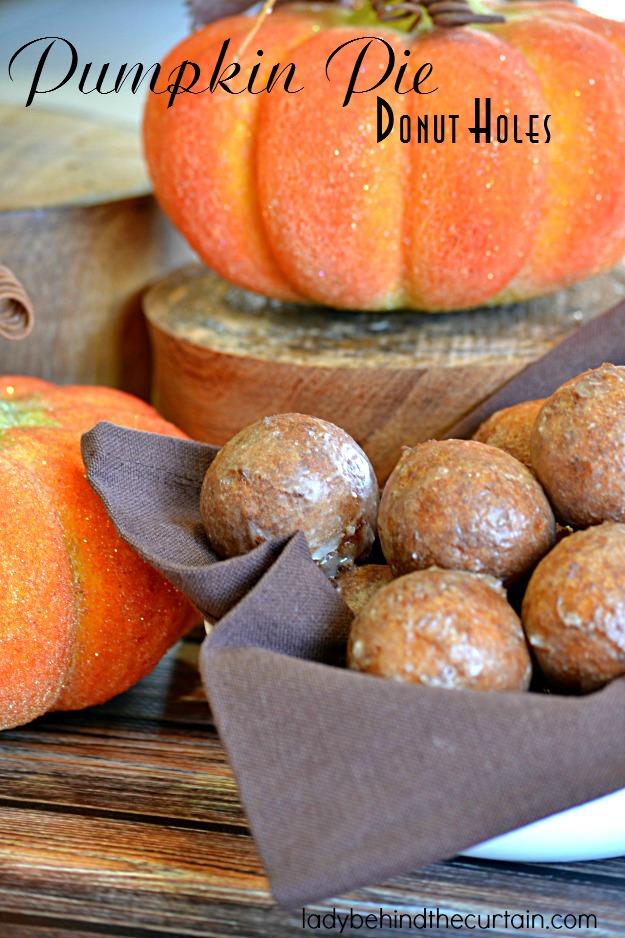 SO PUT THE COFFEE ON…. AND LET'S MAKE DONUTS!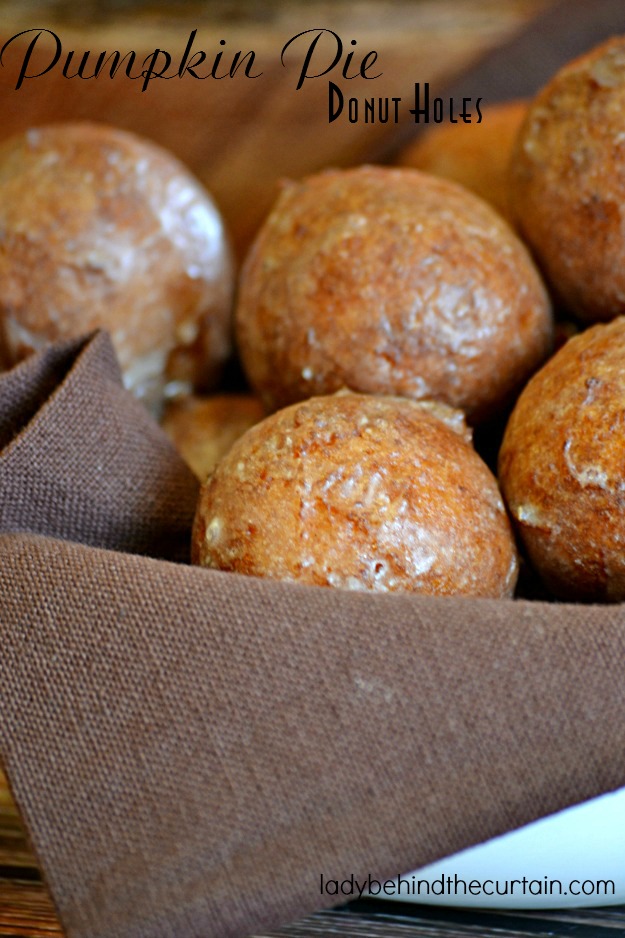 Skip the rolling and cutting step, just simply use a small ice cream scoop, drop and fry these Pumpkin Pie Donut Holes.
These are so easy to make I made them Sunday morning and took them to our Sunday School Class.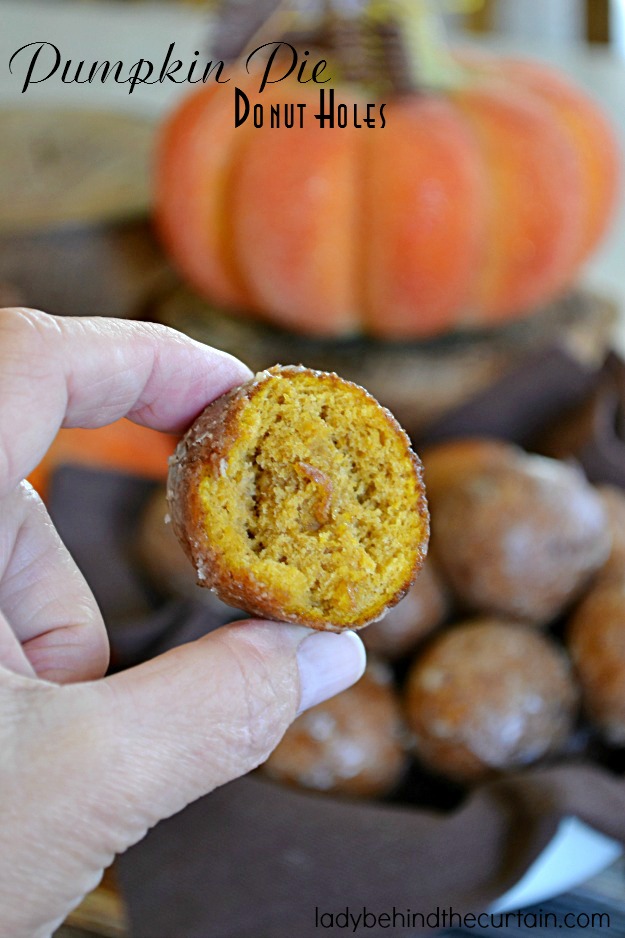 I'm celebrating National Pumpkin Day with some of my friends.  Here are their delicious donut recipes they made for this special day.
1.  ICED PUMPKIN DONUTS by Roxana's Home Baking  2. BAKED PUMPKIN DONUTS WITH VANILLA GLAZE by My Catholic Kitchen
MORE DONUT RECIPES

1. BAKED LEMON BLUEBERRY DONUTS  2. APPLESAUCE DONUTS  3. BISCUIT DONUTS