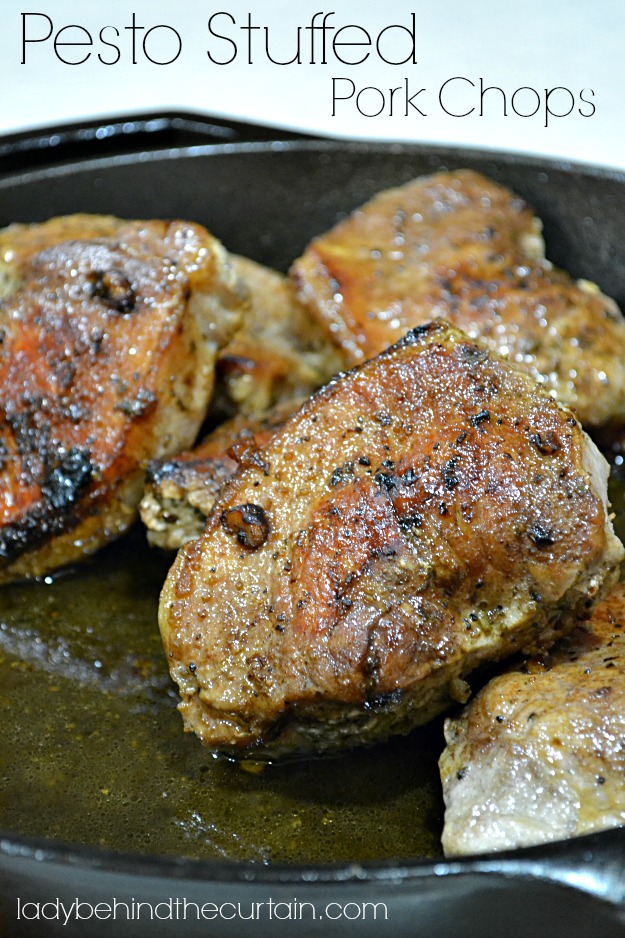 These pesto stuffed pork chops are packed full of flavor.  Take a store bought pesto add walnuts and raisins and you have a delicious dinner.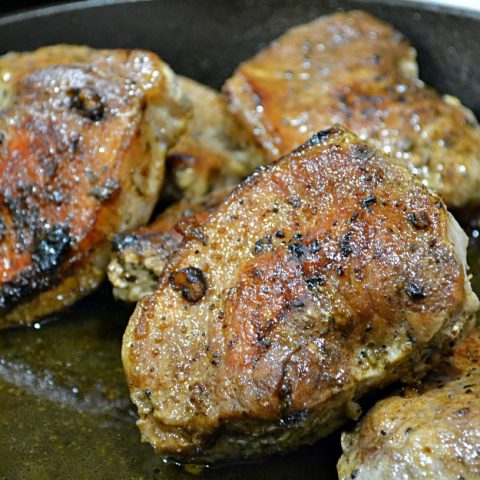 Pesto Stuffed Pork Chops
Ingredients
6 center cut bone in pork loin chops (1 1/4 to 1 1/2-inches)
1/2 cup store bought pesto
1/2 walnuts, chopped
1/3 cup raisins
1 tablespoon salt
1 teaspoon black pepper
Instructions
Preheat oven to 400 degrees.
In a small bowl mix together the pesto, walnuts, raisins, salt and pepper.
With a sharp knife make a horizontal slit in each pork chop to create a 3 1/2-inch pocket.
Fill each pork chop pocket with pesto mixture.
Close with toothpicks.
Bake 20 minutes.