Piña Colada Cupcakes |  Celebrate the refreshing tastes of summer in a cupcake!  These coconut rum cupcakes offer the flavors of the tropics.  Plus, you can't deny that the cream cheese pineapple frosting is to die for.  This cupcake is the perfect summer cupcake.  Great for celebrating with a luau, pool party or beach theme party.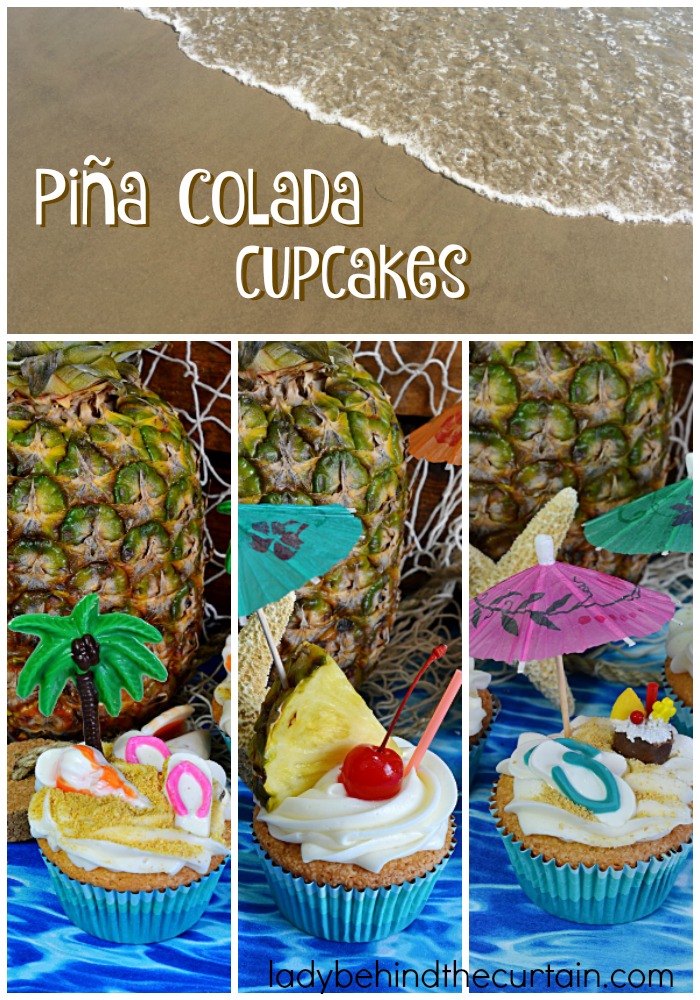 Dress your cupcake up to look like a sweet cocktail by adding a slice of pineapple, cherry, straw and of coarse the umbrella!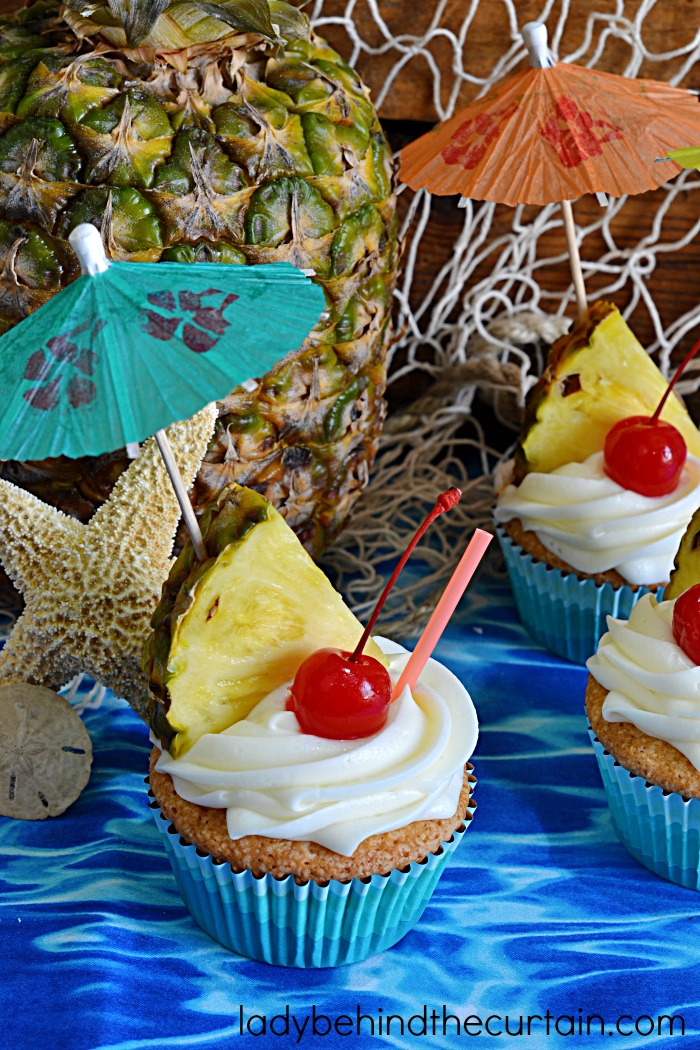 Bring your cupcake to a more playful place with a beach scene made with melted candy molded into a palm tree, flip flops and a shell.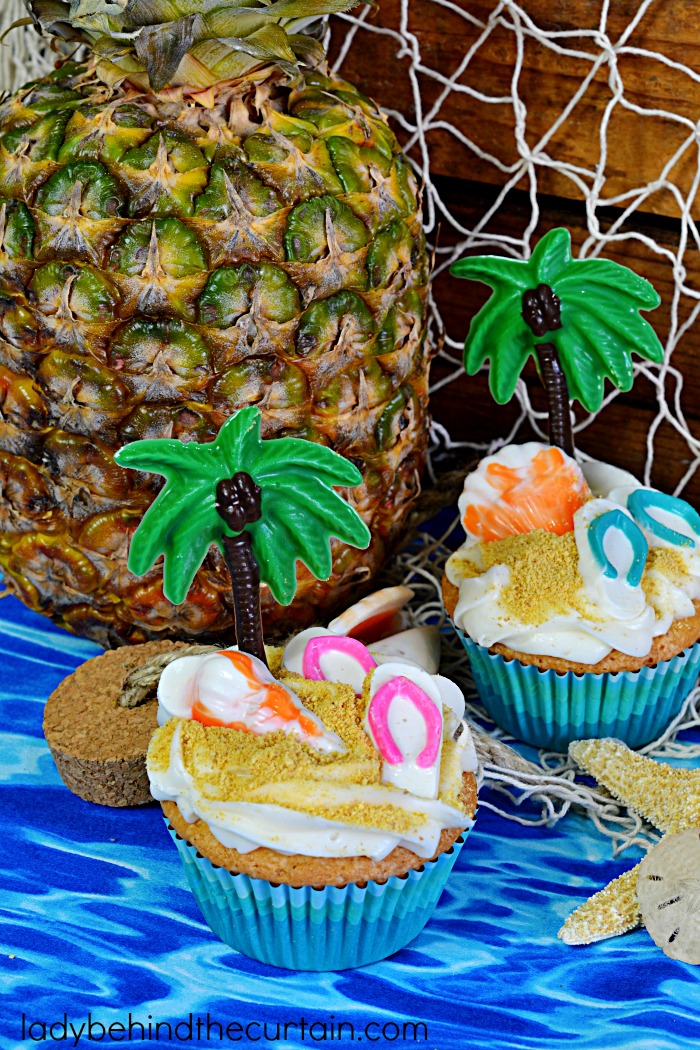 OR….how about the cutest MINI TROPICAL DRINK CUPCAKE TOPPERS EVER!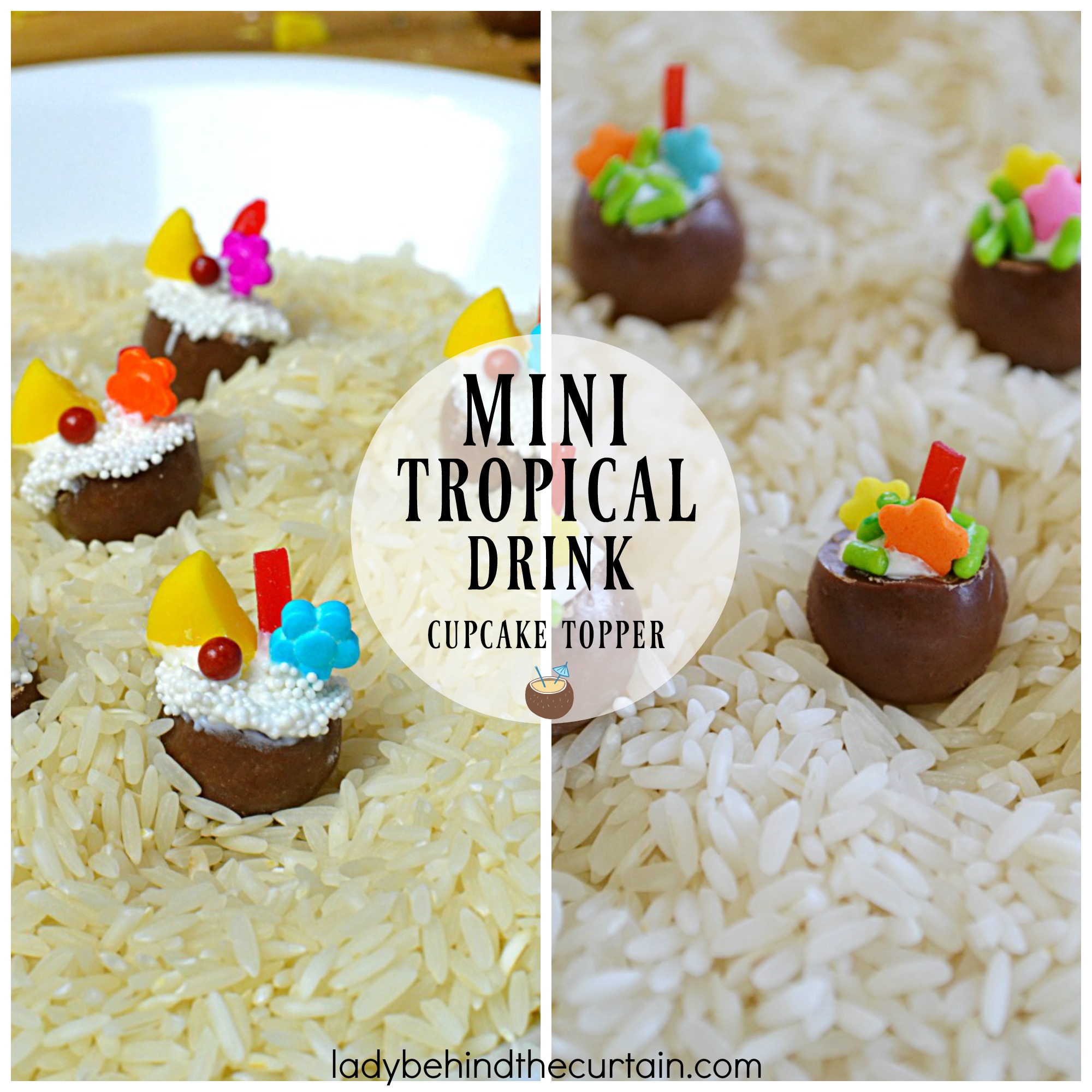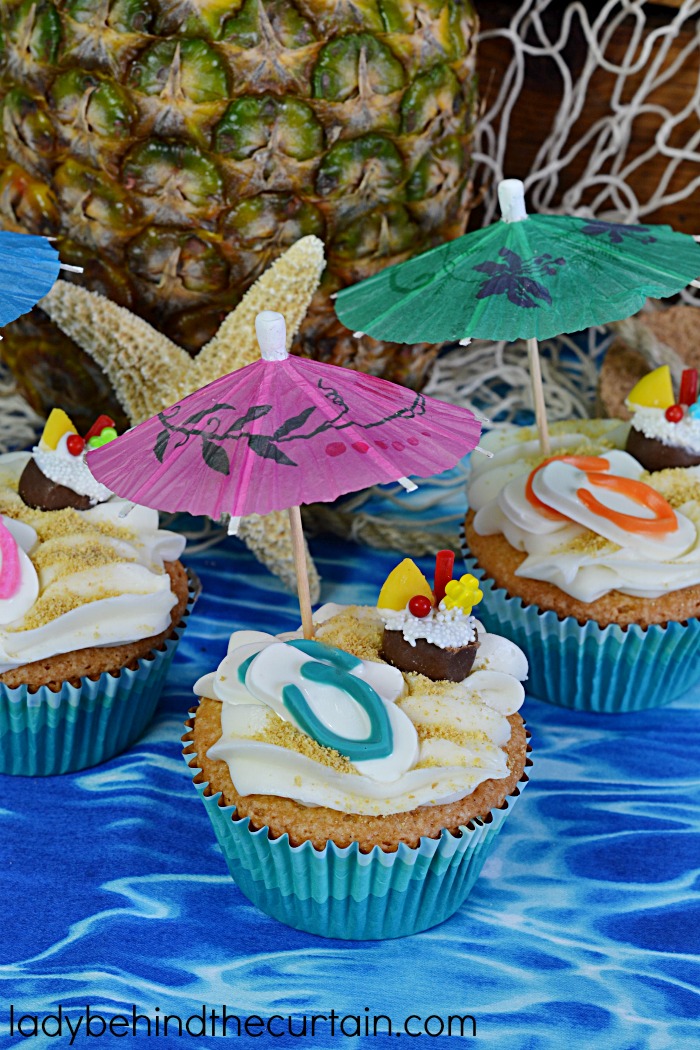 MORE TROPICAL CUPCAKES
TROPICAL MANGO CUPCAKES  2. SUNSET CUPCAKES  3. SUNSET CUPCAKES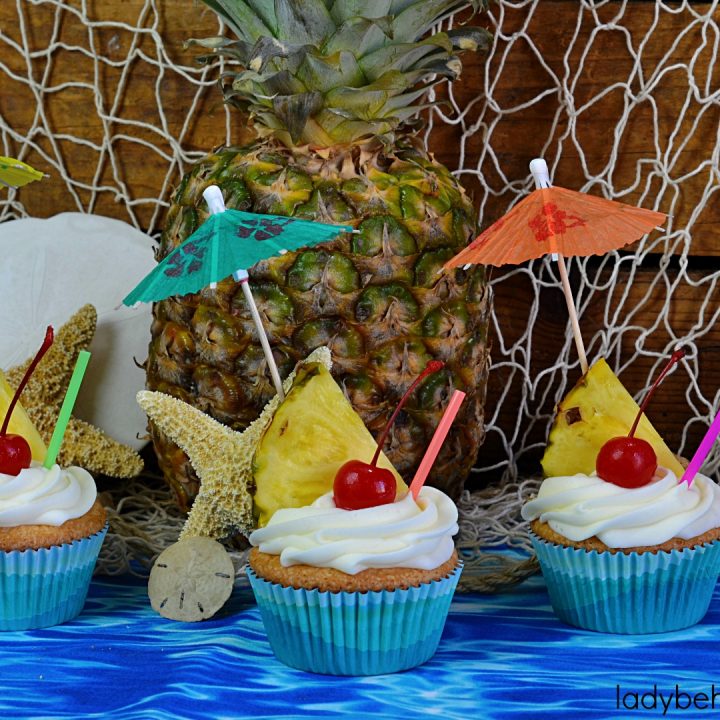 Piña Colada Cupcakes
Ingredients
Piña Colada Cupcakes:
2 vanilla beans, split with seeds removed or 2 teaspoons of vanilla extract
1 cup butter, softened
1 1/2 cups granulated sugar
2 large eggs
4 large egg yolks
3 cups all-purpose flour
3 teaspoons baking powder
1/2 teaspoon salt
1 teaspoon rum flavoring
1 cup coconut cream
For the Cream Cheese Pineapple Frosting:
1 (8 ounce) cream cheese, softened
1/2 cup unsalted butter, softened
1 teaspoon pineapple flavoring
6 cups confectioners' sugar
1 tablespoon plus 1 teaspoon milk
Instructions

Piña Colada Cupcakes:
Preheat oven to 350°.
Line 24 muffin cups with liners.
In a large mixing bowl beat butter until light and fluffy, add (if using vanilla beans) the seeds or if not then add the extract. To get the seeds out of a vanilla bean; use the tip of a knife and split the seed open, turn the knife upside down (blade facing up) and scrape the seeds out of the pod.
Whip until combined; slowly add sugar and continue beating until combined.
Add eggs and egg yolks to the butter mixture one a time making sure each one has been incorporated.
In a separate bowl whisk together the flour, baking powder and salt.
Pour rum flavoring in with the coconut cream.
Alternate adding the flour mixture and the coconut cream mixture to the butter mixture until combined.
Fill to three fourths full (one ice cream scoop).
Bake 20 to 25 minutes.
Cool completely before add frosting.
For the Cream Cheese Pineapple Frosting:
In a medium mixing bowl mix together the cream cheese, butter and pineapple flavoring until light and fluffy.
Add sugar 1 cup at a time and mix between additions until all the sugar is dissolved.
By the third cup you will need to add the milk, then add remaining 2 cups of sugar.
Mix until creamy.
If decorating to look like a drink use the 1M piping tip and add a swirl of frosting.
If decorating like a beach scene, use the same tip and pipe on frosting in a zig-zag back and forth motion.