Piñata Candy Cane Forest Ice Cream Cone Oreo Cookie Balls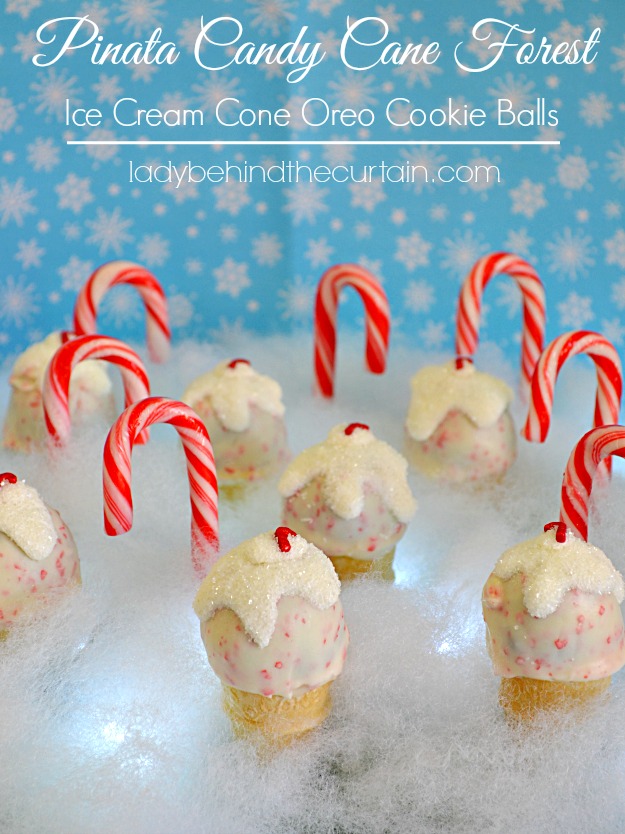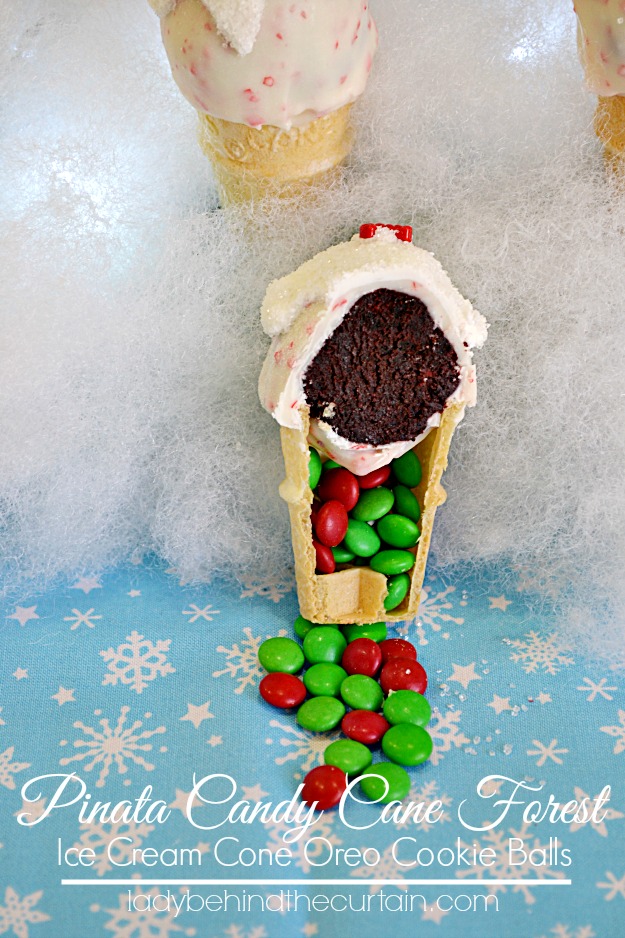 The holidays are all about sharing and there's nothing better than sharing America's favorite cookie – except when that cookie is crushed and rolled up into the delicious, simple goodness of an Oreo cookie ball, a bite sized treat made with three easy ingredients.
While the creation of some holiday treats can only add to the stress of such a busy time of year, Oreo cookie balls are easy to make and a great way to spread a bit of festive cheer to help friends and family keep their holiday spirits high during the Christmas crunch!
Fans and foodies love to enjoy their Oreo cookies in all sorts of ways and with a recipe that only calls for Oreo cookies, cream cheese and chocolate, the possibilities for making your own, custom Oreo cookie balls are endless.
* Substitute white chocolate and roll them in coconut to create mini snow balls
* Add crushed candy canes for a minty flair
* Pretzel antlers anyone? Create your own squadron of reindeer
* Or, simply dress up your cookie balls with some festive decor…the choice is up to you!
You can learn more about Oreo cookie ball and find fun takes on the classic recipe at http://www.snackworks.com/recipes/desserts/cookie-balls.aspx
* Make sure to follow @Oreo for cookie ball inspiration and recipes all season long.
Original OREO Cookie Ball Recipe–
Ingredients
1 pkg. (8 oz.) brick cream cheese, softened

36 OREO Cookies, finely crushed (about 3 cups)

4 pkg. (4 oz. each) semi-sweet baking chocolate, melted

MIX cream cheese and cookie crumbs until blended

SHAPE into 48 (1-inch) balls. Freeze 10 min. Dip balls in melted chocolate; place in single layer in shallow waxed paper-lined pan.

CUSTOMIZE it with your own ingredient additions or decorative skills.

REFRIGERATE 1 hour or until firm.

Share and enjoy!
Your kids are going to love these fun cookie balls. Made to look like an ice cream cone and filled with mini candy like a pinata. My favorite part is when you shake them you can hear the candy inside. LOVE IT! 🙂
Wrap these up to hand out as a party favor or serve them at a party. It doesn't matter. They are adorable and full of minty fun!