Prickly Pear Cactus Suckers
Prickly Pear Cactus Suckers | A fun delicious and unique flavor of lollipop that fits right in with a western or fiesta party! These easy to make Prickly Pear Cactus Suckers make the perfect party favor and a fun display on any fiesta party table.  These inexpensive pops are just what you need for a little something, something.
In the summer the prickly pear cactus has a fruit that ripens into a sweet refreshing snack.  Here in the desert the prickly pear fruit not only supplies us with a delicious ingredient for candies, drinks and jams but also serves as a food source for desert animals like the Javelina.
These fun lollipops start with a prickly pear syrup (what I used pictured below).  Make sure to choose a mold that is made specifically for hot or hard candy not just chocolate.  Usually the plastic molds (for hot or hard candy) are white and not clear. You can also use silicone molds.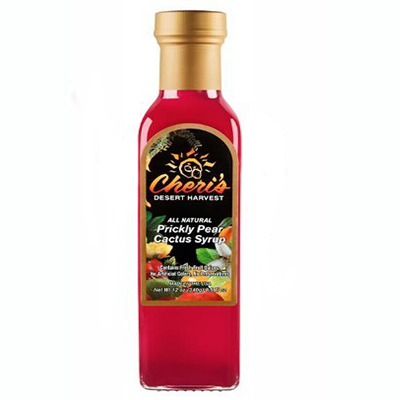 Yield: 16 small suckers
Prickly Pear Cactus Suckers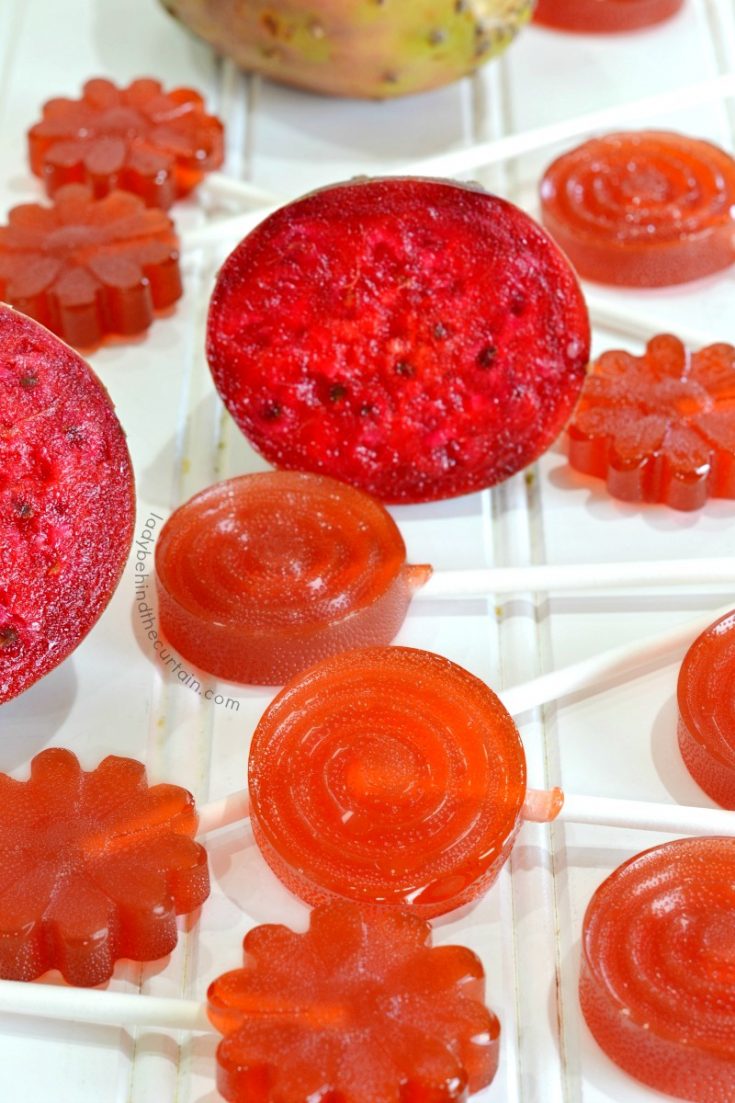 Ingredients
2 cups granulated sugar
2/3 cup light corn syrup
2/3 cup prickly pear cactus syrup
2/3 cup water
optional: electric pink gel food coloring
Instructions
In a 2 quart saucepan stir together the sugar, corn syrup, prickly pear syrup, and water.  Insert a candy thermometer into the mixture.  Bring the mixture to a boil over medium high heat.  Continue to heat without stirring until the bubbling mixture reaches 244°  When the mixture reaches the hard crack stage remove pan from heat.  Stir in food coloring.  BE CAREFUL THE MIXTURE WILL BUBBLE AND SPUTTER.  When the mixture has stopped bubbling, pour into a glass Pyrex measuring cup.  This will help make the pouring process easier.  Pour into sucker molds.  Let suckers cool completely.  Store in a airtight container.
MORE LOLLIPOP/SUCKERS RECIPES
PAINTED CHRISTMAS TREE SUCKERS  2. MARGARITA LOLLIPOPS  3. SRIRACHA SUCKERS
NEVER MISS A POST!
Sign up for my newsletter and receive my recipes in your inbox. Easy to see anytime and saved for safe keeping. Click Here and sign up today! —->>>>CURTAIN CALL NEWSLETTER