Okay, so like we need another way to enjoy tequila!  Right?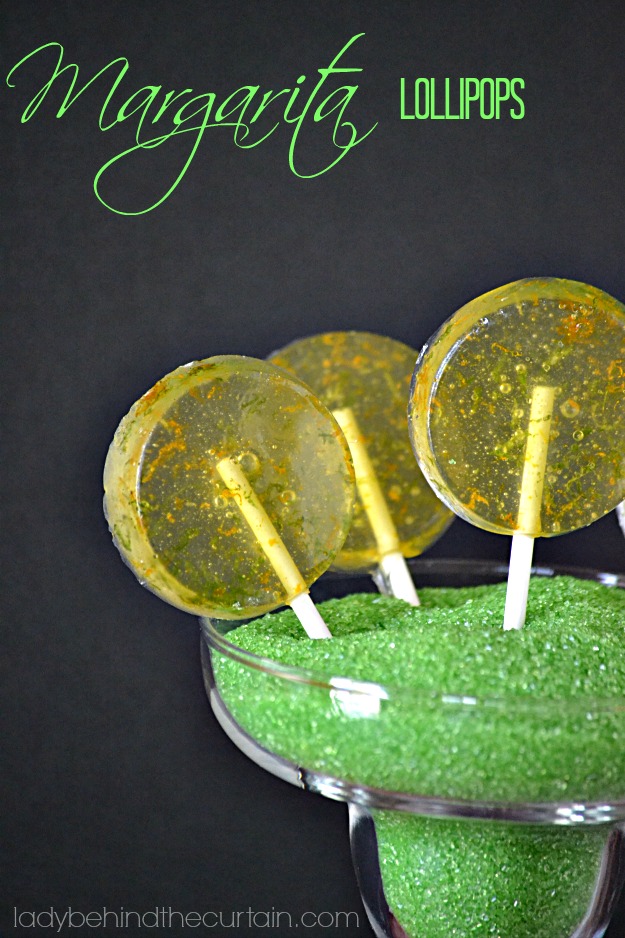 While these Margarita Lollipops have tequila in them you don't taste the alcohol just sweet citrus.
Give these fun treats as party favors at your Cinco de Mayo or Fiesta Celebration!
Make a bouquet of Margarita Lollipops and my Sriracha Suckers.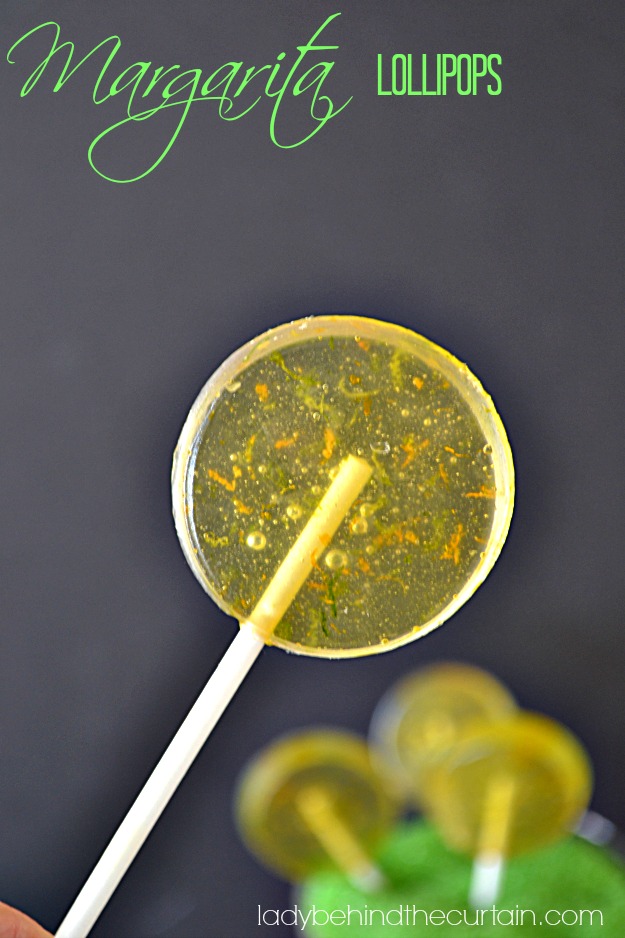 You don't have to have a candy mold to make these lollipops.  Go HERE to find out how to make suckers WITHOUT a mold.
Yield: Makes 5 Lollipops
Margarita Lollipops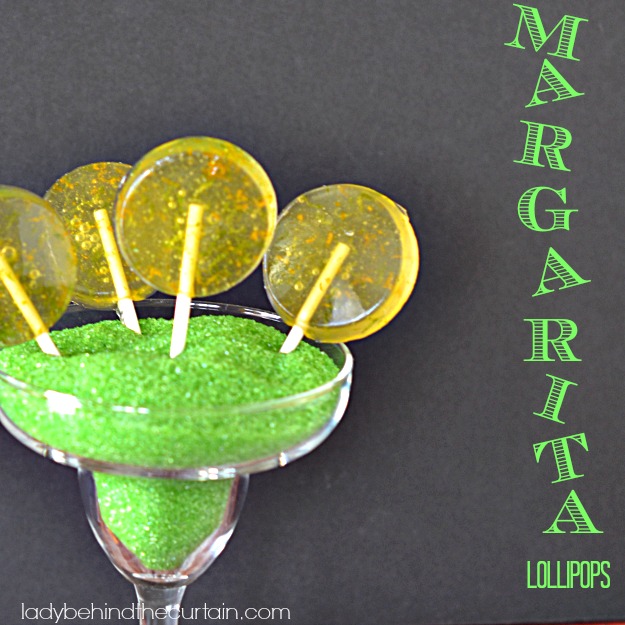 Ingredients
1/4 plus 1 teaspoon tequila, divided
2 tablespoons water
3/4 cup granulated sugar
3 tablespoons corn syrup
1/2 teaspoon orange zest
1 teaspoon lime zest
1/8 teaspoon salt
1/2 teaspoon orange extract
Instructions
Mix together 1/4 cup tequila, water, sugar and corn syrup in a 1 or 2 quart saucepan.
Over medium high heat bring the mixture to a boil, stirring occasionally.
Using a candy thermometer boil candy to 300 degrees without stirring.
While cooking combine the orange zest, lime zest and salt.
When sugar mixture had reached 300 degrees, remove from the heat, using a wooden spoon, mix in the orange zest, lime zest, the remaining 1 teaspoon of tequila and orange extract.
Pour into lollipop mold, on a silicone mat or parchment paper.