Okay, so like we need another way to enjoy tequila!  Right?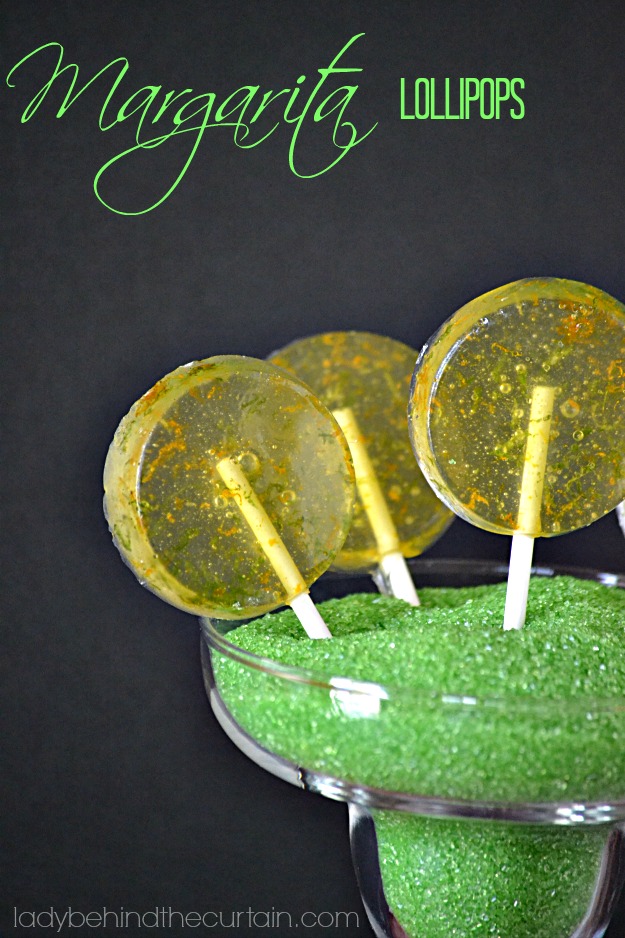 While these Margarita Lollipops have tequila in them you don't taste the alcohol just sweet citrus.
Give these fun treats as party favors at your Cinco de Mayo or Fiesta Celebration!
Make a bouquet of Margarita Lollipops and my Sriracha Suckers.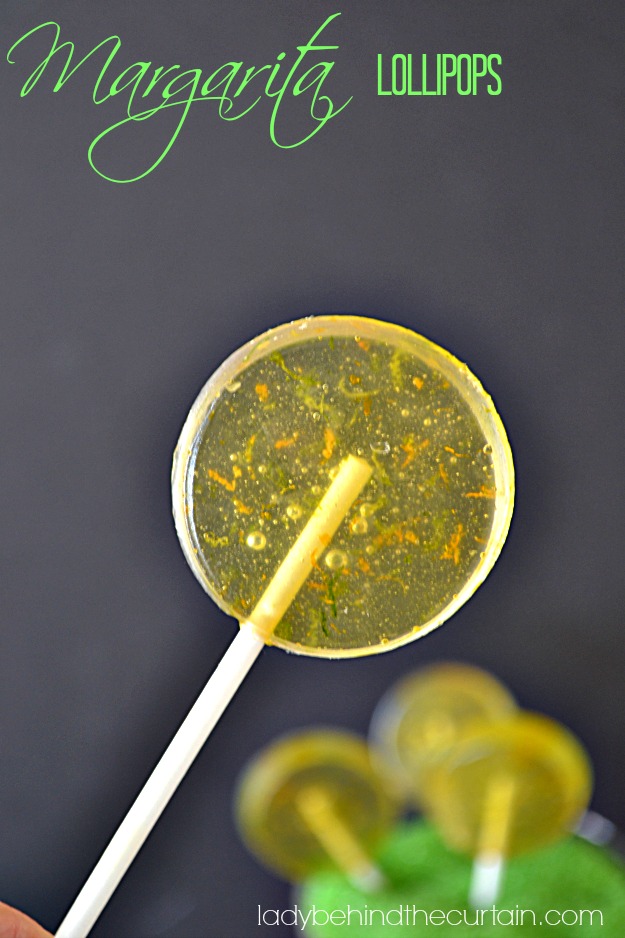 You don't have to have a candy mold to make these lollipops.  Go HERE to find out how to make suckers WITHOUT a mold.