Low Fat Zucchini Muffins | Perfect for a grab and go breakfast but just as delicious served at a brunch or breakfast buffet. These Low Fat Zucchini Muffins are not only made with fresh from the garden zucchini but also have wholesome ingredients like chia seeds, wheat germ, raisins and walnuts.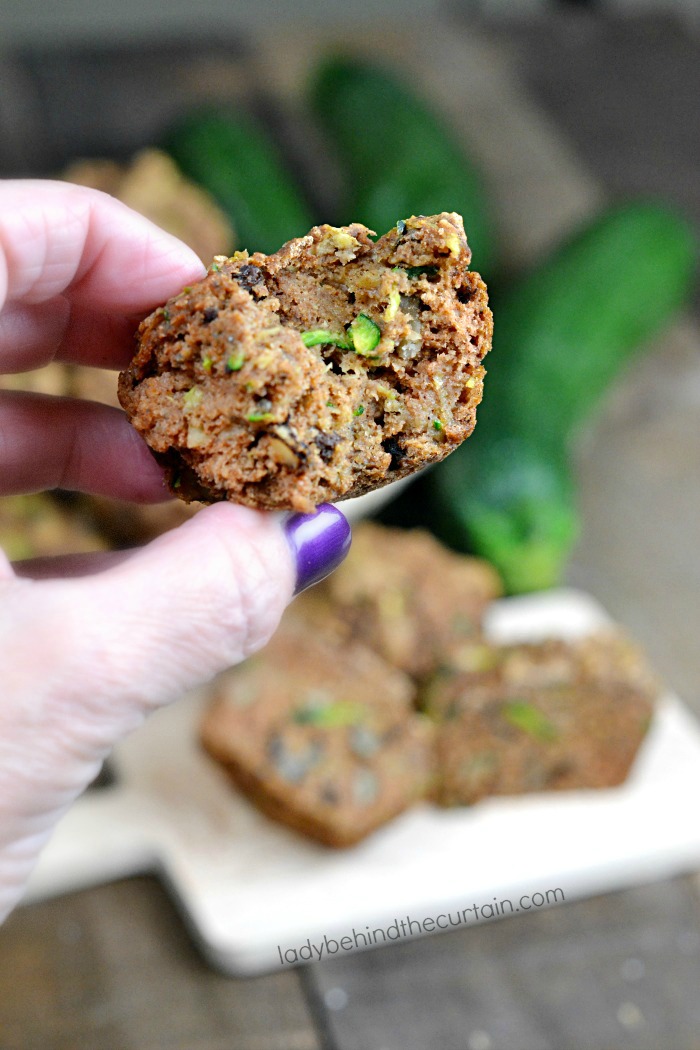 This is zucchini season. Most gardens are overflowing with this delicious vegetable. You can only grill, steam and sauté so much before you get tired of your bounty. Try these healthy omega 3 enriched Low Fat Zucchini Muffins! At only 140 calories each, you can have TWO! Make a double batch and stick one batch in the freezer!
Have you heard about chia seeds? Of course you have. Remember the chia pet? Yep, these are the same seeds. I guess they (I don't know who) decided they were good for us. So they were taken off the chia pet and now they are served to us. Why? Because CHIA SEEDS are a nutritional powerhouse, full of omega-3 fatty acids and fiber.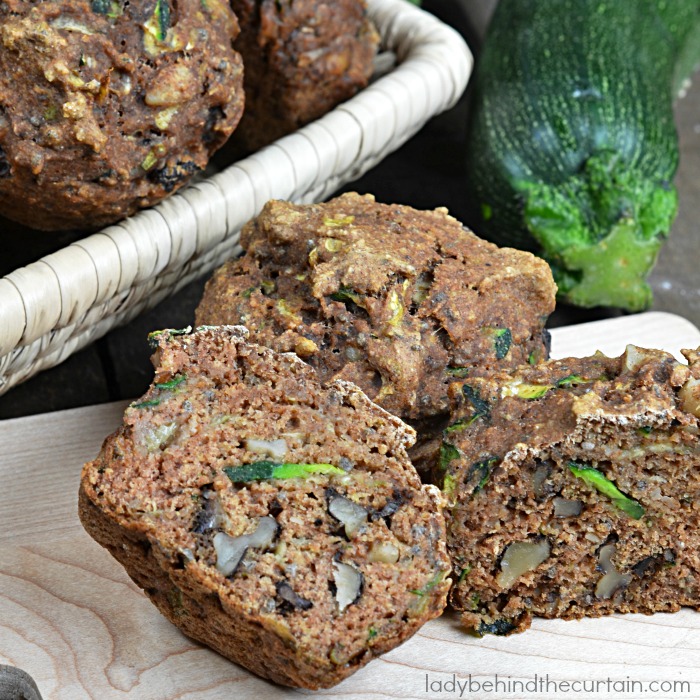 This recipe also calls for Splenda. Splenda is a sugar substitute and is measured equal with granulated sugar. What that means is if a recipe calls for 1 cup of Splenda (like this recipe) you can substitute 1 cup of granulated sugar. Making this substitution will increase each muffin by almost 50 calories.

MORE MUFFIN RECIPES

GLAZED DONUT MUFFINS 2. EGGNOG BREAD PUDDING MUFFINS 3. WHITE CHOCOLATE RASPBERRY MINI MUFFINS
NEVER MISS A POST!
Sign up for my newsletter and receive my recipes in your inbox. Easy to see anytime and saved for safe keeping. Click Here and sign up today! —->>>>CURTAIN CALL NEWSLETTER